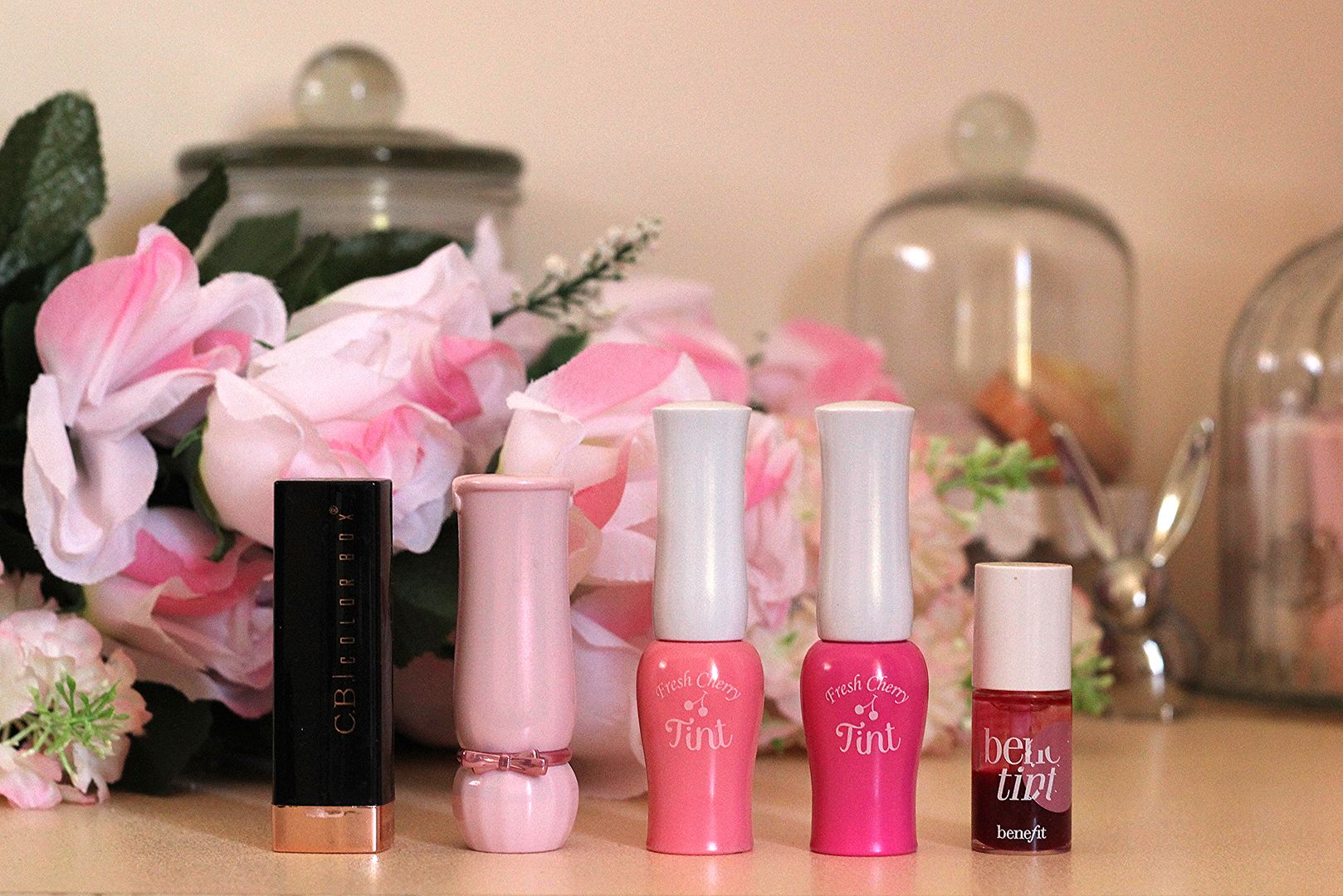 From L-R: CB Peachblow Lipstick #5, Etude House Dear My Blooming Lips Talk [Pink Talk] #015 , Etude House Fresh Cherry Tint #PK001 , Etude House Fresh Cherry Tint #PK002 , Benefit Benetint
With the warmer months of Spring and Summer slowly fading as we head into Autumn (well, those of us in the Southern hemisphere!) I'm starting to crave richer, deeper lip colours to suit the coming colder months.
Before that though, let me show you the lip products I have been favouring this past Spring-Summer~
As you can probably tell, I do tend to stick to pink shades, and it's lip tints that make up the majority of my faves.
For day to day makeup I do like lip tints as they feel comfortable on the lips, take no time to apply, and suits my more natural and minimal makeup. I like both Etude tints on their own, and they work great used together for cute gradient lips, so they're both a staple in my handbag.
Occasionally I want statement lips, and when I do I like to reach for vivid pink shades - I tend to gravitate towards similar shades of shocking pink - when I first got into makeup I would have never thought I could wear such shades! But nowadays these sorts of bright pinks make up a large majority of my lipstick collection :P
When you find something that works for you, you stick with it right? Lol.
But I'm much less braver when it comes to exploring reds, nudes, baby pinks, or corals...I really like and want to wear these sorts too, but the few I have don't make me feel as confident as when I have a bright pink lippie on~
I guess I just need to keep searching for the right shades!
Do you have any Spring/Summer lip faves lovelies?
Thanks for reading!
xoxo Tulip