It's the start of a new year, can you believe it? Time seems to fly faster and faster nowadays. I'm a little nervous but excited for the new year ahead - I feel like this could be the year that changes my life...
I wasn't going to do new year's resolutions - simply because I never keep them, which makes me feel guilty! But this year I tried to make resolutions which are a mix of very achievable, and somewhat achievable, lol.
In no particular order, here are my 2015 Resolutions~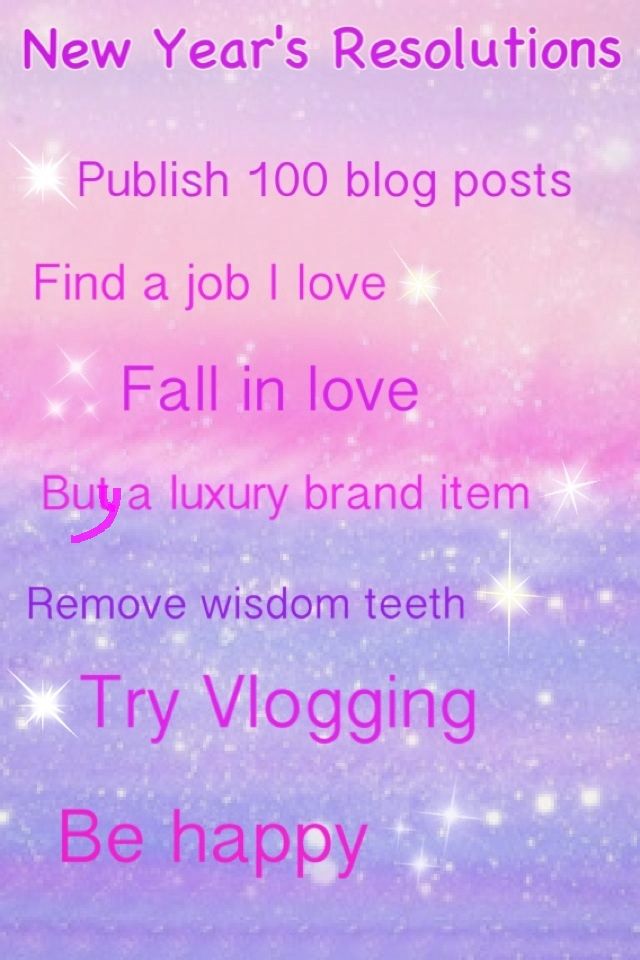 Hahhh, I wonder how many of these resolutions I can achieve...some of them might be beyond me, lol.
But anyway, 2015 bring it on!
Do you make resolutions every new year? And do you ever fulfil them?