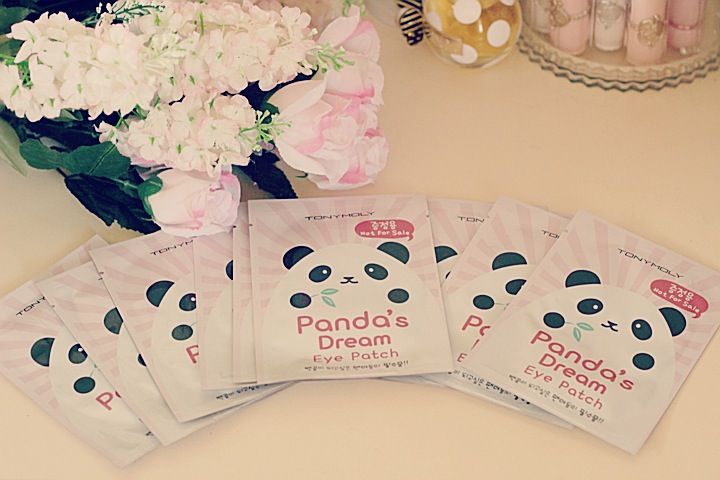 Hi hi cuties! Do you remember when I blogged about Tony Moly's new Panda's Dream release earlier this year? I tried the whitening cream but didn't like it much >.< But Beautynetkorea recently sent me a whole bunch of the eye patches, so let's see how these faired...
First off, the packaging is a highlight, as is most of the Panda's Dream range, but hello, when it comes to pandas, you can't go wrong with a fat round panda on the packaging :P
I guess we are familiar with eye patches being curved in shape to fit under the eye area where puffy bags and dark circles are, but these eye patches go one step further!
Continuing with the panda theme, these patches come in quite large rounded shapes mimicking those adorable black patches surrounding panda eyes. Haha, they look like moist pieces of dried seaweed! You may get a shock when you open the packet - the colour and shape is quite unexpected.
If you want to look like a sleeping panda you apply the whole patch evenly over your eye area - you'll need to keep your eyes closed for 10-20 minutes to allow the essence to work its magic.
However if you want to look like a masked bandit, then apply the patches with the eye opening peeled down so you can continue to see or carry on with essential tasks. The eye opening is quite generous while still being able to be manipulated to cover much of the under eye area.
It will feel very cooling, more so if you pop these in the fridge beforehand. The patches are generously soaked in essence, with enough to pat onto other areas if you wish. It doesn't sting, irritate, or pull my skin.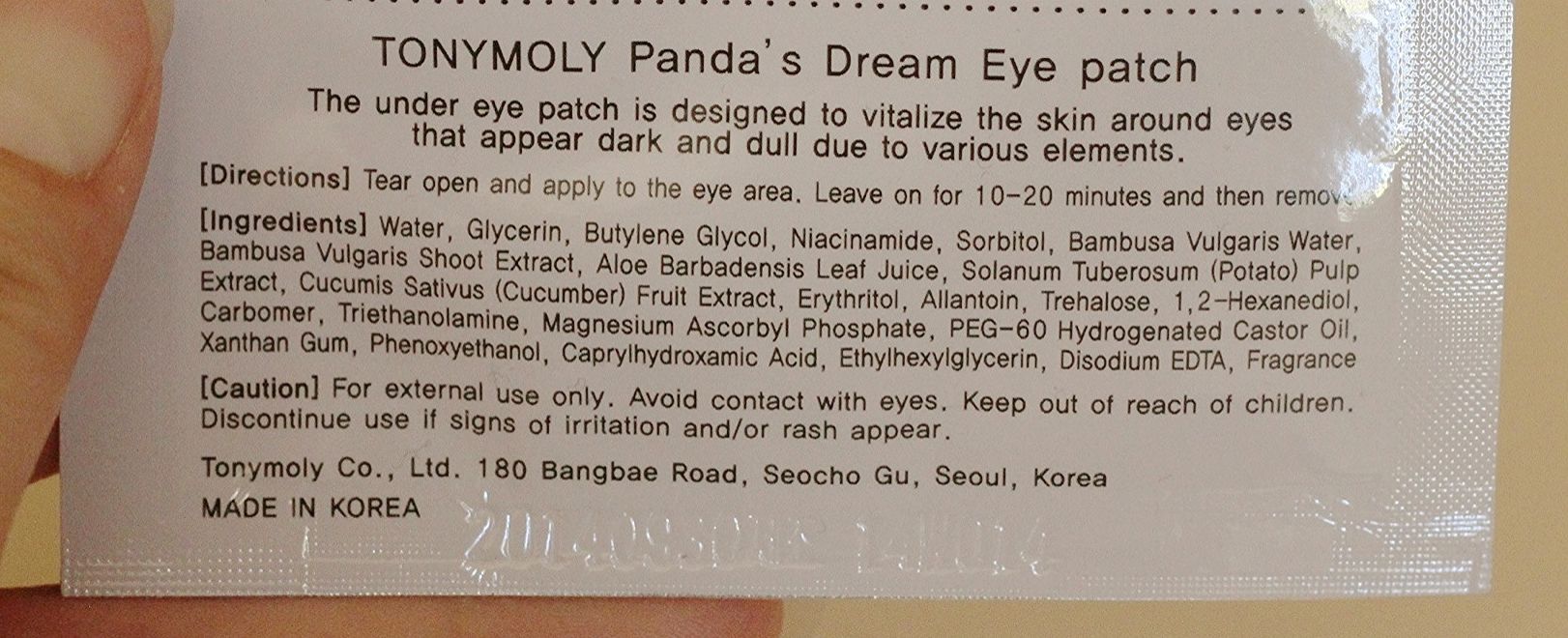 After removal, pat the remaining essence into the skin. It may be a bit sticky for a few moments, but skin looks brighter, fresher, and dewier. I did note some brightening to my dark under eye circles, but not a miraculous amount.
Overall these patches, while quite silly and gimmicky, actually does provide some short term skin brightening, and are relaxing to use. They won't
miraculously eliminate dark circles, however I quite like these for when I want some quick pampering!
Get them from Beautynetkorea here, if you like the look of these~!
Hope you all had a fab Christmas/Holiday - not too long now til we ring in the new year >.<
*the product/s featured in this review was provided for review purposes - but opinions expressed are honest, and still 100% my own. For further information, please see my
disclaimer & disclosure policy
*