Hey Cuties! Time to jump into another skincare review, this time with a Skinfood serum. It's been ages since I last did a Skinfood review I think. I have very little Skinfood products in my possesion for some reason, but because I read many good reviews on their Black Sugar Serum I decided to give it a go!
The Black Sugar Perfect First Serum is part of Skinfood's Black Sugar skincare range, using Brazilian black sugar extract.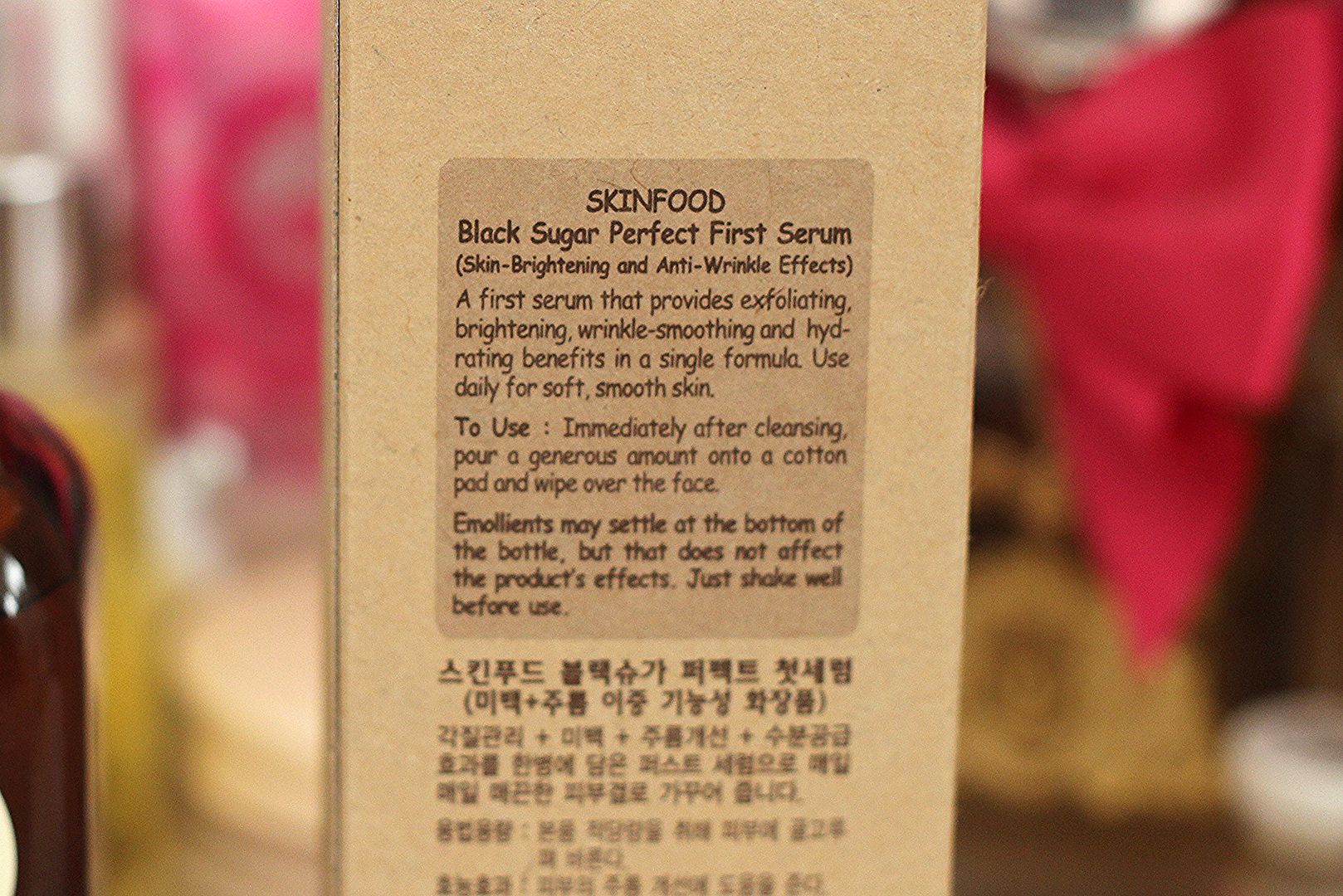 It kind of has an obnoxious name, but Skinfood states that the serum is 'Perfect' as it has a number of incredible benefits. Not only does the serum help gently exfoliate dead skin cells away, it also hydrates, brightens, and increases skin resilience as well as fighting wrinkles. All in one single formula.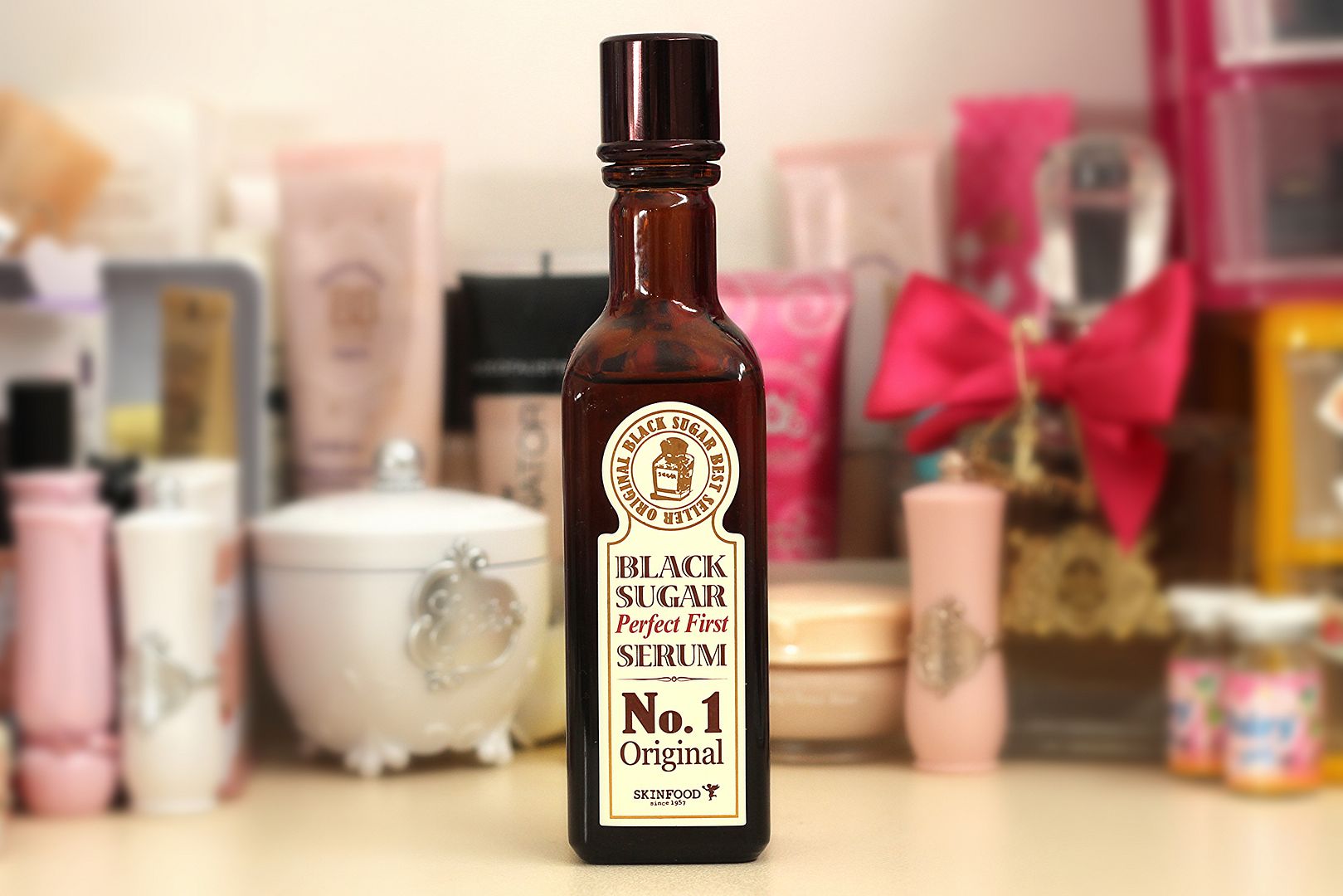 It is made of glass, and has a screw top lid
I must say I do very much like the packaging! It has a vintage look to it, though it really resembles a bbq sauce bottle to me :P
Anyway, the serum is quite decently sized - bigger than a lot of other serums I've seen. But yes this bottle of serum lasted me about 5 months!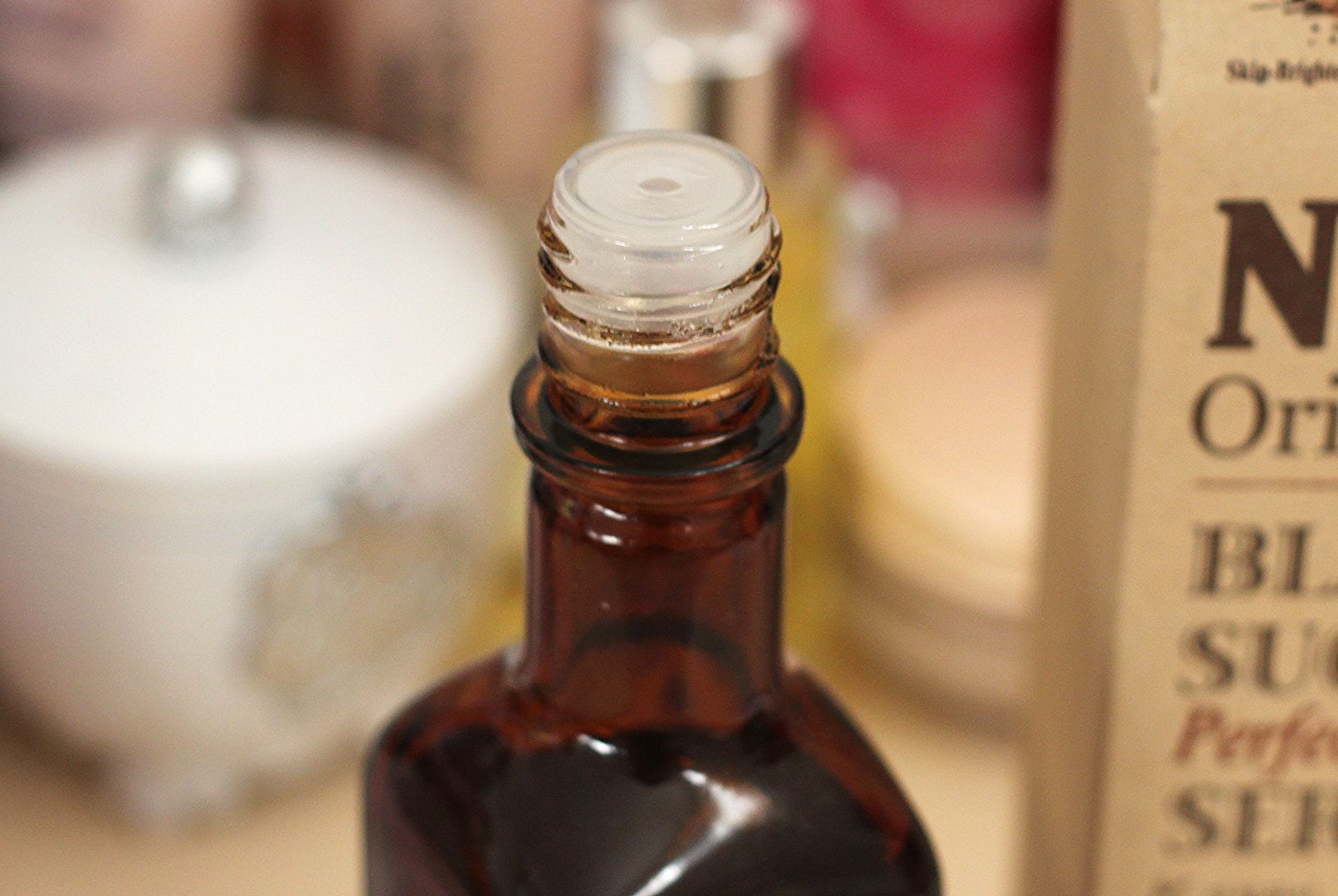 The small opening controls the amount of serum that comes out
The serum is one of those watery type formulas - it could be mistaken for toner water, but with slightly more gel-like slip in texture. It's colourless, but sometimes the formula crystalises into yellow tinged lumps on the outside of the bottle, which is interesting!
Scent-wise there's a slightly sweet scent, and it absorbs into the skin very quickly due to it's watery texture.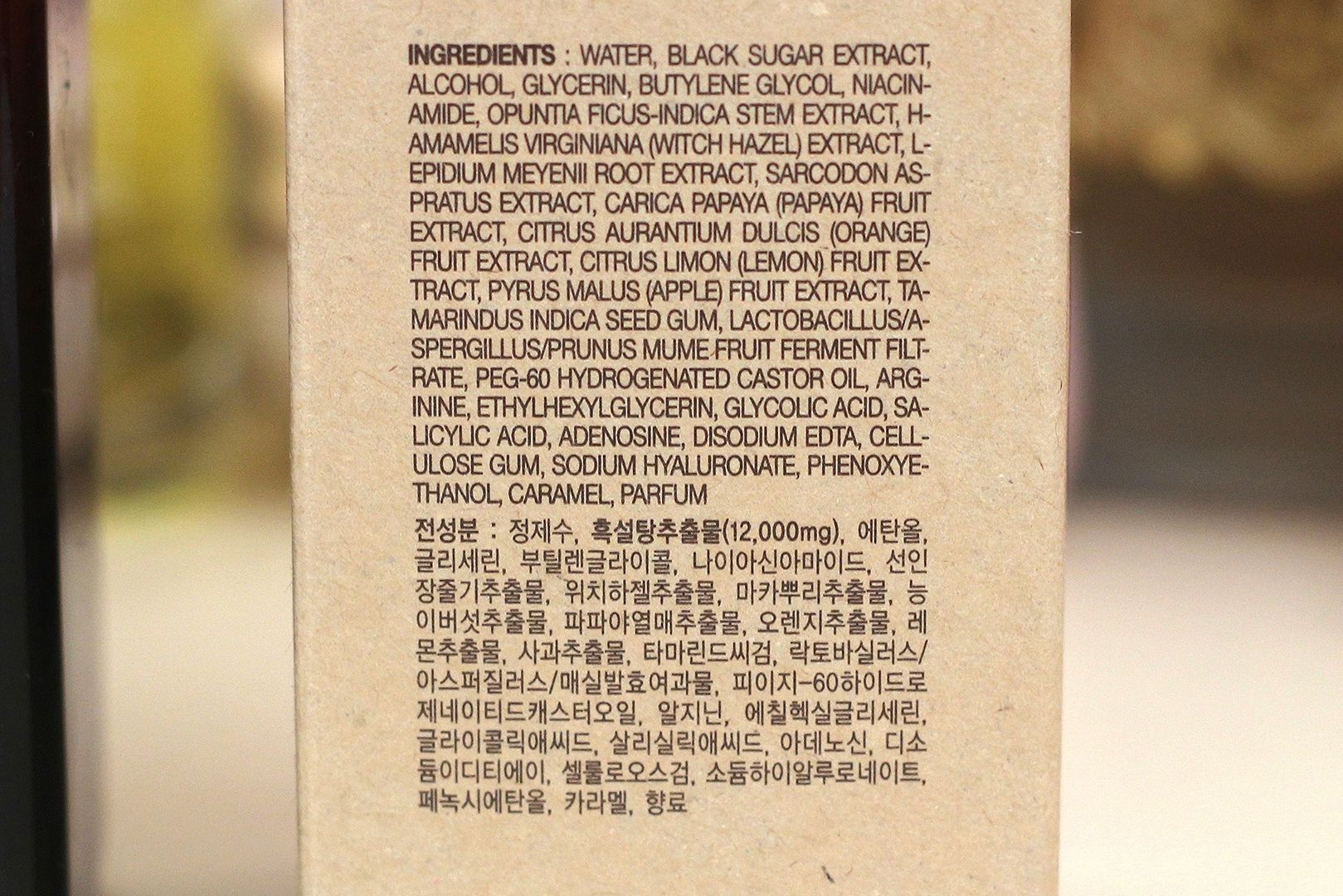 It's cooling on the skin, and isn't gritty at all. It also doesn't leave my skin sticky afterwards, and I find that it helps my creams absorb better when I use this. There is some brightening to my skin complexion after using this, though not a huge difference in my opinion. I read a lot of reviews that praised this a lot, especially with brightening, but maybe because I already use a lot of brightening products I couldn't see a huge difference o.0
There is alcohol in the ingredients, but I never noticed any negative effects while I used it - it doesn't sting or dry out my skin at all. But, and I don't know if this is related to the alcohol or not, some creams made my skin itch a bit bit when applied over this serum. Maybe I applied the cream to soon after the serum, or maybe the something in the ingredients just don't gel, but luckily the serum is compatible with my main creams and other skincare.
Overall I like this serum a lot, and have repurchased a second bottle as I like how hydrating this serum is, and how it gently exfoliates the skin too. My skin's also definitely smoother and hydrated with this in my skincare routine.
If you are on the lookout for a multi all in one serum, rather than an intensive anti-ageing serum (which make up most of the serums on the market at the moment), then check this one out!
Thanks for reading!