I'm going to introduce you to a new company today - Réelle Skincare is a newly budding French skincare company, based in Thailand, and they're the latest player in the snail filtrate skincare market.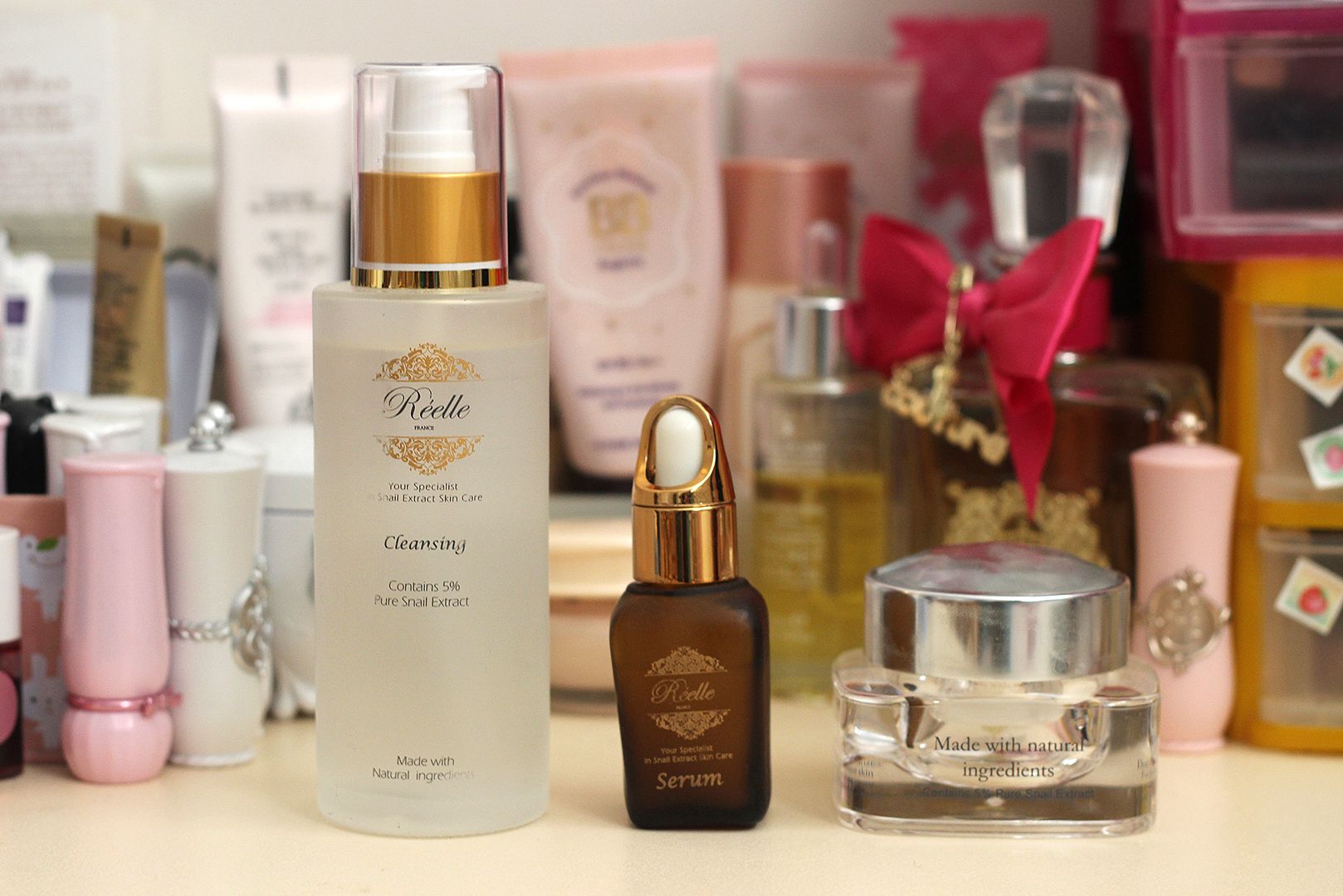 Snail skincare has been quite a big thing in Asia (Japan and Korea in particular) in the last few years, and a lot of skincare brands have come out with their own lines of snail filtrate products. I've tried a few myself, and you probably know I'm a converted fan~
Snail filtrate is said to have healing properties (humans have used them in ancient times to help heal burns and wounds!) - therefore snail filtrate in skincare when used for beauty purposes is purported to be able to
stimulate skin healing processes

boost skin's ability to heal, and

dissolve damaged cells
This can all help fight against acne, stretch marks, scars, burns, and the results of ageing (ie lines and wrinkles).
When Reelle Skincare approached me about trialling their products I was excited because there were a few things that stood out about the company.
The main thing was that Reelle has a no snail killing process - apparently some companies crush their snails to get the extract but Reelle do not.
They have a snail farm in Thailand, where the snails are fed organic vegetables and aloe vera.
Reelle also claims to have products with a higher snail filtrate content - between 5 to 20%. Now by filtrate content, they mean actual content of snail extract in the product, not the purity of the extract.
Their products are also made with natural ingredients, and are preservative free, which is always a plus in my book.
I was sent the facial cleanser, serum, and deep repair moisturiser to trial, so let's take a look! I notice that all the products have the same fragrance - though with varying degrees in the strength of scent.
The fragrance is a natural scent, from the flowers of bitter orange. It's a very sweet floral-like scent. I did find the fragrance to be a little too strong for my preferences in all the products, but it's not a bad scent nor overpowering. However if you don't like scented products, this range might be too heavily scented.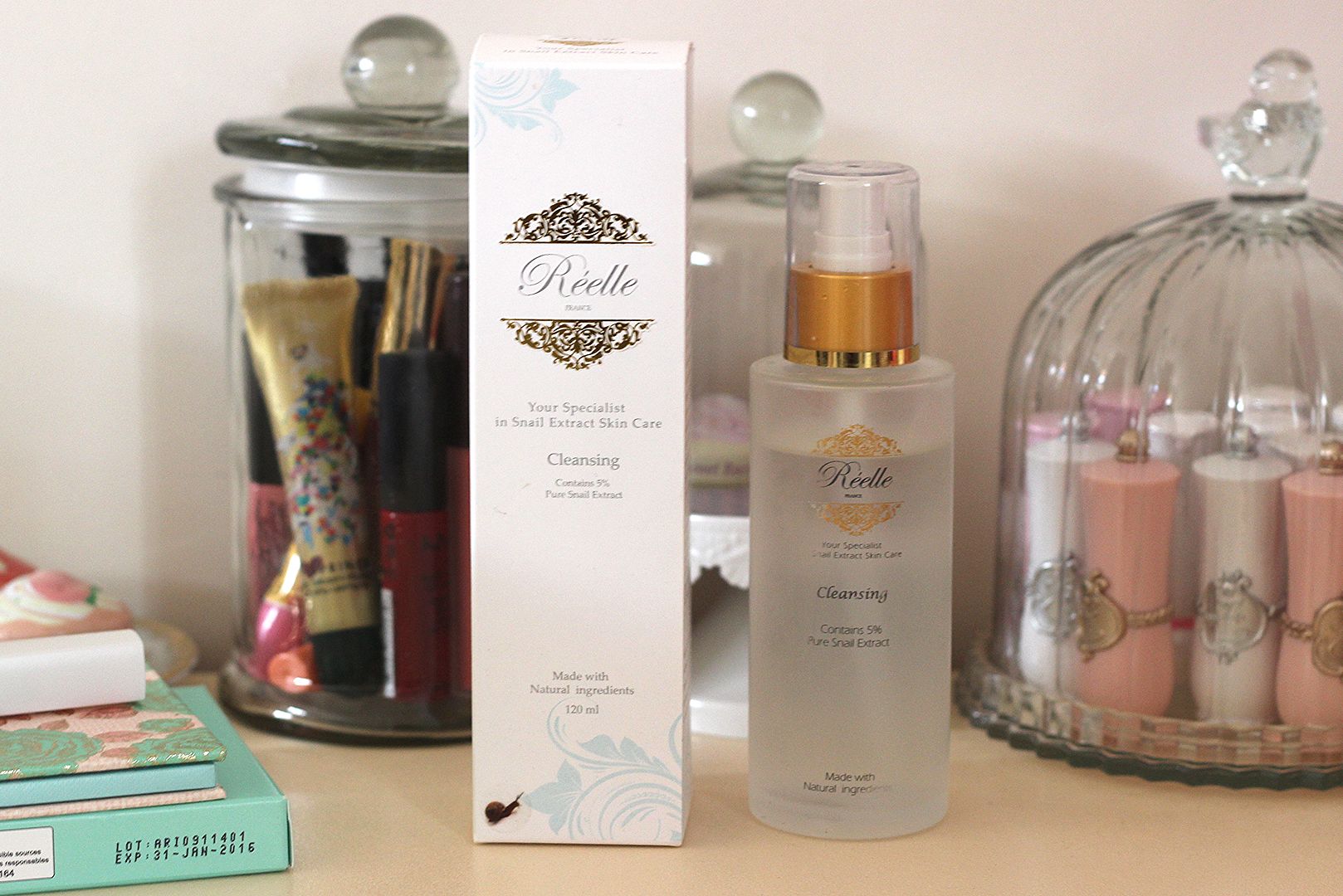 The facial cleanser is really beautifully packaged - the slim bottle is made of a frosted glass-like material, and just looks really high class.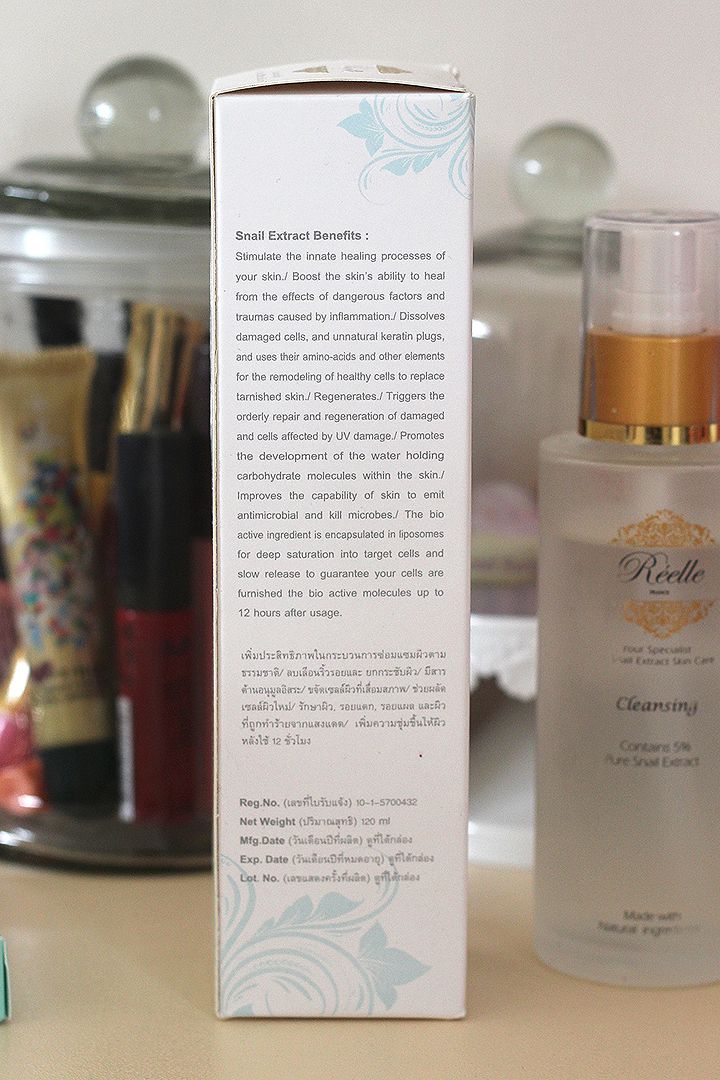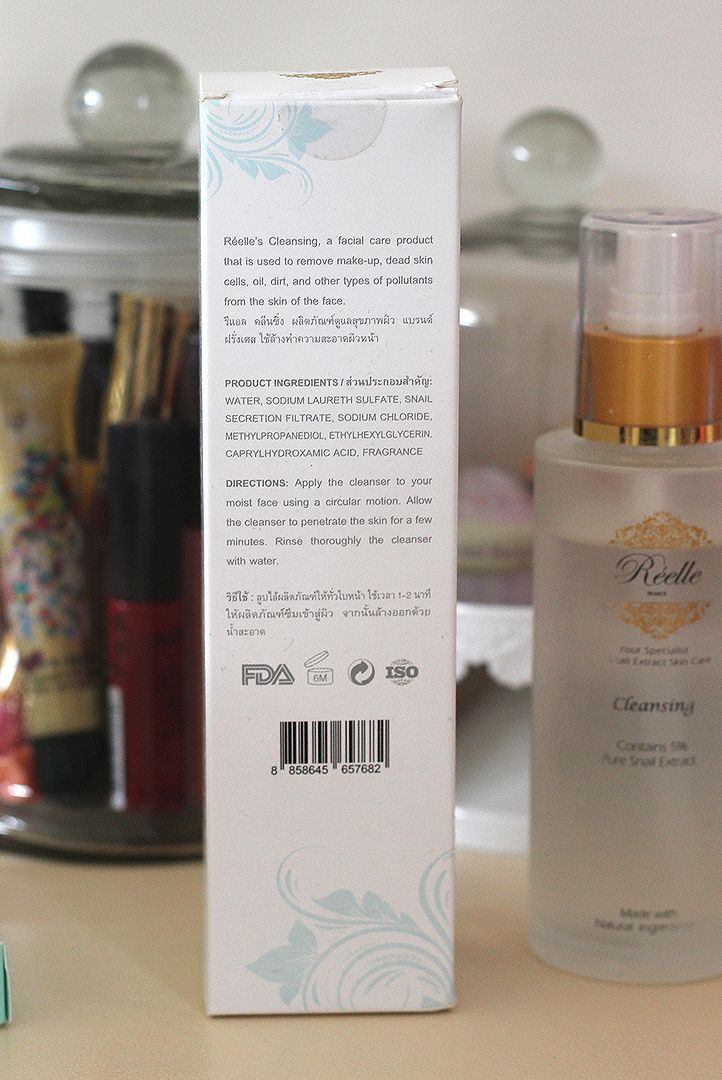 Containing 5% snail extract content, it enriches and softens skin - and the collagen, elastin and glycolic acid naturally found in snail extract also nourishes and gently exfoliates, preparing skin for deep penetration of other products.
It comes with a pump, and the cleanser comes out as a thick clear-like gel. It lathers up softly as you massage it to your skin, and is really gentle and non-drying.
My skin feels nice and smooth after use, and generally looks a little brighter and fresher after I use this in the mornings. I wouldn't use this to remove makeup though, as it's too gentle to thoroughly remove everything.
I really like this cleanser as it's just a nice gentle product.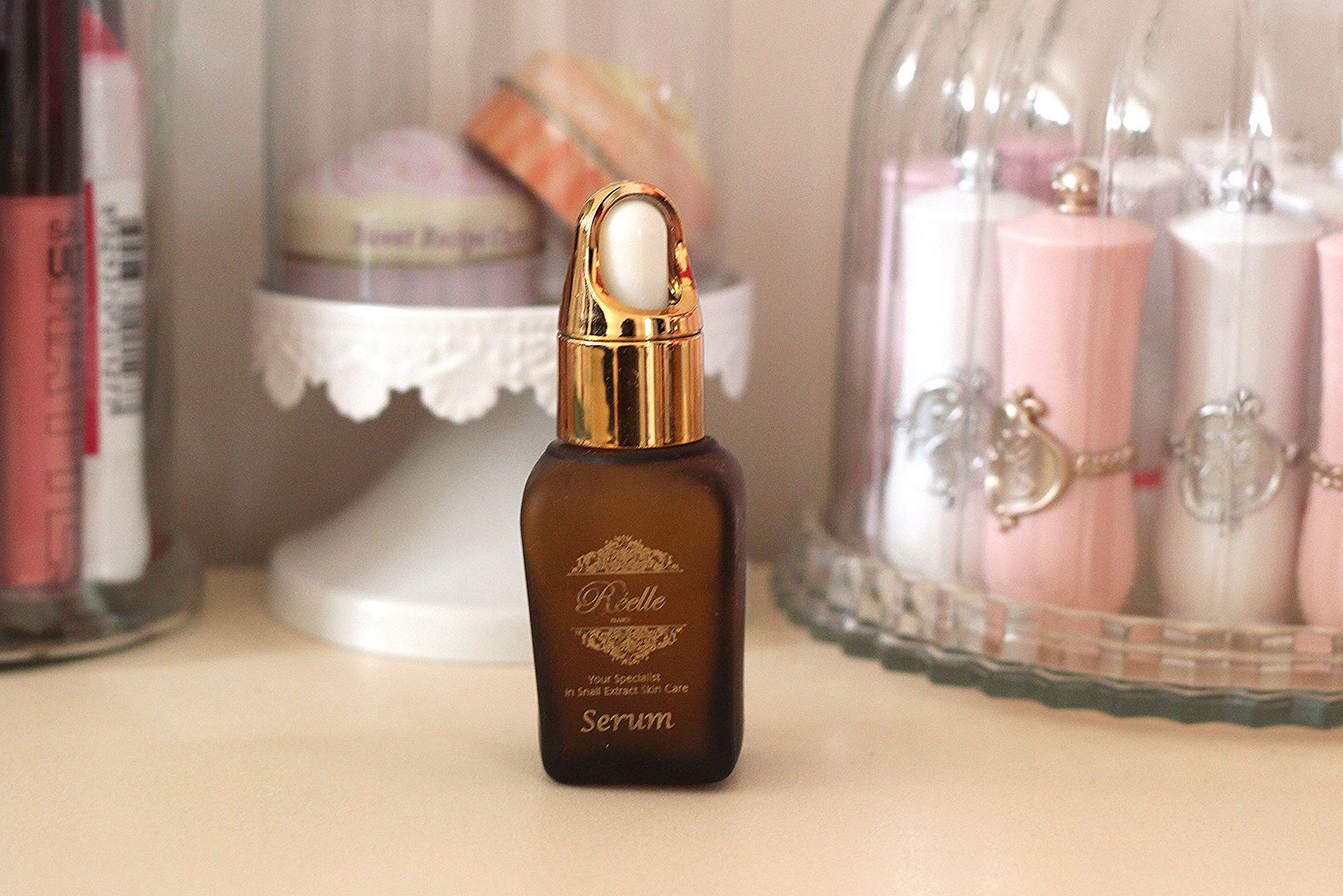 The serum contains 20% snail extract content is both a hydrating and a powerful anti-ageing serum. It's made from natural ingredients, and does not contain oil, making it suitable for all skin types.
Reelle claims you can notice changes after as little as 10 days! It hydrates, exfoliates (by dissolving dead skin cells), can prevent acne, and reduces the appearance of acne marks.
The serum comes encased in a golden-brown frosted glass-like bottle. It was a little smaller than expected, but most essences come in small containers given how powerful the formulas usually are.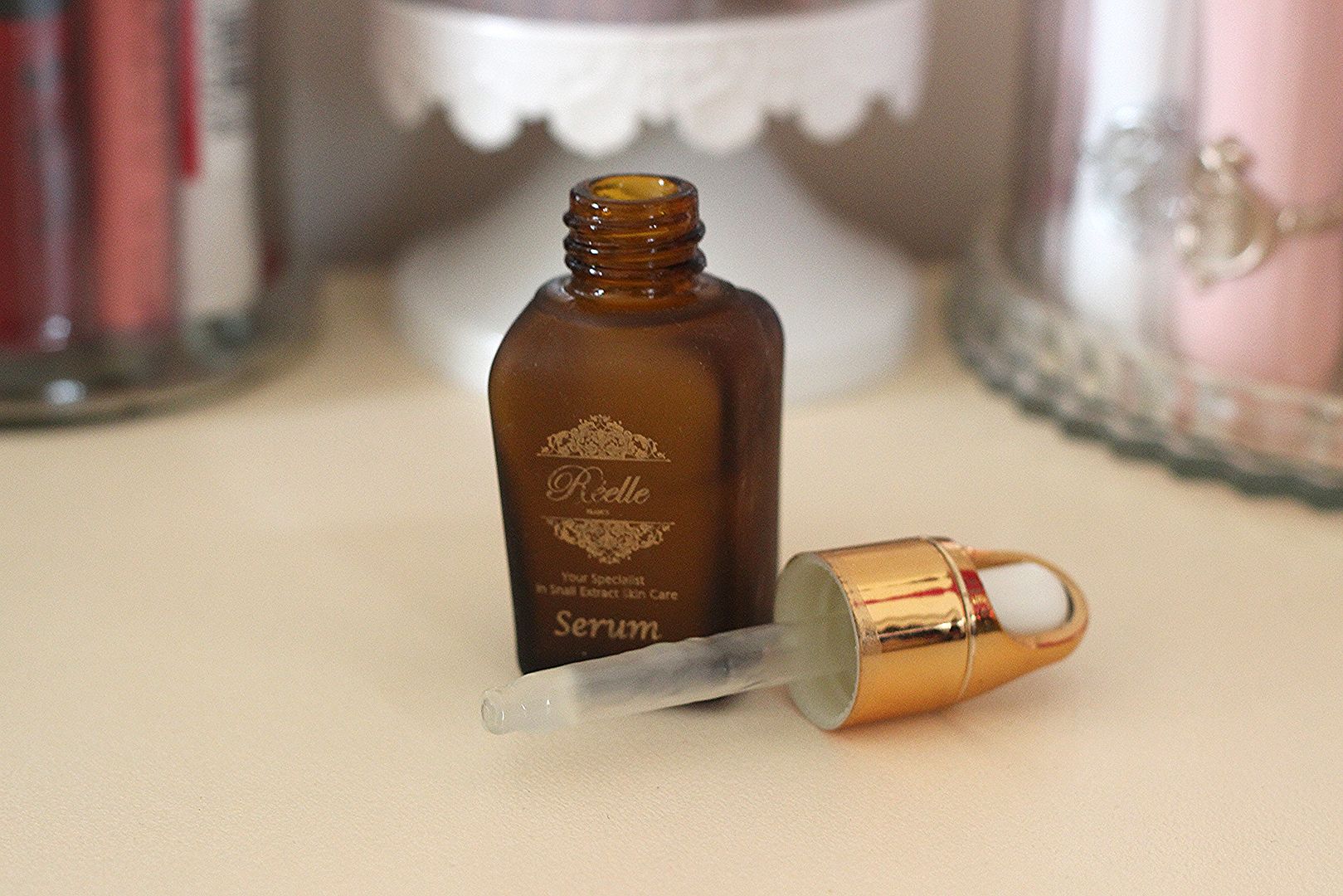 I find 2 drops is enough for my face
The texture was a bit milky in colour, and a bit gloopy looking - reminds me a bit of snail slime actually! But it spreads very easily and smoothly. It's very cooling on the skin, and absorbs quickly - though it feels a bit sticky until you pat it in.
I feel like the serum helps the following moisturiser spread easier and penetrate deeper.
As for results, I am a bit confused as I started using the serum and the moisturiser at the same time, so I can't really tell what exactly each product has done for my skin.
I did notice an improvement in my skin after a month - my skin looks brighter and fresher, and my old acne marks continue to look a little more faded. However I was attributing the improvements entirely as a result of the moisturiser! But I'm not sure, it probably was due to all the products being used in conjunction.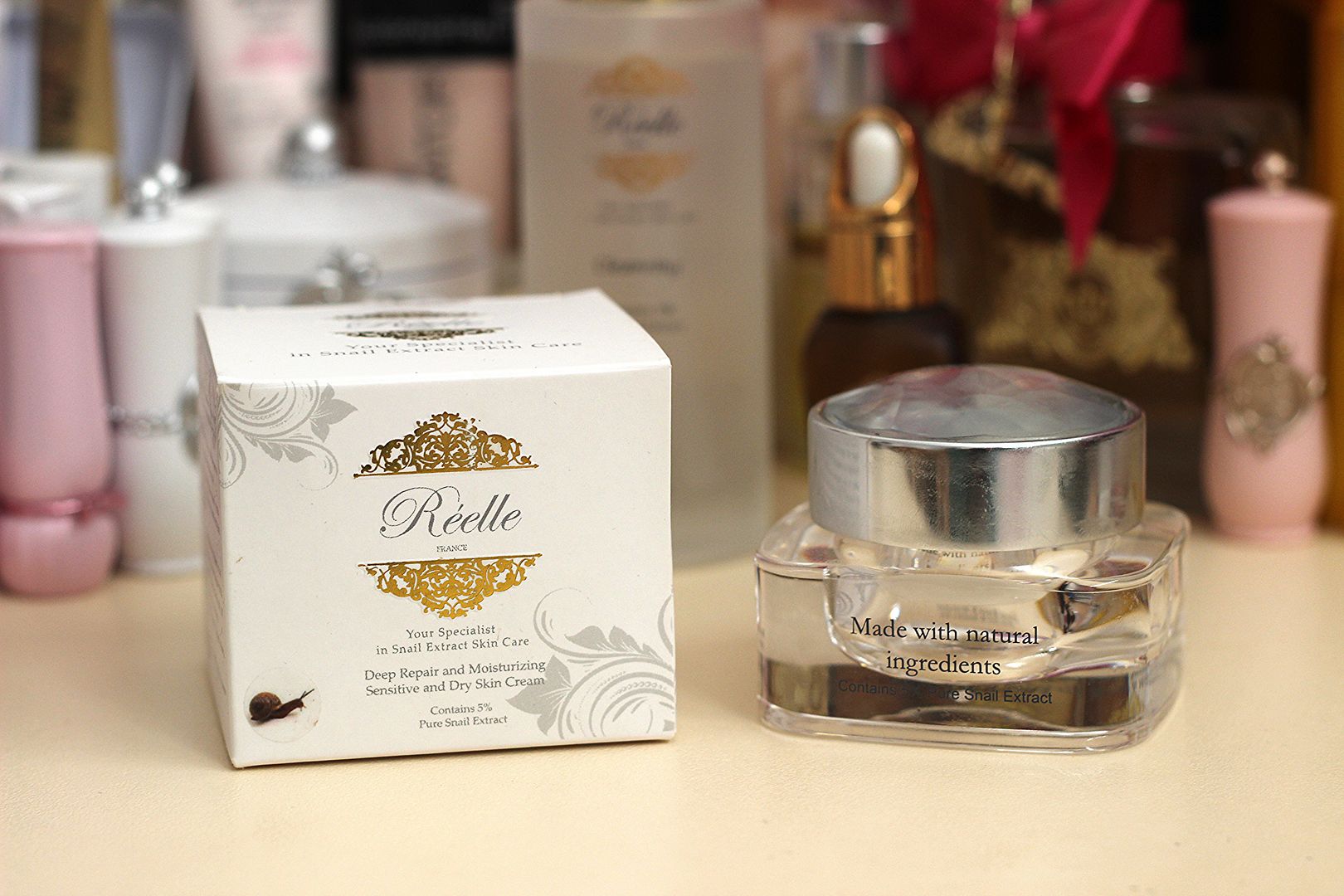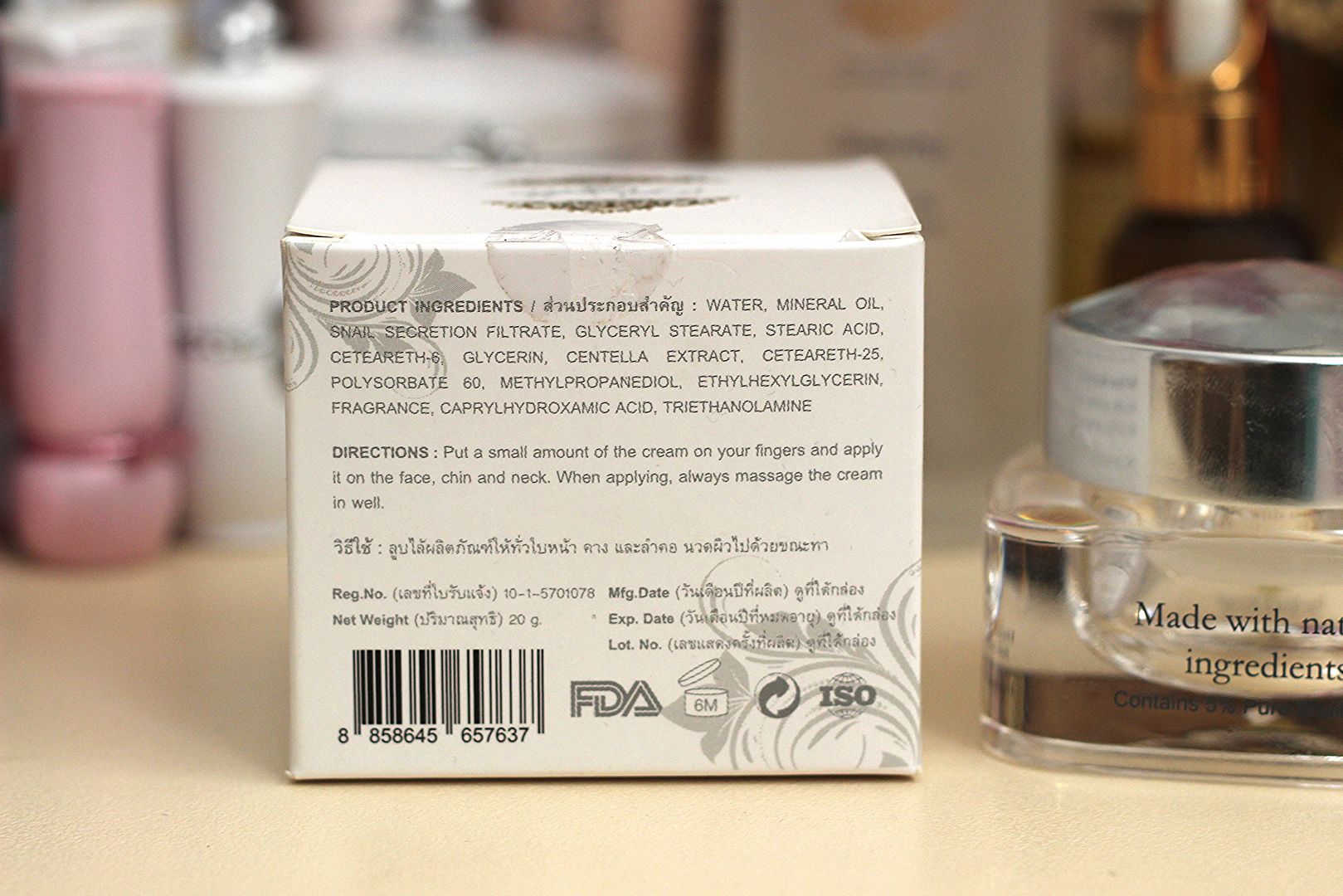 The Deep Repair Moisturiser is available in 3 different varieties - for sensitive and dry skin, normal skin, and oily skin, which I think is great as one formula can't fit all skin types. Each moisturiser has slight differences in formula and ingredients.
They all contains 5% snail extract content though, and claim to be able to help heal scars and marks in addition to hydrating and exoliating skin. I chose the dry skin type moisturiser, which specifically contains Centella (a herb with similar healing properties to snail filtrate), and aside from hyrdating and softening skin, also contains anti-inflammatory properties.
I must say I love the packaging - the lid is super pretty with it's mult-faceted diamond-like design - I could stare at it all day!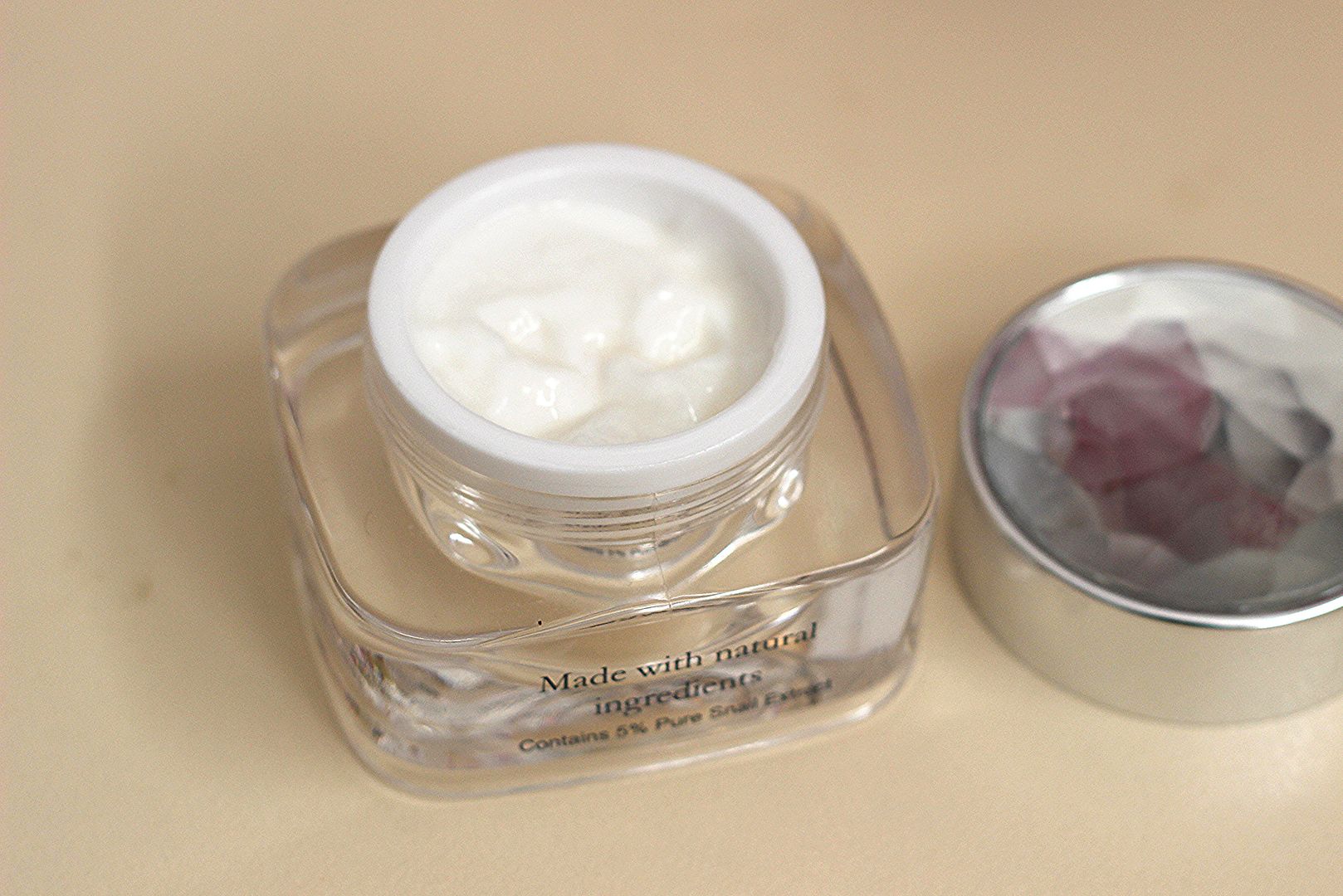 The cream is light, and thin - it looks a bit lumpy, but it spreads easily. It is a bit sticky in the first few minutes, but pat your face a few times and it absorbs into the skin, leaving it soft and smooth to the touch.
Because it was a fairly light cream I didn't think it would be hydrating enough for dry skin, but after a few days I notice my skin looked dewy and well hydrated in the morning. And I didn't experience any tightness of dry flaking or patches, so it definitely is suitable for dry-normal type skin types like mine.
I like this quite a bit because I felt like it did freshen and brighten my skin tone, while hydrating it too. And I loved how dewy it made my skin looked after waking up.
I thought this cream improved my skin tone, but as I mentioned earlier, perhaps it was a combination of the serum and the cream together.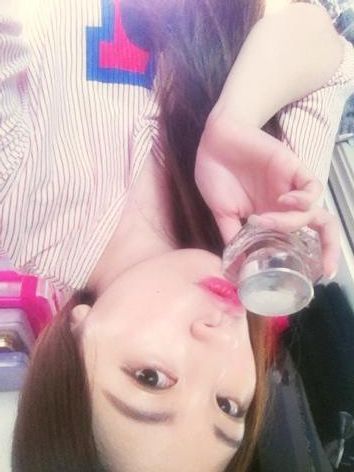 Overall, I enjoyed each product, though the cleanser and cream were the stand outs for me.
Price-wise, the products are on the higher end of the scale - which isn't ideal for anyone on a strict budget. However remember that the company raises their snails on a farm rather than crushing them, where they are fed organic food, and where the extract is hand extracted. Each snail doesn't actually produce that much extract either - so the process is both slow and expensive. Overall I do feel like the pricing matches the quality of the products I've tried.
If you want to find out more about Réelle Skincare, just check out their website here - there's a lot of information on the company, and their products. Definitely check them out if you're interested in natural skincare containing snail filtrate!
*the product/s featured in this review was provided for review purposes - but opinions expressed are honest, and still 100% my own. For further information, please see my
disclaimer & disclosure policy
*