I'm going to introduce you to a new company today - Réelle Skincare is a newly budding French skincare company, based in Thailand, and they're the latest player in the snail filtrate skincare market.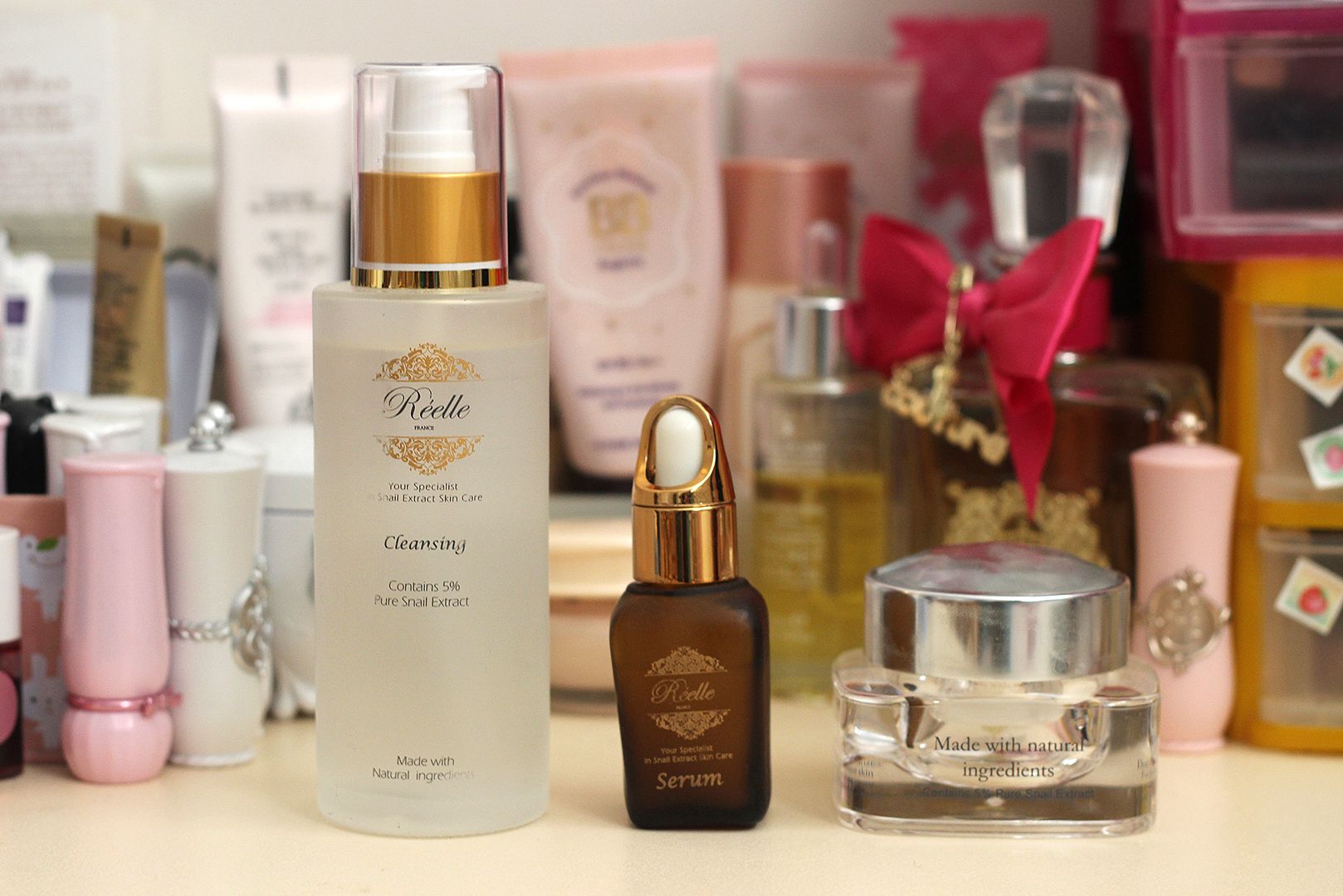 Snail skincare has been quite a big thing in Asia (Japan and Korea in particular) in the last few years, and a lot of skincare brands have come out with their own lines of snail filtrate products. I've tried a few myself, and you probably know I'm a converted fan~
Snail filtrate is said to have healing properties (humans have used them in ancient times to help heal burns and wounds!) - therefore snail filtrate in skincare when used for beauty purposes is purported to be able to 
stimulate skin healing processes

boost skin's ability to heal, and 

dissolve damaged cells
This can all help fight against acne, stretch marks, scars, burns, and the results of ageing (ie lines and wrinkles).