Do you remember when I posted about Tony Moly's new Panda's Dream range? I ended up buying the whitening cream, since I wanted to see if it would help fade my old acne scars.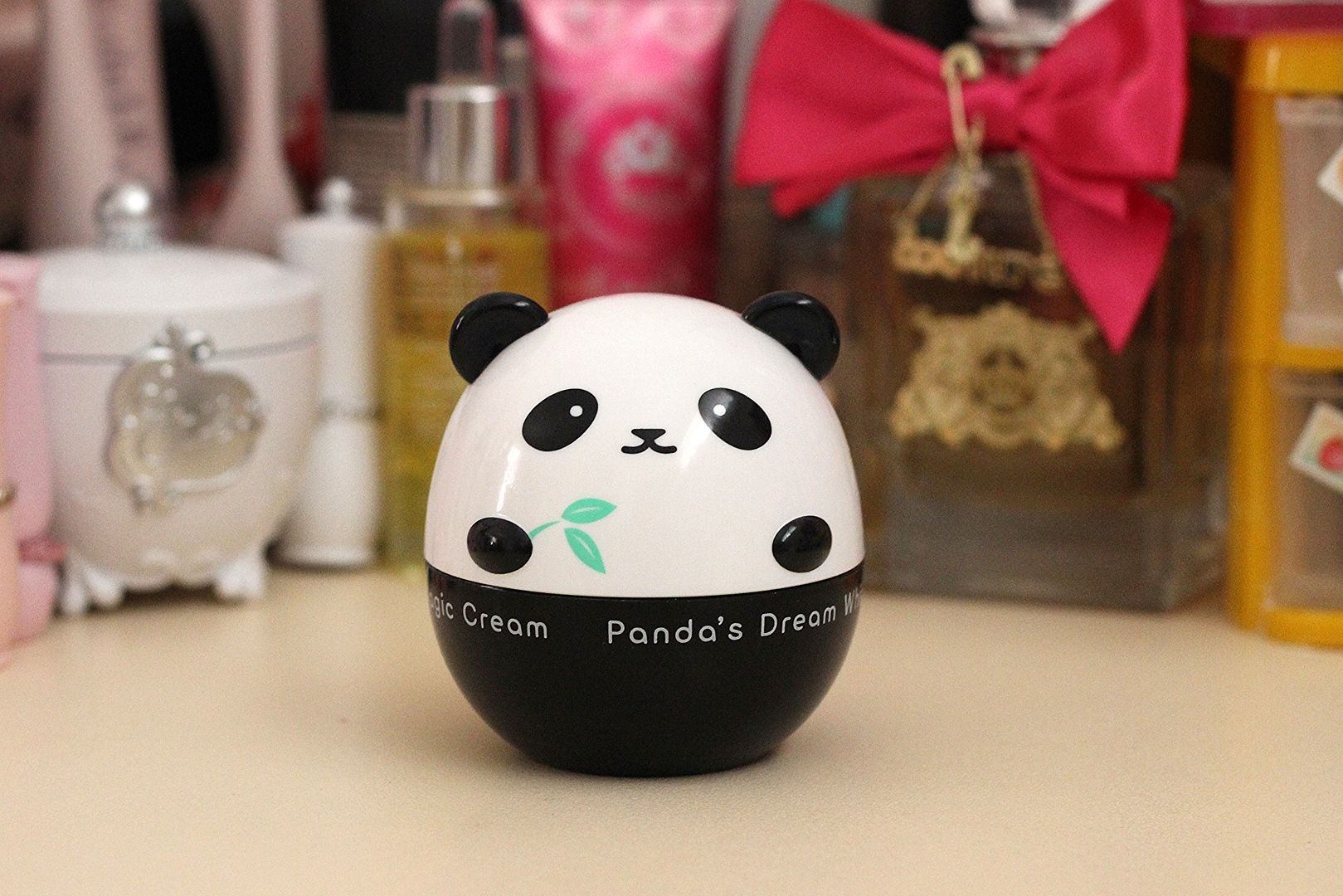 The selling point of this Panda Cream is most certainly the packaging! Tony Moly has some of the cutest packaging, which makes it so hard to resist! The panda looks so roly poly, lol.
The bottom half holds 50 grams worth of cream, while the top half of the panda's body is just the lid.
What exactly does this 'Magic' Cream do?
1. Brighten dark and uneven skin tone
2. Its water drop texture allows moist application
3. Brightens and whitens skin tone
Tony Moly says it's low irritant and fine for sensitive skin, and it also contains bamboo shoot extract and bamboo sap for skin that's smooth to the touch.
My first impression of the cream is that it's very similar in texture to cold cream - it's got that thick, but fluffy texture, that's cooling when applied on the skin. It also has a fresh, floral scent which is quite appealing, and not too strong.
However instead of absorbing into the skin with a moisturised finish like cold cream, instead this Panda cream has a mattifying finish. If you have dry skin it won't apply very smoothly, and may even cause some harsh rubbing as you apply it. I apply a little at a time, with light, short strokes on freshly toned skin, which helps it apply smoother.
Light swatch
Feels light and moist at first
Texture starts turning more matte
To get this to absorb more naturally, I like to pat my face with warm palms
It also doesn't absorb into the skin clear - leaving the skin visibly whiter, though it does settle into a brightening finish rather than a white mask finish after about 5 to 10 minutes. Beware that a little goes a long way - use too much and your face will look scarily white!
I think it's a good brightening base to use under makeup too - as it doesn't absorb colourlessly, the cream helps to conceal redness as well as brighten skin tone, which makes a good makeup base.
To avoid tugging on the skin, I apply following the direction of my skin grain, blending outwards and without rubbing in circles. And then to help the stark whiteness disappear I finish by patting my face with warm palms.
Afterwards my skin is brighter and my redness and blemishes are more toned down and slightly concealed. It also has helped to noticeably fade many of my acne scars, which I noticed after about 8 days of applying it once a day.
However the downside is that the matte finish of the cream does not suit my dry-normal skin type. It tends to dry my skin a little, especially at my under eye area, so my bb creams apply patchy. I'm not saying the formula is drying - the fluffy texture actually does feel moist to the touch, it's just that the finish is matte.
Although it's shown promising results on fading my acne scars, I'm not finding the cream moisturising enough to use daily. And due to the matte finish of this cream, I can't layer it with other moisturisers because it makes my skin feel sticky since they don't mix.
I'll finish the tub since even if I only use it a few times a week it still helps to brighten my skin tone, but I won't repurchase. I'd rather use something that is moisturising, and which absorbs colourlessly too.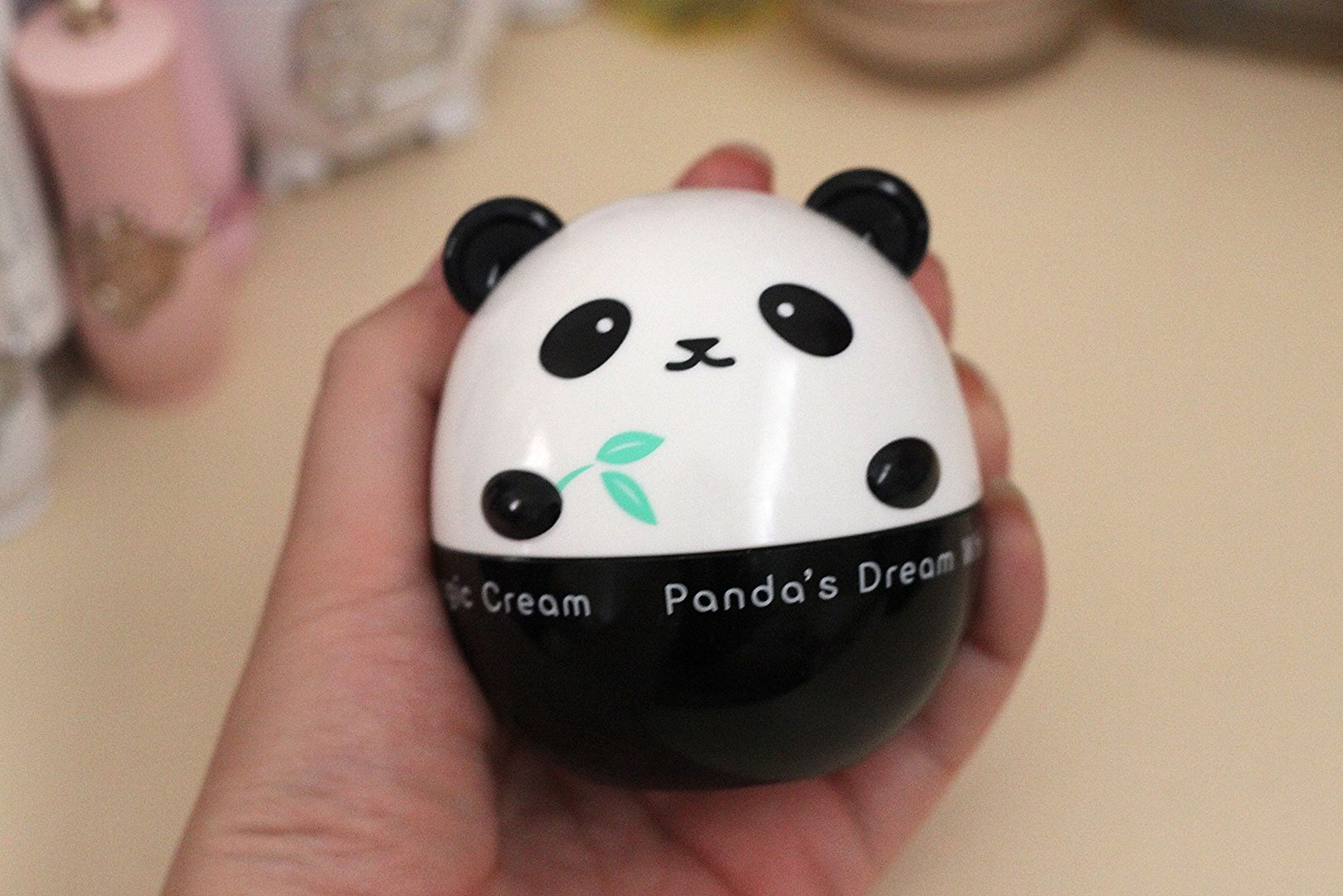 I think this may be more suitable with normal-oilier skin tones which don't mind a matte finish - or alternatively it may be suitable if you are looking for a brightening base with some concealing functions to go under bb creams or foundations(non-dewy ones). Those with dryer skin will want to skip this.
If you like the look of this, you can grab it off Beautynetkorea here, for around $13, or better yet you can grab samples from only $4 for 10 sachets here. The rest of the Panda's Dream range is also available.
Have you tried any of Tony Moly's new Panda's Dream range yet?
Thanks for reading lovelies, chat to you soon!
xoxo Tulip
Also, I'm sure many of you have been shocked and saddened to hear of the Sewol ferry tragedy that currently has South Korea in mourning...it really is a horrible tragedy and I hope everyone keeps South Korea in our thoughts as they go through this difficult time xxx