Hi hi! How're you all today! Today's post contains previews of all the Etude House products that have been released in the last month or two. Most of these were released without any fanfare, as far as I know, but I thought these were worth showing anyway as there are some interesting products.
We'll start off with something that actually is getting some hype online (if you keep an eye on Etude's official instagram and youtube account).
This is a spin-off of the cushion pact trend, but instead of a bb or cc cream, these compacts are colour correcting bases. There are three shades - green (for counteracting facial redness), peach (for brightening sallow/yellow undertone), and pink (for brightening white/fair skintone).
Although I think cushion pacts are over-hyped, I have to say they tend to give a really natural finish to the skin (based on the one bb cushion I've tried so far). I think these will be quite popular!
The next item is a shimmer blusher which was only released a day or two ago.
The packaging is really sweet and cute!
Both of these shades look ideal for Spring/Summer wear~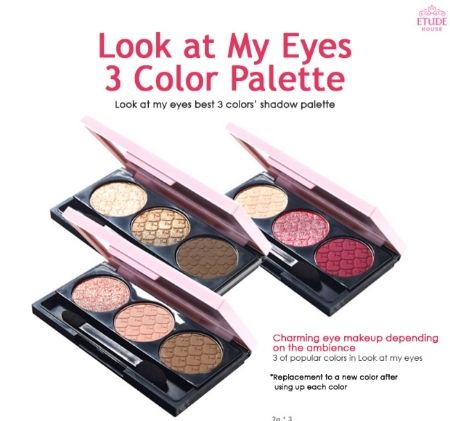 Etude seems like they're on a roll with eyeshadow palettes lately! Shortly after releasing the 10 shade Play Color palettes, they've come out with a few more 3 shade palettes. And they are prettyyyy.
Soft and feminine
Classic neutrals
Adventurous and trendy!
Red and pink eyeshadows seems to be the trend lately!
Up next is a new foundation from Etude - their bb cream is a best seller, so I wonder how their foundation compares.
There's only two shades which is a bit disappointing. I'm exactly between the two shades lol.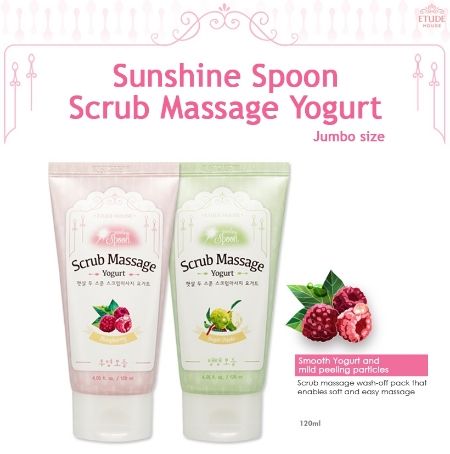 These new scrubs look delicious! They're not actually new-new - they used to come in single use sachets I think, but they must've been so popular they decided to up-size them~
The two variants are Raspberry Yogurt and Sugar Apple Yogurt, which just sound so good! I might give these a go after I finish my current scrub...which is ages away >_<
And a new cleanser/cleansing cream has been released too - I don't really get why it's called Every Month Cleansing Cream 0_o
Shouldn't it be Every Day?
Anyway, the next few products are new releases to be added on to Etude's popular Moistfull Collagen skincare range.
I have to say the packaging and marketing of this range is really pretty and tempting!
Put the words 'super' and 'moistfull' into the one product and I'm guaranteed to want to lust over it!
I really like to use products with collagen in them, but right now I'm concentrating on using products with whitening properties to fade old acne scars, so I'll have to skip this~
An interesting product, but a bit unhygienic I think (especially if you're prone to breakouts)!
And the last item for this post - a new cc cream!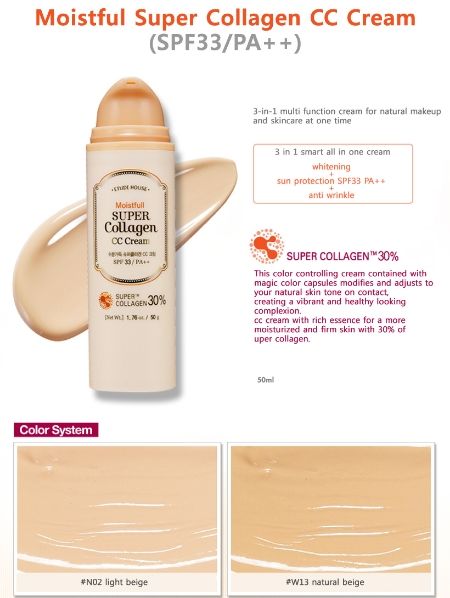 I find it interesting that the cc cream comes in shades - as I thought the whole concept of cc creams was their signature white/grey colour which gradually adapts to skin tone after application. Love the packaging!
So this is it for now - I'm eagerly waiting for Etude's next 'big' collection release - I think the last really hyped up one was the Princess Etoinette 2 release, which was in November, so I'm on edge for the next full collection release!
Has anything here caught your eye?
Thanks for reading lovelies!