The Princess Eye Lashes range is quite popular amongst gyaru and ulzzang bloggers for their dolly styles, quality, and super affordability, so I decided to check it out!
The style I'm reviewing today is a little unusual in style - they don't seem to have a style name, but are simply labelled as the F3 design.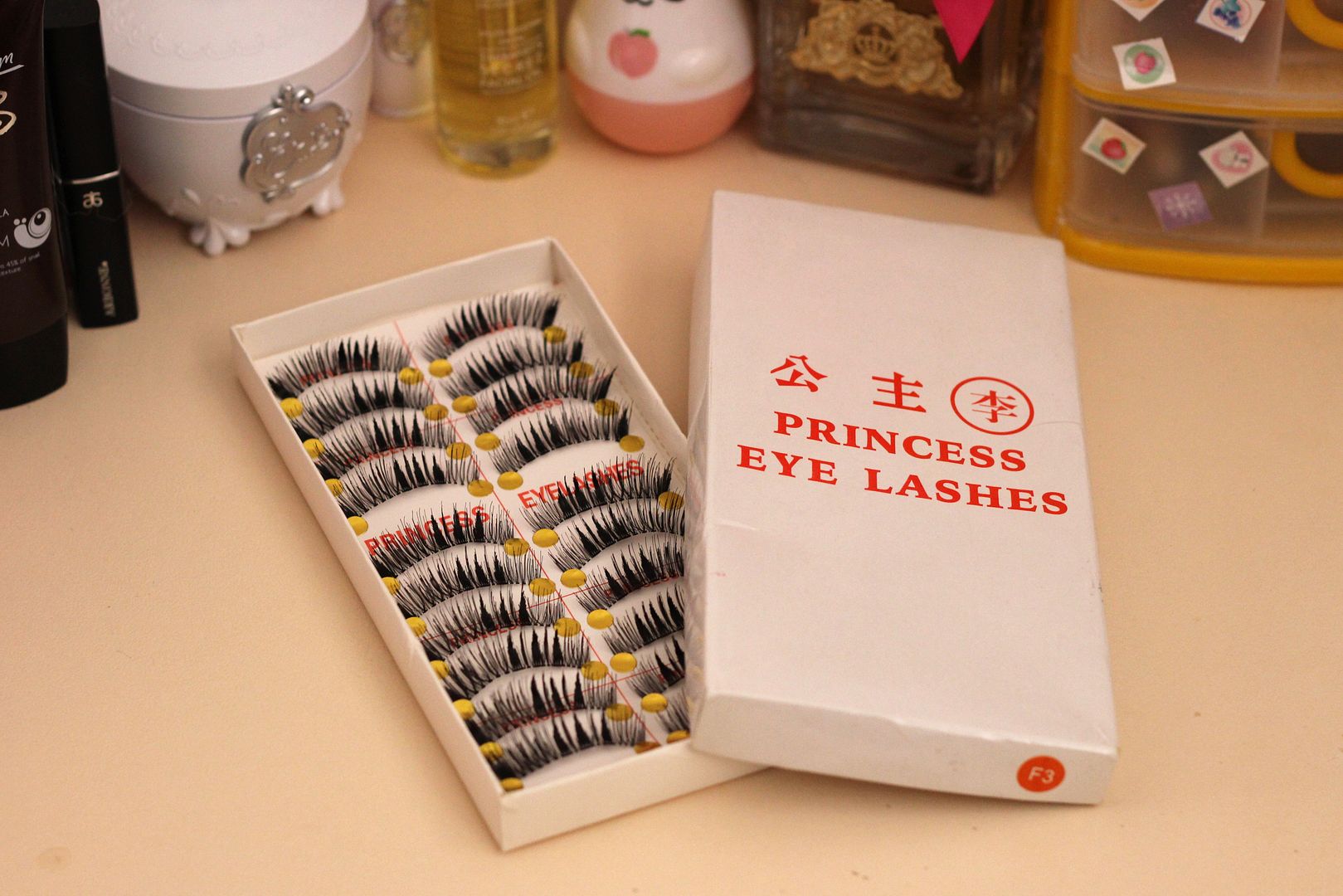 I thought these would be super noticeable and dolly, but they were surprisingly not too dramatic!
If you look closely, these lashes have quite an unusual design, which caught my attention right away. The length of the lashes is pretty consistent along the lash-line, however near the inner corner of the lashline there 3 noticeably thicker 'bunches' of lashes, which add more volume near the centre and inner corner of the eye line.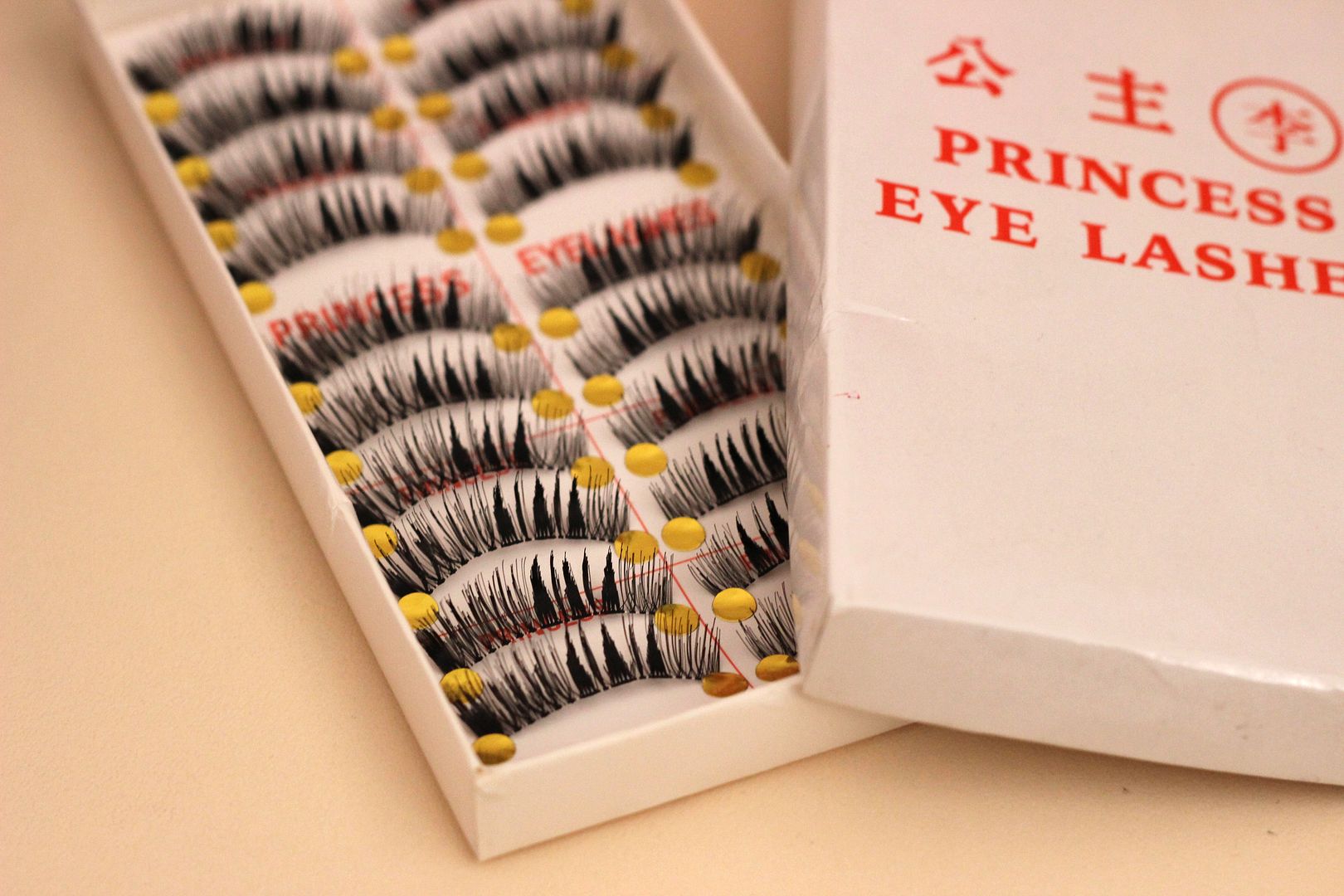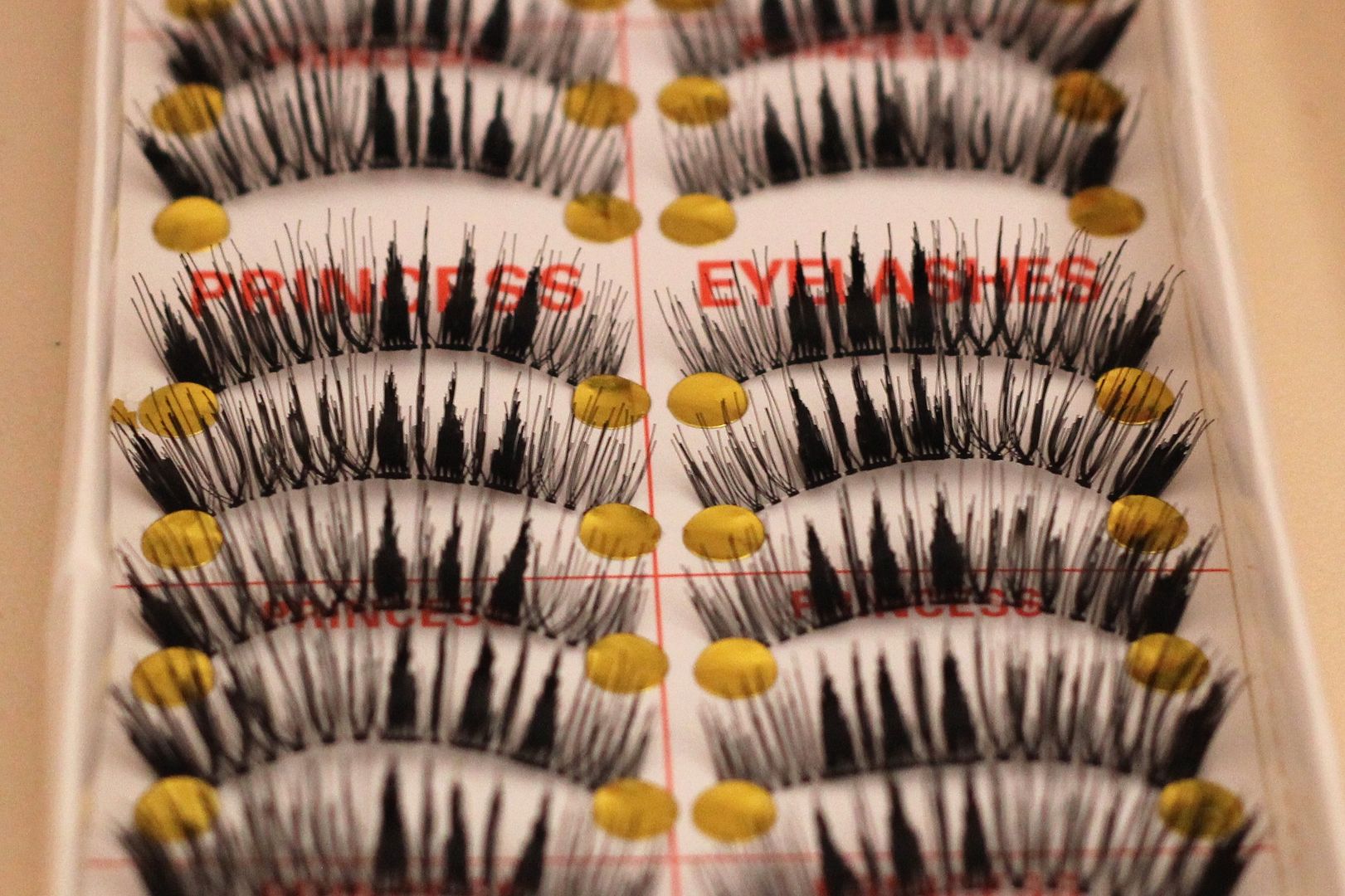 The outer corners have slightly thicker lashes too, compared to the inner corners. It really is quite a different lash design that I haven't really seen before~

I don't know what I was expecting them to look like on, but they turned out not dramatic on me at all - which isn't necessarily a bad thing! I think these would look best with not too thick eyeliner - I like to wear thicker eyeliner, which overpowers these lashes a bit since they aren't too long or too voluminous.
FOTD
Eyes/Brows: Skinfood Brow Cake + Etude Drawing Brow Pencil, Makeup Academy Heaven and Earth shadow palette, SANA brown liquid liner
Lips: Australis Colour Inject Lipstick in Salsa
I'd recommend these Princess Lashes to anyone looking for a sweet and dolly style, that's slightly dramatic but not over the top.
But anyone who likes a heavier eyeliner look might find these disappear out of focus a bit, against a thick line of eyeliner.
Other than that I definitely recommend as the quality is nice, and the price is super affordable - and though it may be a cheapie brand, the designs are quite on-point for gyaru and ulzzang style. It's a great alternative if you can't afford the more famous brands like Dolly Wink or Diamond Lash.
You can find these lashes at BornPretty here (they retail for a very reasonable USD $8.54, for a box of 10 pairs) or click here to check out their whole range of falsies...of which there are many!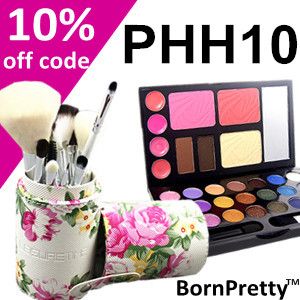 And you can use this code above for a 10% discount too!
Thanks for reading lovelies - hopefully I'll be back in a few days with another post for you ^^
*the product/s featured in this review was provided for review purposes - but opinions expressed are honest, and still 100% my own. For further information, please see my
disclaimer & disclosure policy
*