Okay the Tony Moly Panda's Dream range isn't new, but they added a number of new products to the range last month, which you'll probably want to check out if you're a kawaii makeup addict like me. Or if you just like pandas in general :P
The range originally debuted with an under eye concealer, eye cream, eye patch, and makeup eraser, if I recall correctly - so it was only a small collection. But the packaging was cute as, so I'm glad Tony Moly's come out with some new products.

These are the new products - save the eye patch, which came out in the original collection release. Really cute right? Let's take a closer look at what these are~
First up is the So Cool Eye Stick. It's a cooling and brightening under eye stick. It seems like it'd be good for soothing puffy under eye bags and dark circles.
Look at his cute little ears <3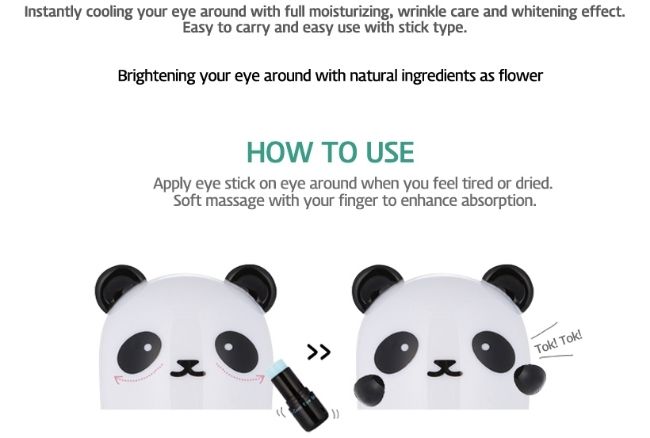 Next up is something I'm putting on my wishlist! But I'm on a really tight budget at the moment *boo*
It's another dark under eye circle product - but it's a make-up product rather than skincare, since it can conceal blemishes/dark circles as well as brighten. My dark under eye circles have been as bad as a panda lately, hehe. I really wanna try this soon!
Omg too cute - the panda's dark eye patches disappeared, haha
Here's another interesting item - the Panda's Dream White Magic Cream. I'm a little sad the panda's wish is to become a white bear! Mr Panda, your black patches are what makes you cute!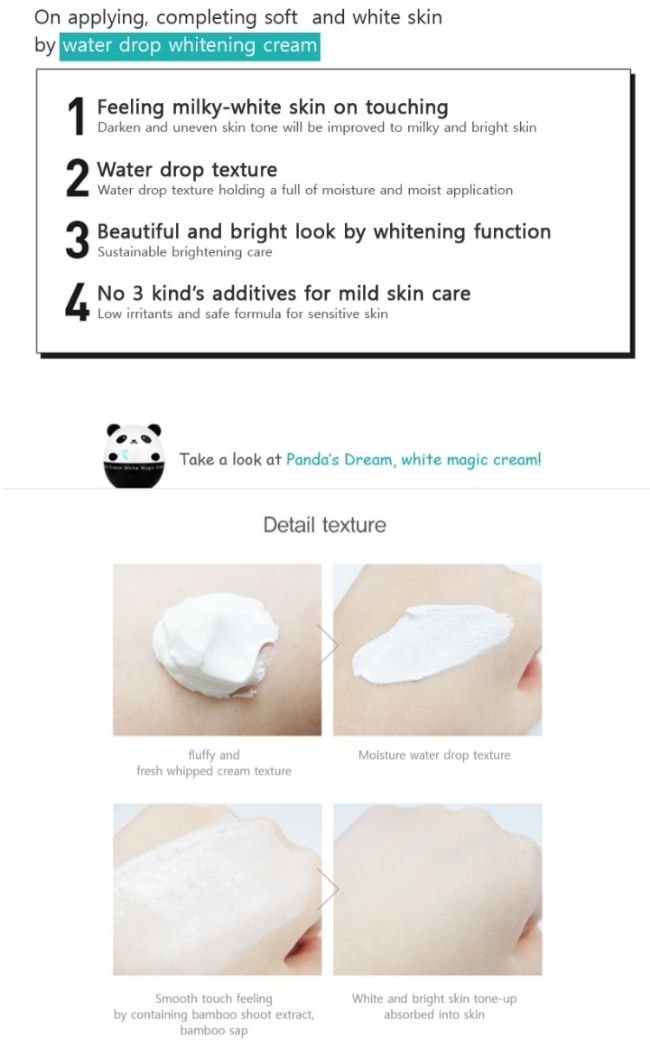 But this cream looks like it might be good for lightening acne scarring, so I've decided to buy this one - it's totally not because of the round roly poly panda packaging, not at all...
It's been ages since I last did a Tony Moly review on this blog - can't wait!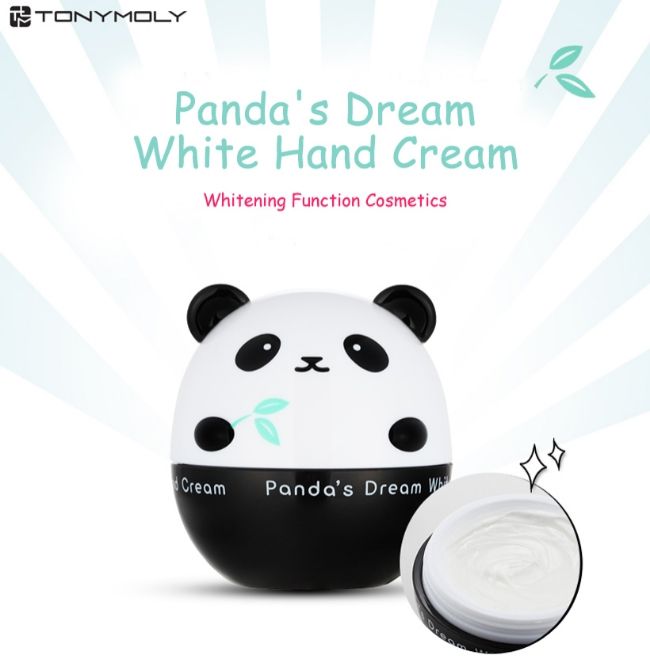 And there's also a hand cream too, with the same packaging as the cream above.
And last but not least, some panda packaged, makeup remover pads :)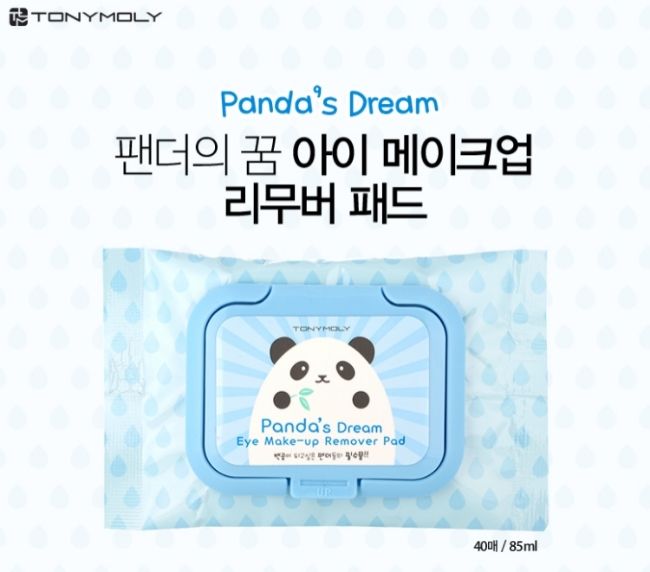 There's 40 sheets in here. Not too sure whether they're suitable for waterproof make-up though!
That's it lovelies. The new Panda's Dream collection. What do you think?
I mean, all in all it's such a mega cute collection, but I would've loved some additional panda-themed make-up items. Like maybe a panda shaped lipstick? Or a panda compact powder or blush! That would've been nice - but i guess it doesn't fit the brightening/whitening theme this range has going on T_T
Anyways, let me know what you think in the comments, and if you're eyeing off any of these panda products ^_^
xoxo Tulip