Lovelies, I recently received some more Burt's Bees goodies to review for you - last time I reviewed some gorgeous lip products (which you can read here), and loved them a lot.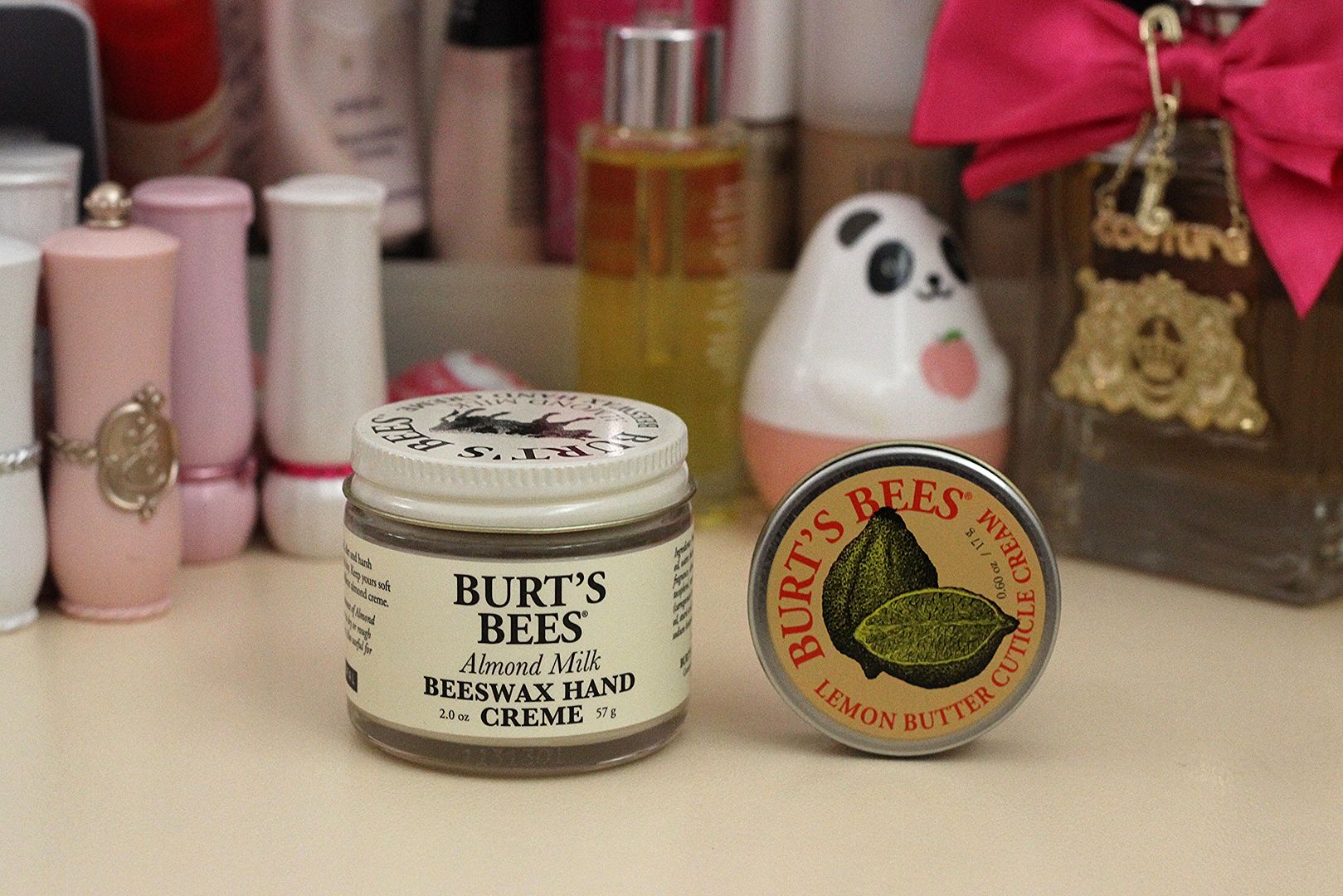 Asides from being great quality, their products are also made from natural ingredients (some 100% natural, others mostly natural), which is always a plus in my book. This time I was able to review some of Burts Bees tried and tested products from their newly re-packaged and reintroduced Classics Range. The items in the Classics Range have been around for a while, and many of them are award winning best sellers.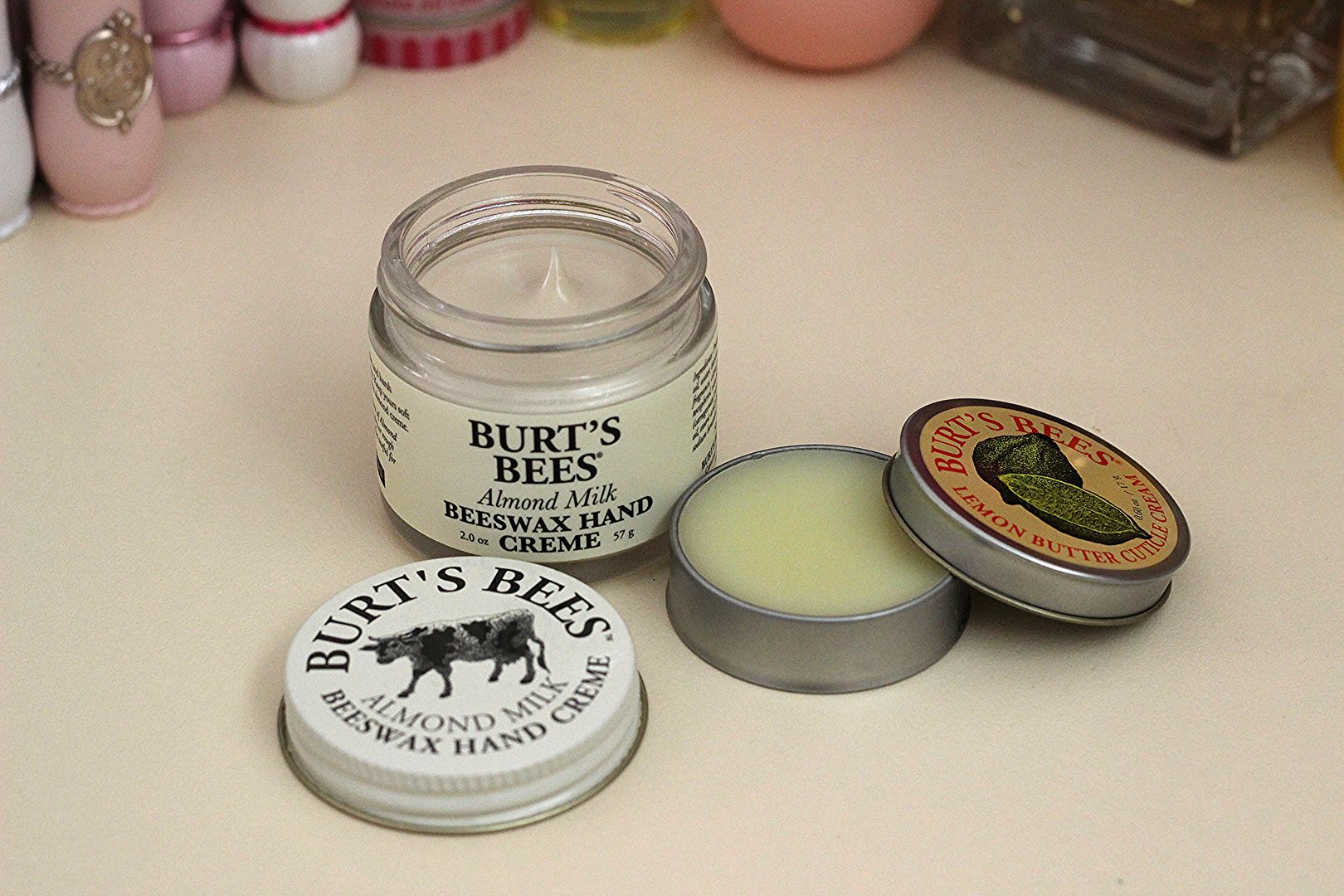 First to review is the Lemon Butter Cuticle Cream - it's actually their most awarded product ever! Even the name sounds divine - lemon butter *drools*
I've been needing a good cuticle cream for a while, since my skin and nails do get quite dry due to my excessive
usage of
nail polish remover. There's no point in wearing pretty nail polish if the nails and skin around the nails are in poor condition, right?
The cuticle cream is more like a solid balm in texture - the little pot may seem small at first but actually a little goes a long way. If you have longish nails it'll be a challenge to collect the balm (it'll get under your nails), but you can always use a q-tip to scoop. I apply lightly to all my fingertips (around and on the nails) before bed, or after taking off nail polish to keep dryness away.
It's a little oily at first but absorbs within minutes, leaving skin feeling soft and moisturised. It also leaves a pleasant and soothing lemon-y scent. It's not like air freshener, but more like old fashioned hard boiled lemon candies :)
I find the old fashioned, farm-like packaging just adorable! But having hand cream in a tub, especially this one which is quite solid and a bit waxy in texture, can be a bit inconvenient to use. But hey the packaging is just too cute!
Again if you have long nails, don't use your fingers to scoop the hand cream out. Just use a spatula/spoon/q-tip instead. The hand cream is also pleasantly scented - if you like very slightly scented creams then this may be not your cup of tea, as it is noticeable, and it does linger after application. It smells sweet, yet a bit sharp at the same time. I think it smells nicer on my hands than in the jar :P
The texture's a bit different to what I'm used to. It's a thick cream, which softens and melts upon being warmed up. It doesn't apply as quickly or as smoothly as other hand creams which are thin and light, and feels a bit waxy and greasy, but it does feel like it's smoothing and softening the skin and creating a protective barrier (must be due to all that sweet almond oil, vitamin E, and beeswax in it).
I would recommend this as a night hand cream, rather than something to use throughout the day as it is a bit thick and waxy in texture, which seems like it works better as an overnight treatment. It's also definitely more suited to rough or dry hands since it's so emollient. It can be used on elbows or feet too. When I use this, I don't need to use the cuticle cream too since it's quite rich already - and also because the scents clash, lol.
I really enjoy the cuticle cream, but the hand creme is probably too rich for my preferences. It's more a cream for very dry or damaged hands.
But overall two very good products if you need some hand pampering!
You can check out the Burt's Bees website here, and of course Priceline and Target tend to stock them too~
Have you tried these Burt's Bees Classics before? Let me know your thoughts :)
Thanks for reading lovelies!
*the product/s featured in this review was provided for review purposes - but opinions expressed are honest, and still 100% my own. For further information, please see my
disclaimer & disclosure policy
*