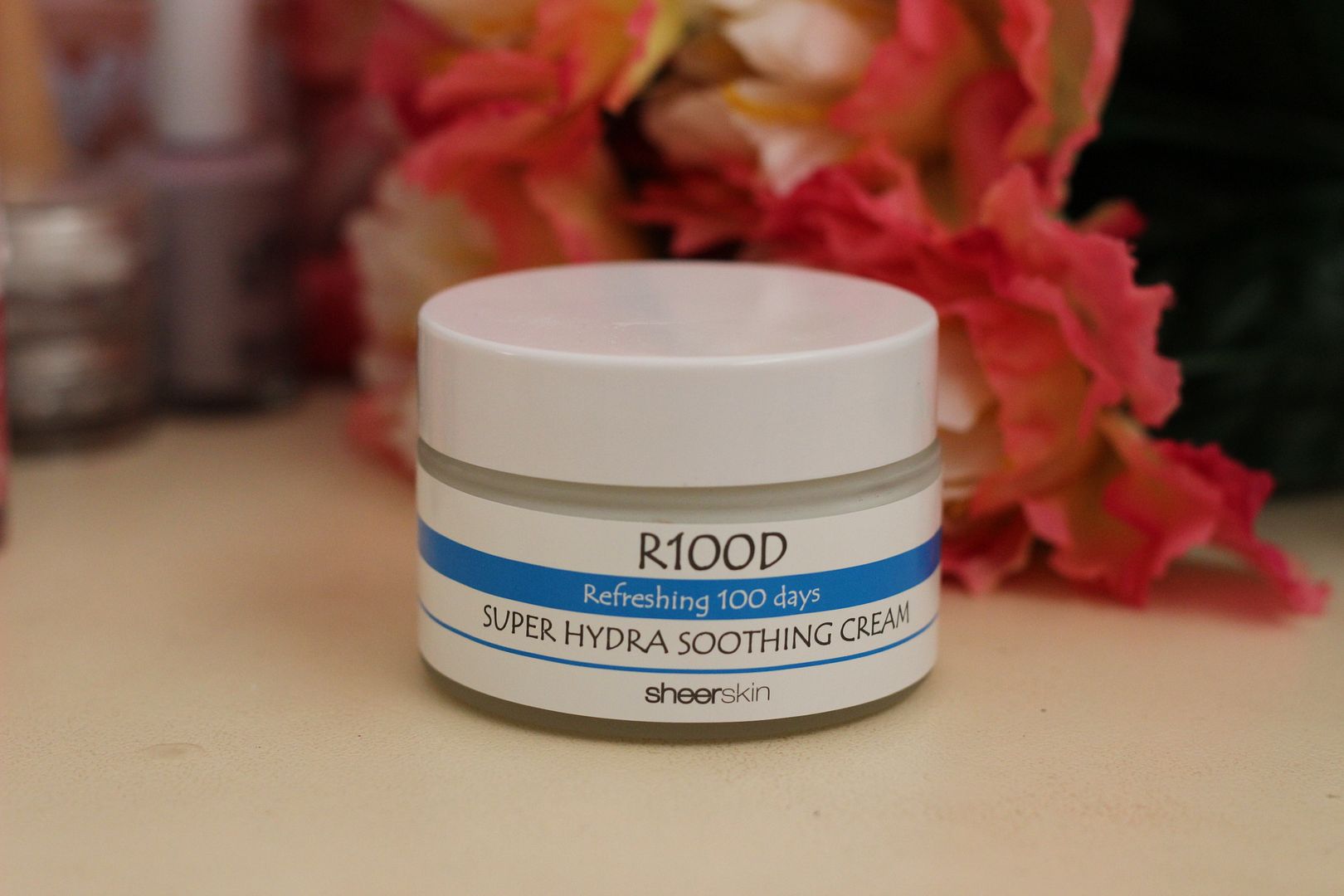 Cosmetic Love have been adding some exciting brands to their website lately, and one of the lesser known ones is a skincare brand called Sheer Skin.
I was sent the Super Hydra Soothing cream to review - perfect for my dry skin type.
The packaging is very clean and simple, with just a simple splash of colour. The moisturising cream is packaged in a thick glass tub, and has a plastic screw top lid.
There isn't a whole lot of English on the packaging, so there isn't much information on the moisturiser. However, based off Cosmetic Love's website, the Super Hydra Soothing Cream is described as an "intensive and long lasting moisture replenishment", with 24 hour hydration, deep hydration for dry skin, and skin protection and soothing from irritation.
One of the main draw cards of this cream is that it contains
Polysaccharide, which works
to form a film on the skin, to protect against dehydration, and preventing moisture from leaving the skin.
That's exactly what I like to look for in my moisturisers - the word 'film' on the skin might sound a little concerning to other people, but for my dry skin I like that it forms something like a barrier to keep the moisture locked in. Too often I've used creams that feel nice and hydrating at first, but then after absorbing leaves my skin feeling as if I never moisturised at all.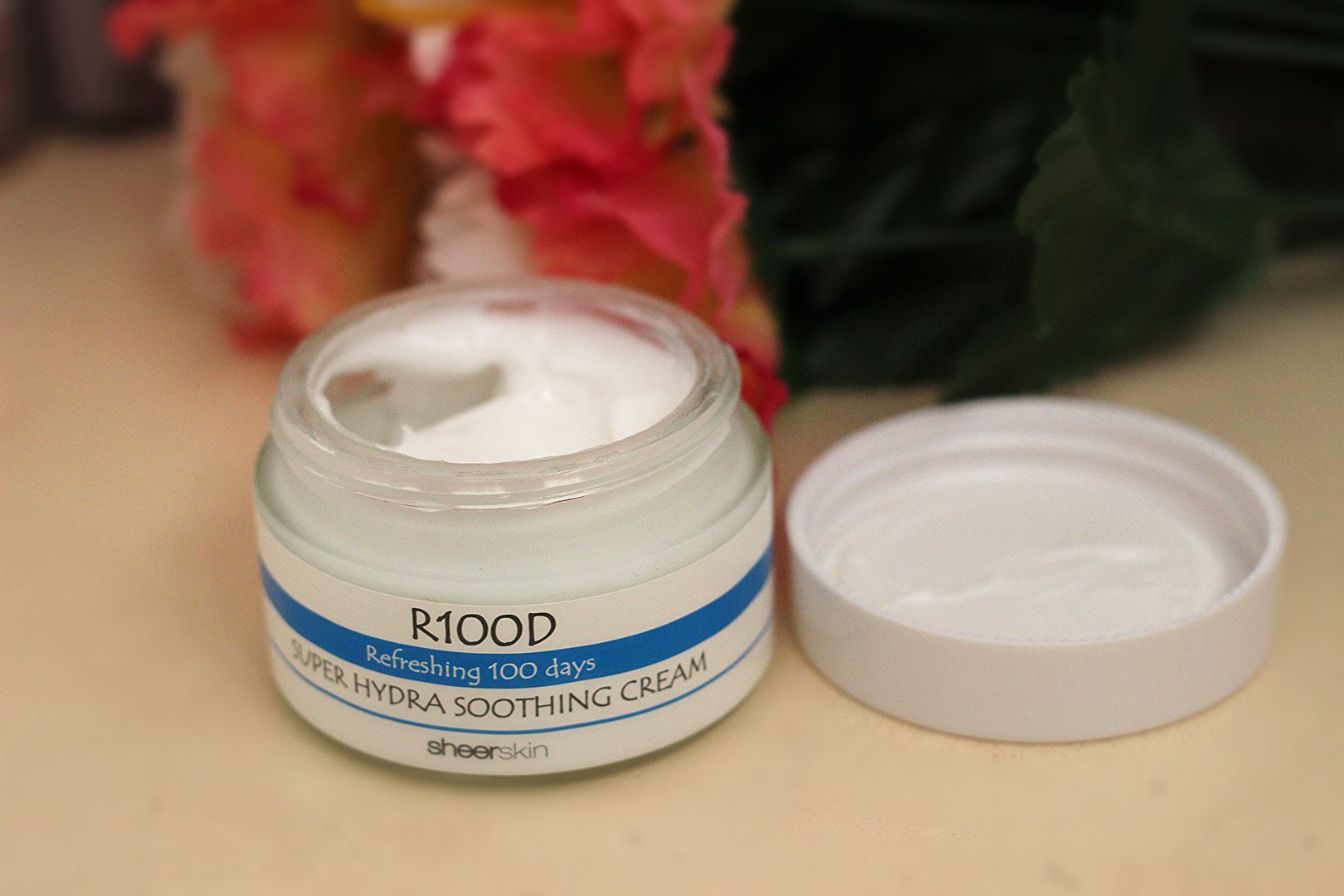 Anyway, despite looking like a very ordinary moisturising cream (I could easily mistake it for a Nivea cream if it were in a blank tub!), I ended up really liking this. The cream looks like any other cream, white in colour, and medium thick in texture. However it's not heavy on the skin at all, despite being very hydrating.
It's very light when you apply it, and it does absorb into the skin. It doesn't leave any greasy 'not absorbed' feeling on the face. It does have a fragrance - a bit like baby powder and a bit floral at the same time. It's not offensive, but it's something to consider for those who prevent fragrance free products.
I don't know about the 24 hour hydration claim (I do wash my face in the morning and at the end of the day after all), but my skin definitely felt nicely hydrated. None of my dry patches appeared when I applied my bb cream, which is probably the best proof of how nice and hydrating this cream is.
I normally use two moisturisers - my Mizon Snail Repair cream which is very light and fast absorbing, and then layer on a creamier moisturiser over that. However with the Super Hyda Cream, I can definitely use it on its own. It's more than hydrating enough.
I would certainly recommend this to dry skin types.
You can grab it off Cosmetic Love here, if you like the sound of this.
Thanks for reading, lovelies!
*the product/s featured in this review was provided for review purposes - but opinions expressed are honest, and still 100% my own. For further information, please see my
disclaimer & disclosure policy
*