Burt's Bees is a brand you need to check out if you like beauty products made from natural ingredients - especially if you also happen to be a bit of a lip product junkie! Earlier this year they launched a whole new range of lip glosses, lip shines, and natural balms - and guess what? It's all 100% natural.
Whether you like brilliant shine, soft glosses, or pigmented colour, you'll be able to find something to like in the new range. I know I did.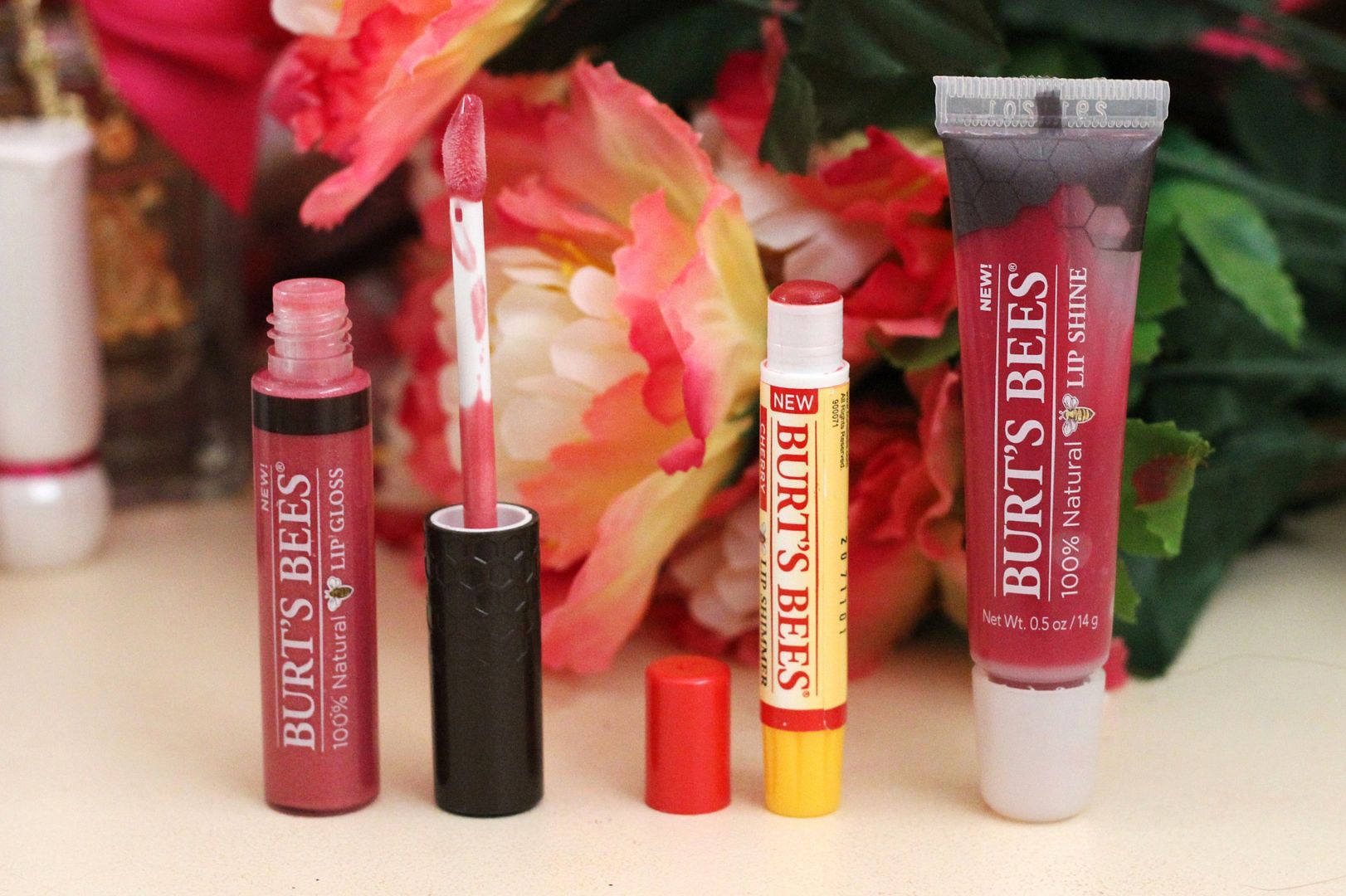 Lip gloss, Lip Shimmer, and Lip Shine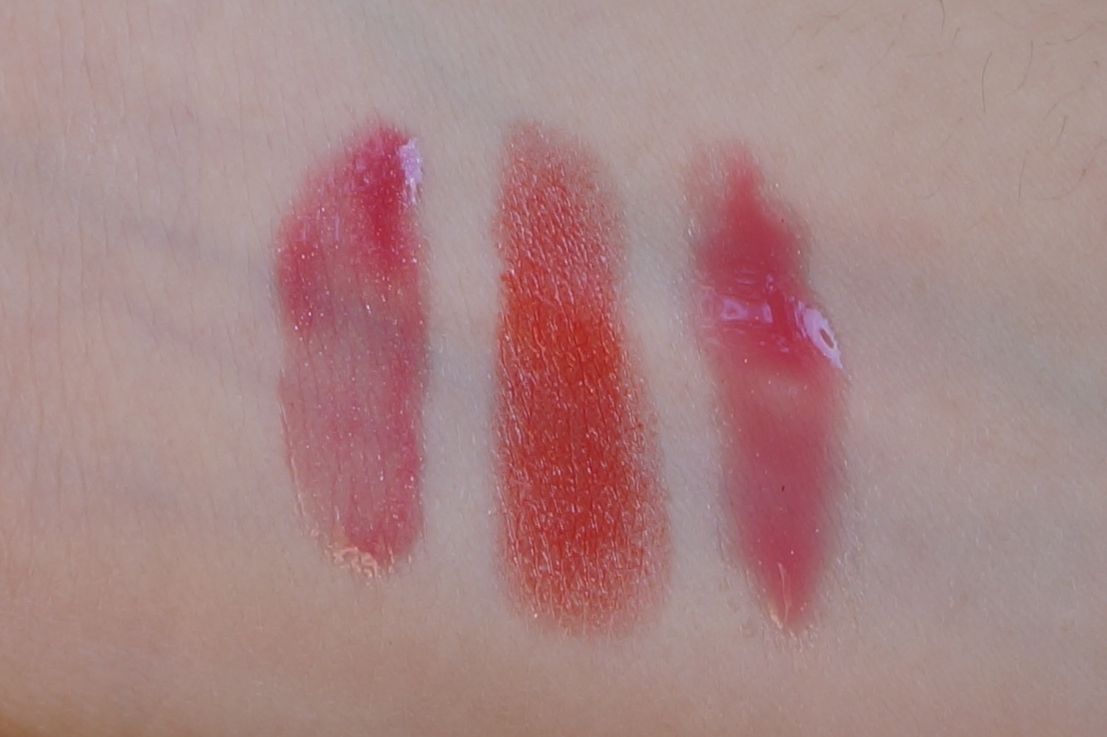 Lip Gloss in Spring Splendour, Lip Shimmer in Cherry Cerise, Lip Shine in Flutter
The arm swatches I've provided above make the gloss and shine look pigmented, but when applied on my somewhat darker pigmented lips, they come off quite sheer and natural.
Those with paler lips may find them more pigmentation
when applied.
This lip gloss is perfect for those who like a natural slick of colour and shine on their lips. I didn't find it to be overly pigmented (probably due to my natural darker lip colour), but it does give a nice shiny gloss to the lips. These pearlised glosses are formulated with nourishing things like Beeswax and other natural oils.
The packaging's a bit of a miss for me, as
the doe foot applicator doesn't pick up much gloss at once, so I have to dip a few times to evenly coat my lips. However I adore the shiny gloss the formula provides. The formula has teeny shimmers in it, but the effect is still quite natural. I also love how there's no sensation of stickiness at all - it feels very lightweight and hydrating on the lips.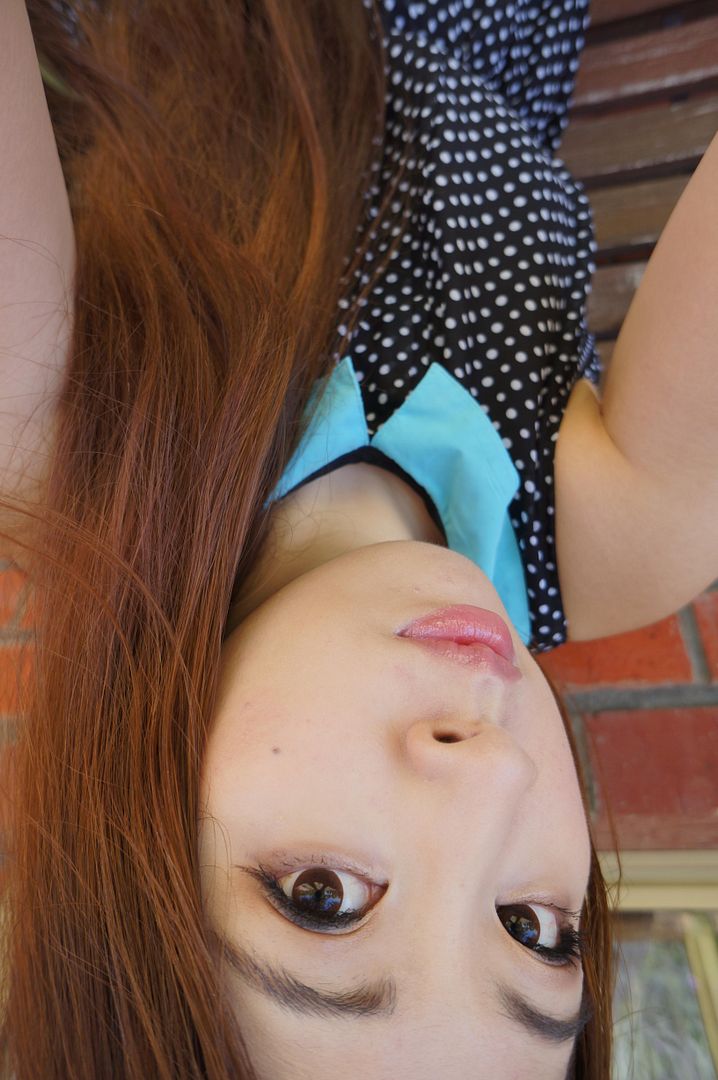 Wearing one light layer of Spring Splendour
Boasting an ingredients list of shea butter, bees wax, sunflower oil, Vitamin E, and coconut oil, these lip shimmers are just luscious!
I love a good hydrating lipstick, but these lip shimmers go one better, being a lip balm and a lip colour in one.
These shimmers have an appealing peppermint scent - I quite like it. But I must say the minty freshness of the lip shimmer doesn't end at scent - upon application it causes a tingling sensation, something I'd liken to the effect of a plumping lipstick. I didn't notice any plumping effect though. This tingling sensation may be a deal breaker for some, but I got used to, and even began to enjoy it.
The pigmentation is really great for a lip balm too - not quite opaque, but still vibrant on the lips. However the lasting power can't be compared to a lipstick - I'd say the lasting power is 1-2 hours before a mini touch up is required. However, my lips remained smooth and hydrated all the way.
Just one word of caution - once twisted up, the bullet won't twist back into its casing, so do make sure to only twist up a little at a time, to avoid mushing it up.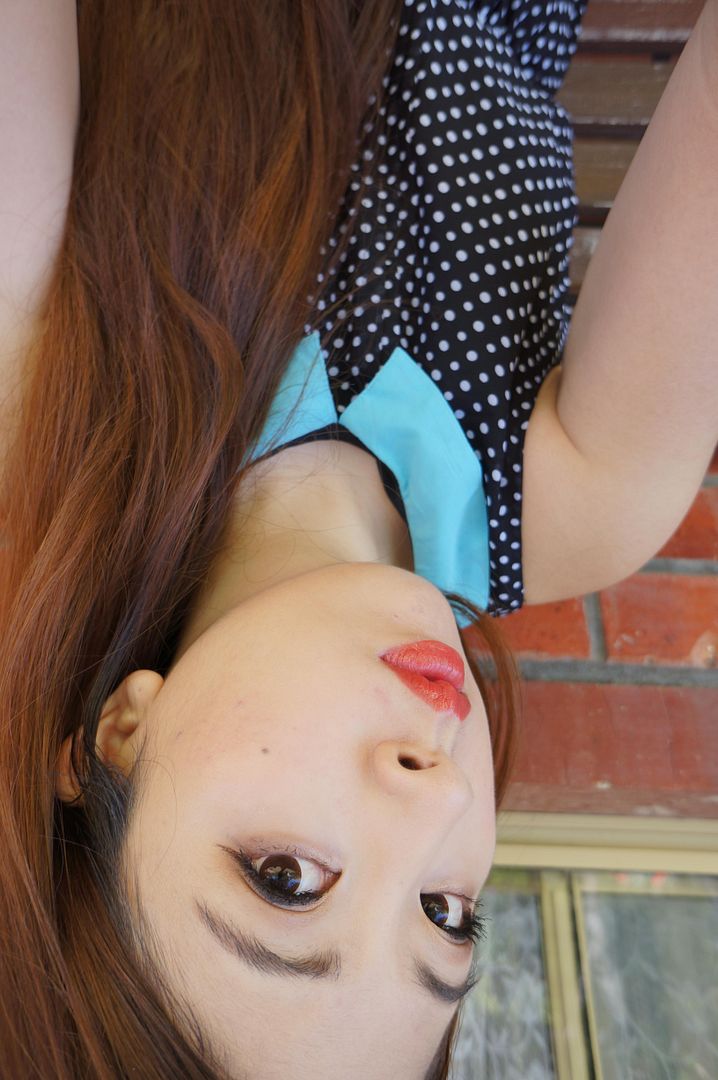 Wearing one some-what generous coat of Cherry Cerise
Burt's Bees Lip Shine in Flutter ($14.95)
Most probably my fave of the bunch - the lip shines are fab for a wet look shine on the lips - but without the dreaded, goopy stickiness! These provide the lips with sheer colour, great shine, and moisturise at the same time with Apricot Wax and Sunflower Oil.
It's perfect for days you don't want to do lip makeup, but still need a bit of oomph when you leave the house.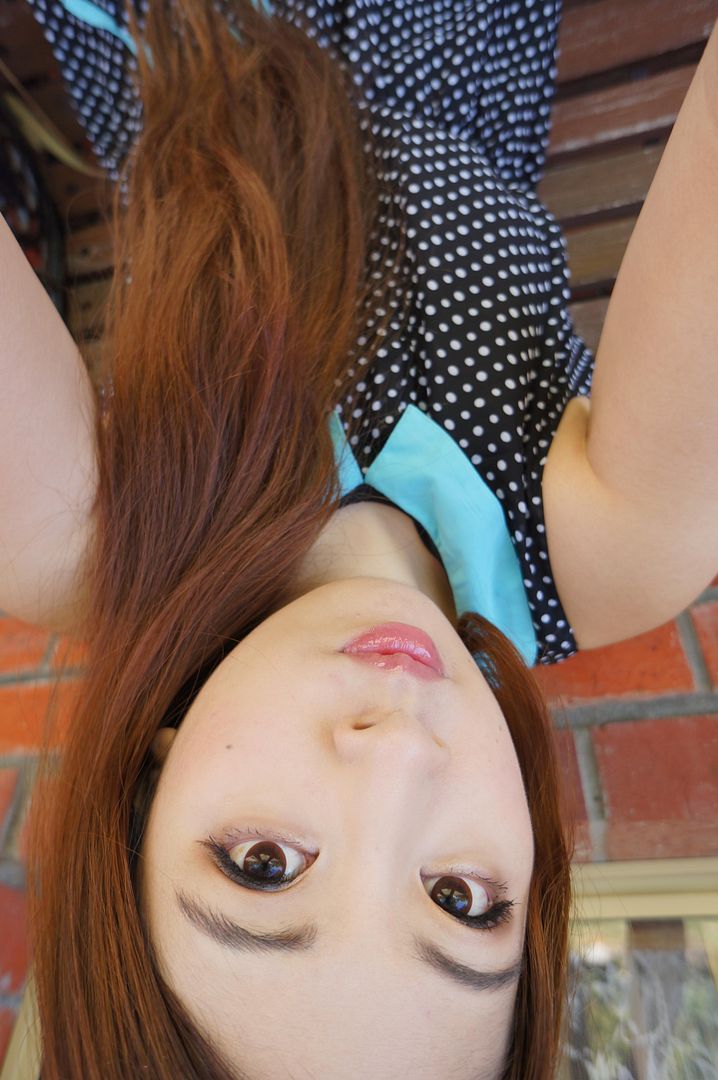 Overall I'm pretty impressed by the new Burt's Bees lip range. I love that the products are natural, and I think the price points are really reasonable too - not just because of the natural ingredients, but also the fact that the glosses and shines are a pleasure to wear - definitely no goopy stickiness in sight!
Has anyone tried Burt's Bees before, and if so do you have any recs for me? I'd love to check out more of their products ^_^
Thanks for reading lovelies~
*the product/s featured in this review was provided for review purposes - but opinions expressed are honest, and still 100% my own. For further information, please see my
disclaimer & disclosure policy
*