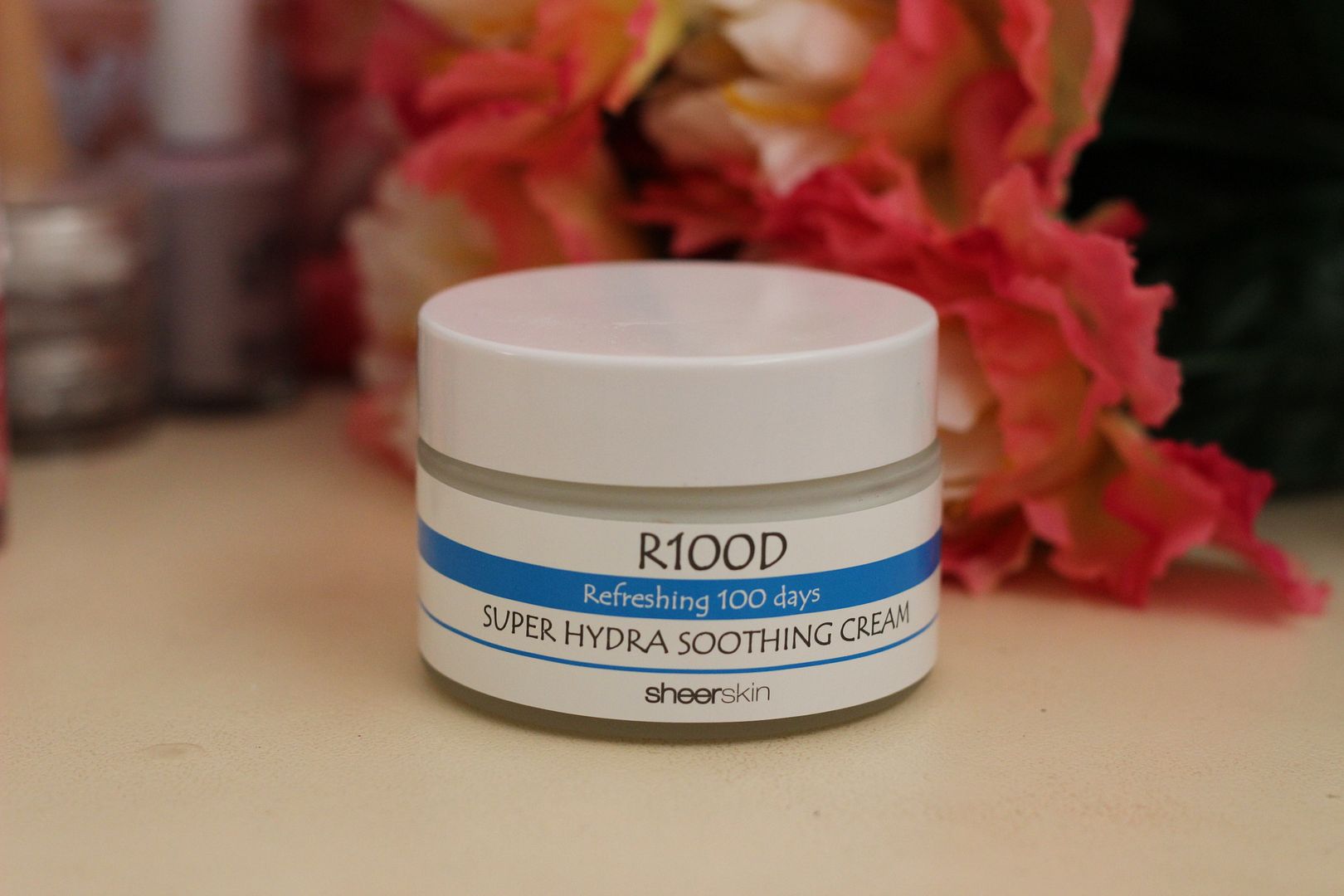 Cosmetic Love have been adding some exciting brands to their website lately, and one of the lesser known ones is a skincare brand called Sheer Skin. 
I was sent the Super Hydra Soothing cream to review - perfect for my dry skin type. 
The packaging is very clean and simple, with just a simple splash of colour. The moisturising cream is packaged in a thick glass tub, and has a plastic screw top lid.