Hi loves - welcome to my October/November Wishlist!
This month I'm finding myself lusting after a lot of different things, so I thought I'd do a wishlist so I can keep track. I'm definitely hoping to get at least one of the things featured on this list by the end of the month! But I'd be over the moon if I could get everything (fat chance, but a gal can dream!)
First up is one of Benefit's new limited edition Holiday Sets. The only Benefit I've tried is the They're Real mascara
(Benefit's sooo expensive here), but the holiday sets are reasonably priced, so I'm definitely hoping to get one. I'm currently torn between the
Groovy kind-a love
set, and the
Little love potions
set, but I've settled on
Groovy
,
which has more products I'm interested in.
It's retailing at a quite reasonable AUD69 (with a retail value of $110).
Going from higher end to lower end, another makeup item I'm currently stalking, is the newly released Models Prefer Sweet Shadows tin.
It looks like a chocolate box, how can I not want it! I've heard a few comments that the palette might've been 'inspired' by Too Faced palettes - what do you think?
I just want it because the colours are so pretty and girlish - very much colours I like to wear. And it's a very reasonable price of $15.
I actually purchased this palette about a day after the Etude And Rose Collection was released. Unfortunately more than 40 days later it never arrived, so I had to get a refund T_T
I don't know whether it was never sent, delivered to the wrong address, or nicked, but I'm disappointed it never came. I used the refunded money to buy a few things from the new XOXO Minnie Collection instead! That cheered me up, lol.
You won't believe this, but I think I might finally be growing up. There's no stronger indication then the fact I've been obsessed with finding a signature fragrance these past few weeks.
I recently purchased Juicy Couture's Viva La Juicy, my very first perfume, and am just loving how grown up I feel when I spritz it on. However, I've also got my laser beam eyes focused on one other perfume I'm dying to add to my dressing table.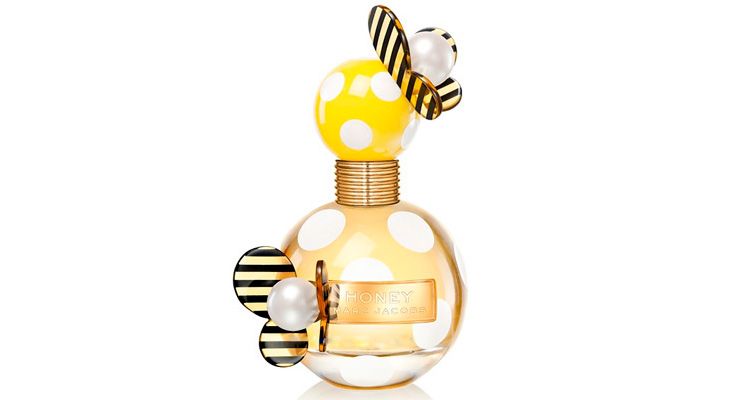 I actually want all the Marc Jacob perfumes (particularly Daisy and Lola), but after some research I decided my money will go towards Honey next. I'm hoping for a sale or gift with purchase promo sometime soon...
And the last of my beauty wish list items is the MUK stick curler. It's been on my wish list a few months already, but before I can fork out the 90+ dollars for it, my paypal account always ends up in dire straights, so I always push the purchase back.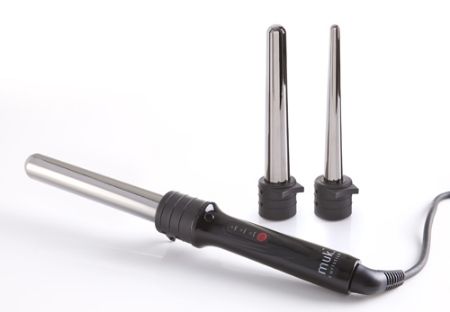 Moving along to my fashion wants, and another obsession that's been haunting me is the want for a macaron necklace! Every one I've found is a little pricey for my taste, since they're usually hand-made.
I spied this one on etsy - it's sooo pretty!
It kind of makes me hungry too, lol.
Squeee! I *love* this dress! I happened across a dress store called Bonne Chance Collections and just fell in love with the entire shop.
There are no better words then Cute or Pretty to describe the dresses.
I love the 'sepia' colour, and the mockingbird print /sigh/ it's too pretty. At nearly $50 it is more than I'd like to pay, but it's not a dress I'd be able to find here...
This bunny dress is my second favourite! I just adore the blue colour with splashes of pinky-red! I feel like I need to have this in my life too :)
And last, but not least, I'm obsessing over this leopard onesie! You know I love my leopard prints, haha. It looks so comfy too.
So this is my wishlist for nowt - I doubt I'd be able to get everything here, but I can dream, can't I?
What's topping your wishlist at the moment?