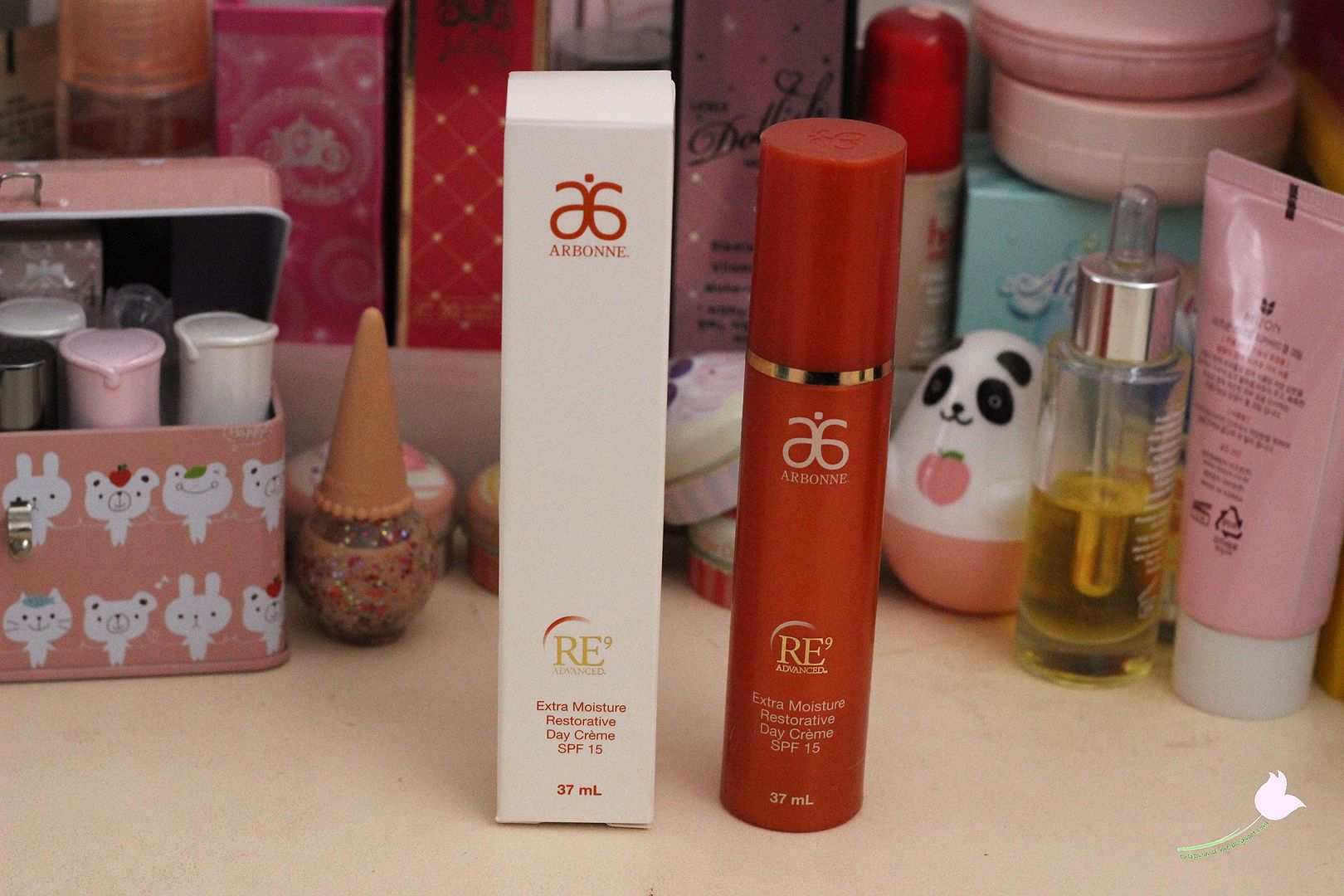 Back with another Arbonne review for you girls - but this time it's a skincare item rather than a makeup item like last time (lipstick, blusher, and lip polish review here).
The Extra Moisture Restoratative Day Creme is especially formulated for drier and dehydrated skin types, and is part of a botanically based skincare range.
It's described as a "ultra-hydrating créme" and "features high concentrations of moisture enhancing ingredients that support collagen, and protect and restore skin's youthful appearance."
I've heard that collagen is important for maintaining skin elasticity and silkiness, so that's one of the reasons I was
particularly interested in trying this out~
The packaging is quite nice - a great tomato orange colour that manages to look expensive and classy at the same time. And instead of coming in a jar/tub packaging, it's got a pump, which I find very convenient to use.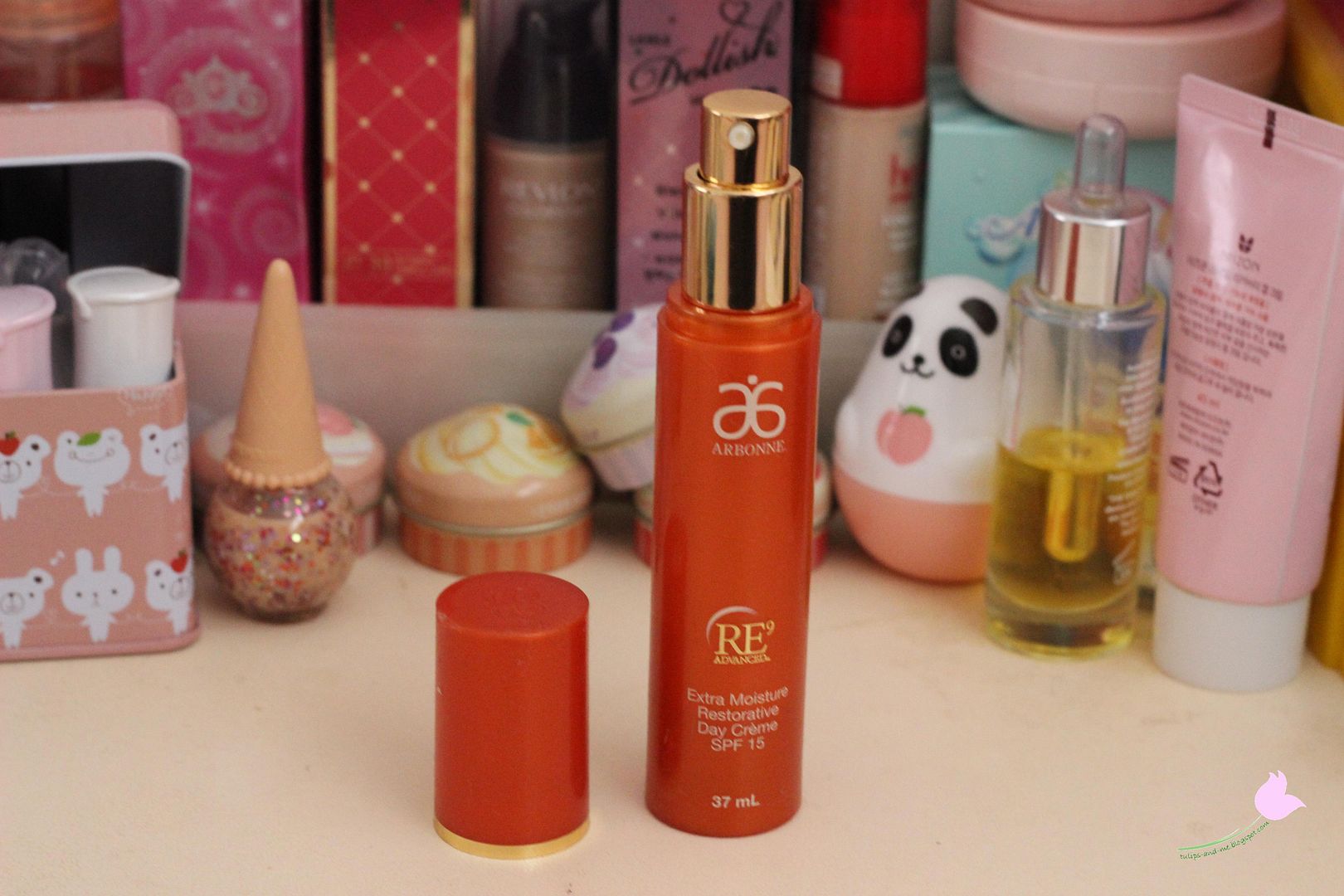 The Restorative Créme makes the following claims
Botanically based

Allergy tested

Dermatologist tested

Clinically proven

Formulated without gluten

Formulated without parabens or formaldehyde-donating preservatives

Vegan formula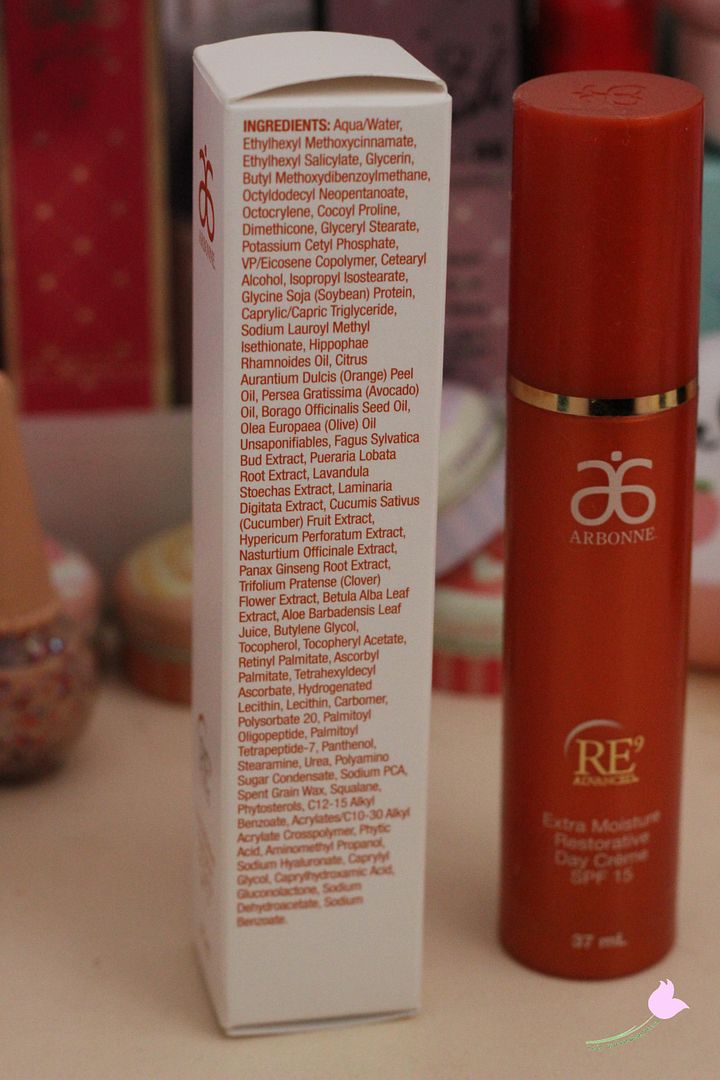 Key ingredients include algae extract, Kudzu root extract, and peptides, which all claim to have certain beauty benefits ranging from firming skin, to fighting wrinkles, and promoting smooth skin~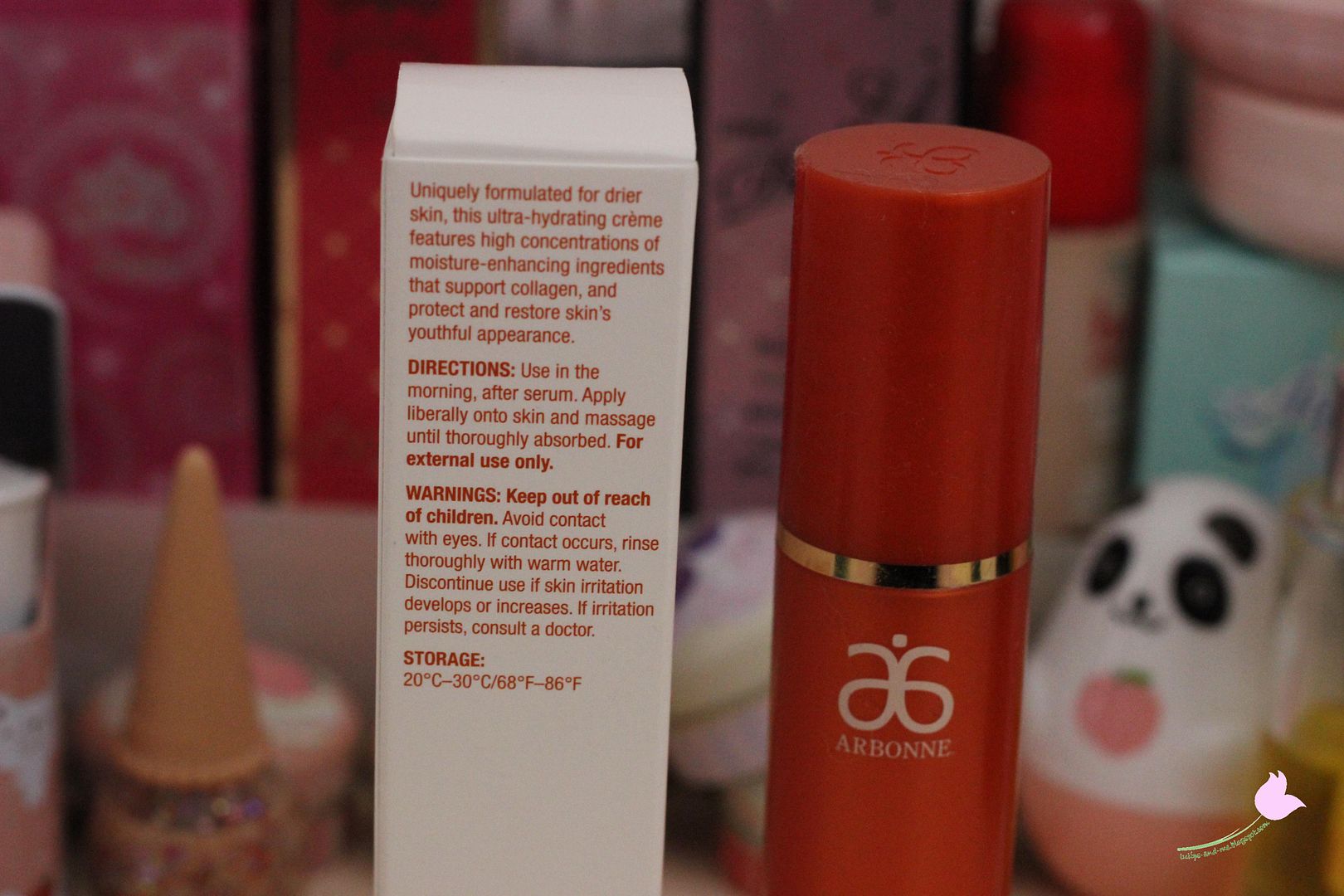 I personally found the créme to feel gentle on my skin - it didn't break me out or feel uncomfortable or heavy at all.
As for the ultra-hydrating claims, the créme was lighter and thinner than I expected, but it definitely hydrated my dry-normal skin. It's kind of a pale yellow in colour, that applies mostly colourless. By mostly colourless, I mean that it needs to be applied thoroughly, as it could leave a white-ish cast if not properly blended. It does absorb quickly though.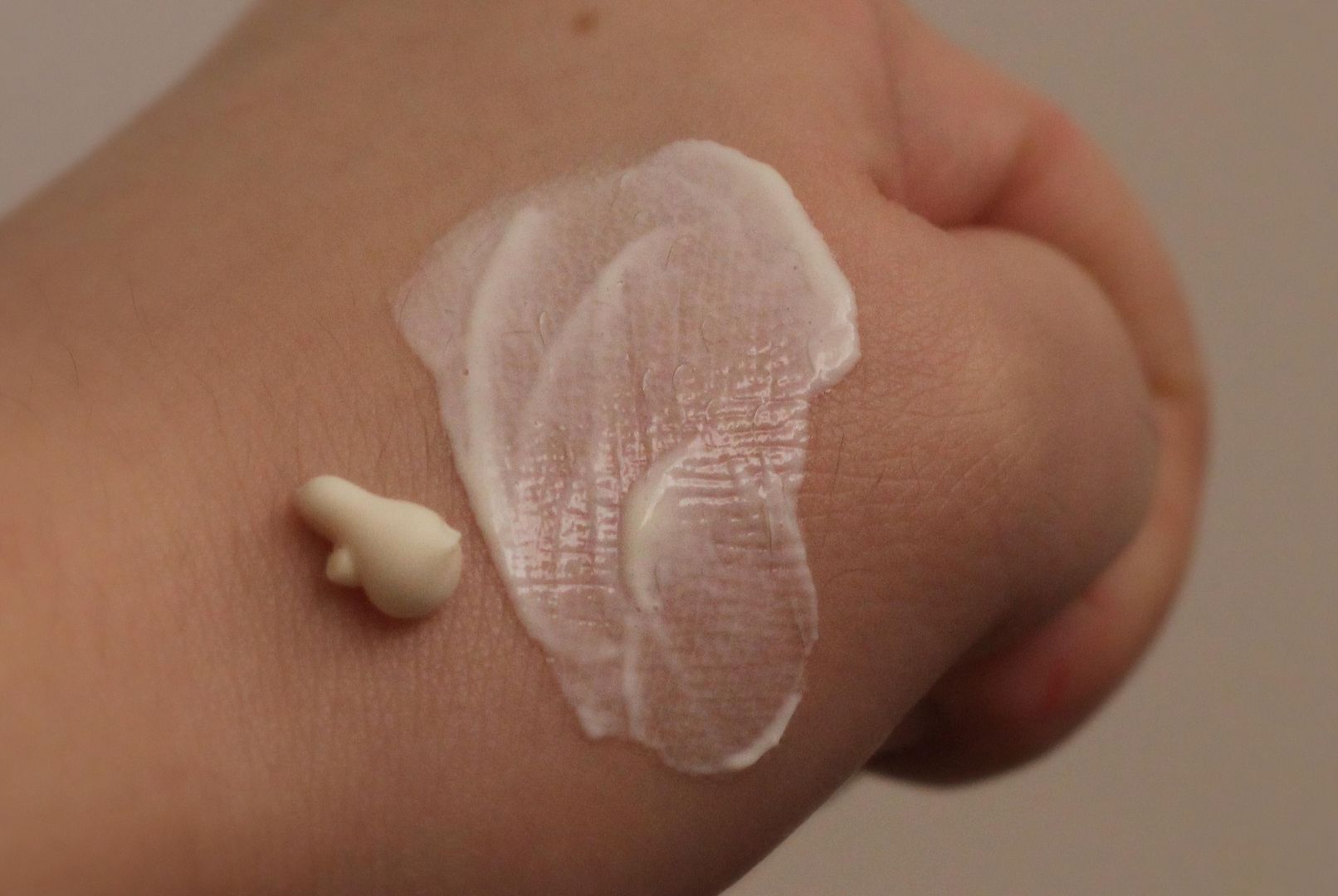 It wouldn't call it 'ultra' hydrating, but it was certainly hydrating enough to moisturise my dry patches, and it didn't make my bb cream cake or cling to dryer areas.
My skin also didn't feel tight or dry, and stayed moisturised throughout the day.
Scent-wise, I'm not sure how to describe the fragrance. It's not particularly strong, but there is somewhat of a scent. Don't laugh at me, but all I can describe it as, is kind of like vegetable juice? Lol, that's probably not what it really smells like, but that's all I can describe it as. Anyway, the scent doesn't linger on the skin after application!
The Restorative Day Créme retails for $71 (bit of a kicker for those on a budget!), and is part of an entire skincare range. If you like the sound of this hydrating day créme that's botanically based, and formulated to support collagen, definitely check out the Arbonne website, or facebook page for more info!
Thanks for reading lovelies!
Does anyone use skincare specifically for supporting collagen? Has anyone tried those drinks that claim to have 1000mg of collagen in them? I'm curious about those since I see them at my Asian grocery store all the time lol.
Also, I've announced the winner of my Etude House Giveaway here if you haven't seen it yet.
*the product/s featured in this review was provided for review purposes - but opinions expressed are honest, and still 100% my own. For further information, please see my
disclaimer & disclosure policy
*