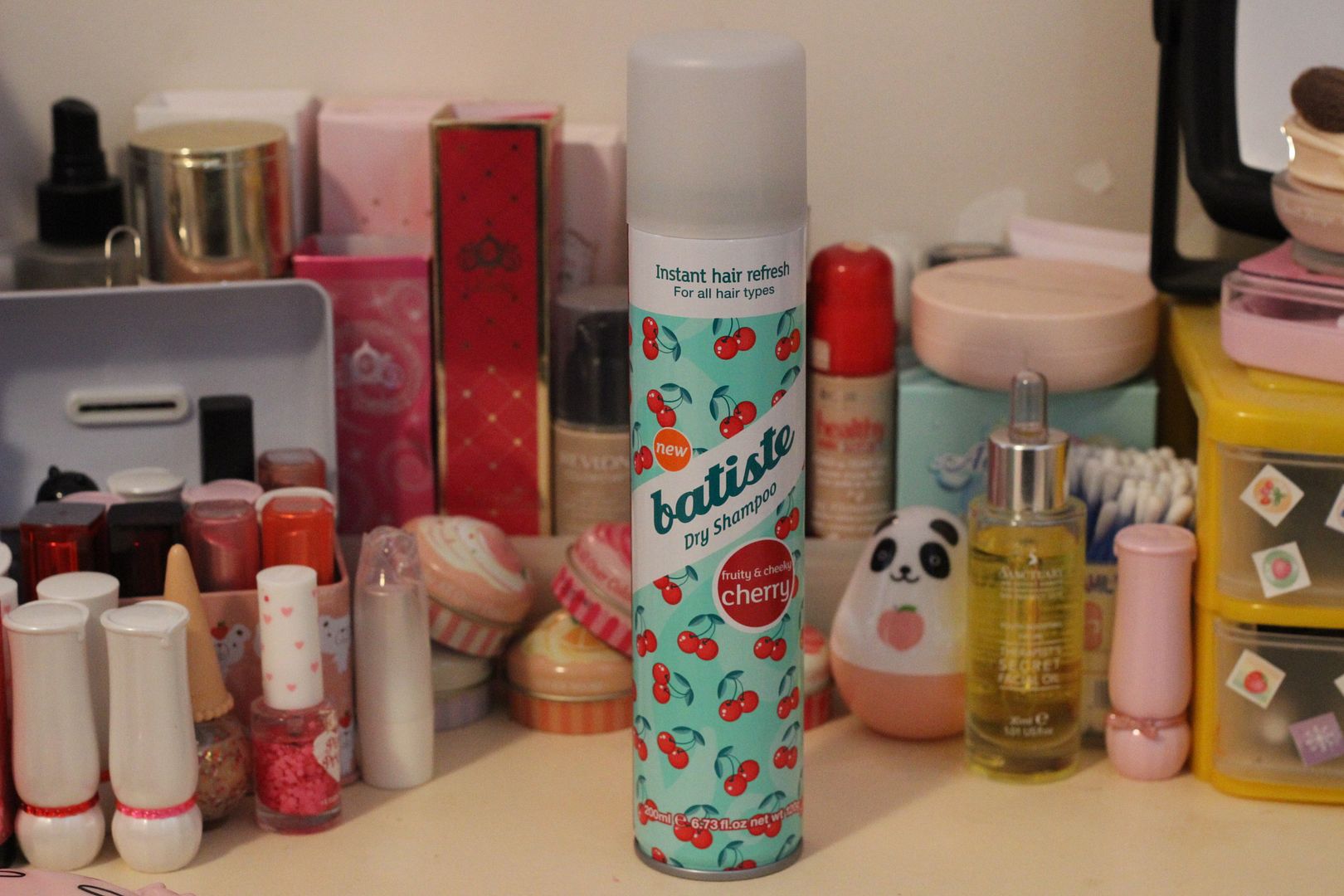 Hey gals! Today I want to introduce you to Batiste's new Cherry scented dry shampoo - a virtual lifesaver for me this winter. Why? I normally wash my super long hair every 2 days, lest it becomes icky and greasy at the roots - however I'm finding it incredibly challenging this Winter season, because I just feel too cold! With this Cherry dry shampoo I can at least refresh my roots, for that one extra day of reprieve from shivering through a hair wash.
Batiste already has a few different dry shampoos suited to a variety of needs, and the Cherry one is their latest offering - the sweet packaging is retro inspired, and I just love that shade of blue! Actually I own a dress that is almost identical to this packaging! See?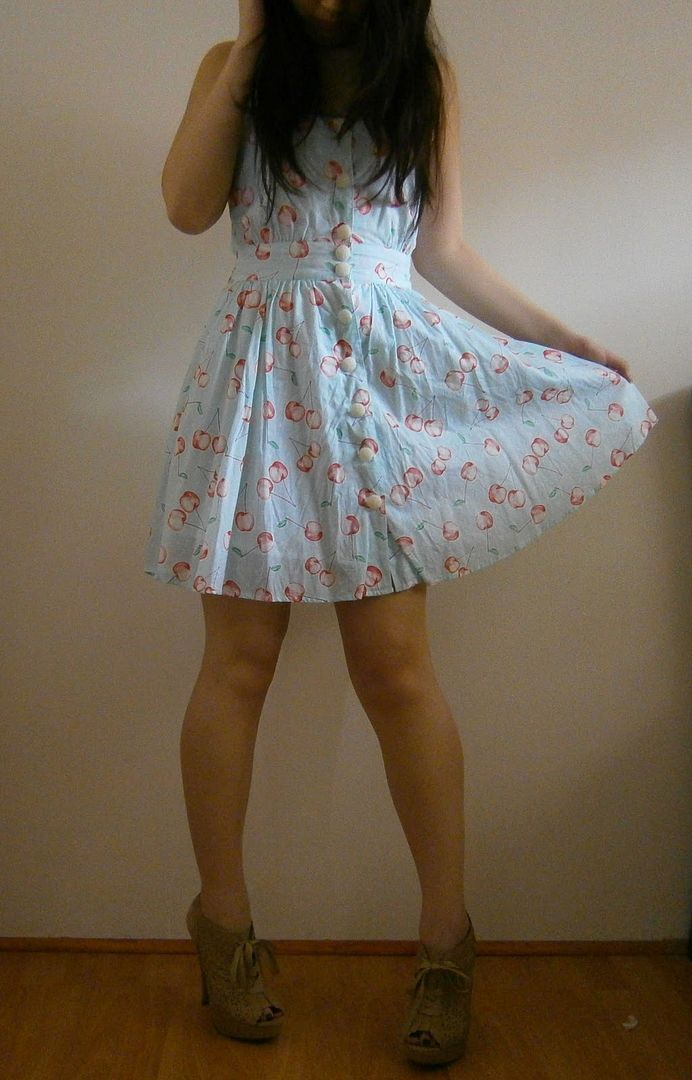 Anyway, Cherry is "for anyone that loves their look sweet, smooth, and full of luscious retro flavour." (that kind of sounds like me, right?)
The scent does have that sweet cherry scent, but it's not overpowering, and doesn't linger so it shouldn't interfere or clash with any other scents you might want to wear. When you spray it, it will turn your scalp white, so do make sure to thoroughly massage through, so you don't end up leaving the house with white hair - you want to look fresh and gorgeous, not prematurely ageing! :)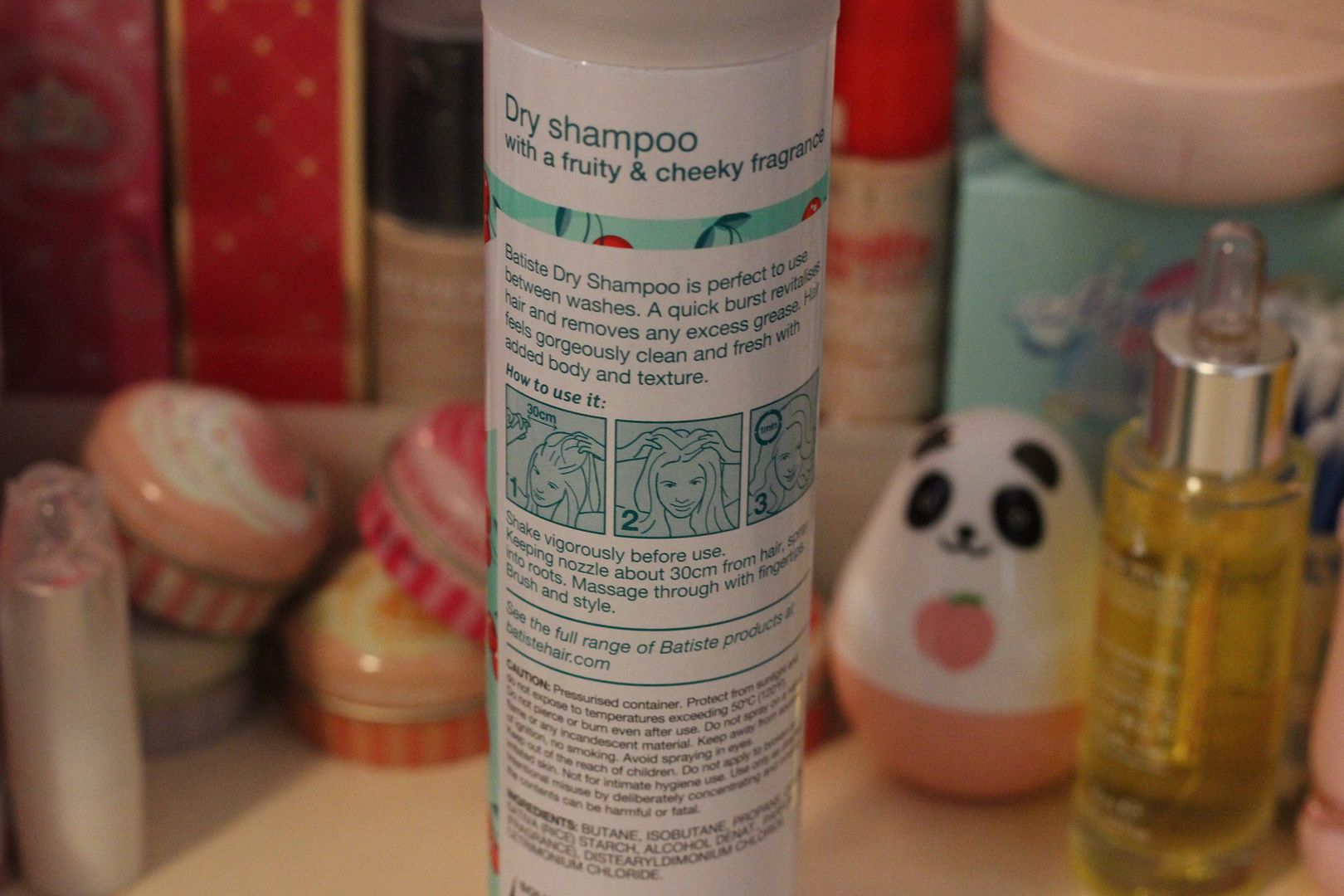 I definitely noticed the dry shampoo refreshing my roots so that it was less greasy, and it even softened the strands a bit, as well as added some much needed volume. What I liked most about Cherry is that it made my scalp feel - and look - so much cleaner!
Cherry is available in a whopping huge 200ml can that'll look super adorable on your dresser or bathroom shelf, or a 50ml handbag sized can - which is perfect for taking on the go (I actually want to buy the smaller version, because I think it will be so convenient!).
Do check out the Batiste website for more info, or to check out the other dry shampoos they have~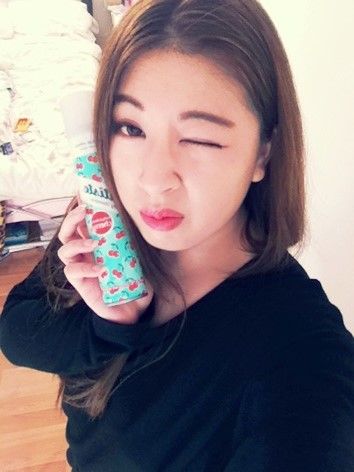 Awkward pose time 0.o
And before I let you go, to celebrate the new release of Cherry, Batiste has teamed up with Market HQ with a facebook competition where two lucky winners (please let one of them be me!) will win a $1000 wardrobe! All you have to do is jump onto the Batiste facebook page, style a gorgeous outfit (from the selection offered) to impress the judges, and submit your entry for a chance to win~
Here's my submission - instead of retro cute, I went for something a bit more edgier, but with still a hint of girlie sweetness.
Just a note, this comp is only open to Australian residents (sorry to my lovely international readers!). Good luck to all those who enter! Comp ends August 27th~
Thanks for reading lovelies!
Do you have a dry shampoo in your handbag?
*the product/s featured in this review was provided for review purposes - but opinions expressed are honest, and still 100% my own. For further information, please see my
disclaimer & disclosure policy
*