Hi beauties, hope you enjoyed your weekend!
Today's post is a bb cream review - but instead of my beloved Korean bb creams, I decided to check out a Western bb cream for once. Face of Australia is one of my favourite local brands for makeup (love their eye liners, lippies, and illuminators!), so I was really curious about their bb cream when it was first released a few months ago.
...I hate to say it, but I didn't end up liking this very much T_T I'm sorry FOA - I still love you though, and I remain your loyal customer!
I swatched this in-store and I thought the consistency (which was thick but spreadable) was just like some of the Korean bb creams I have, so I snapped it up to try. It retails for only $9!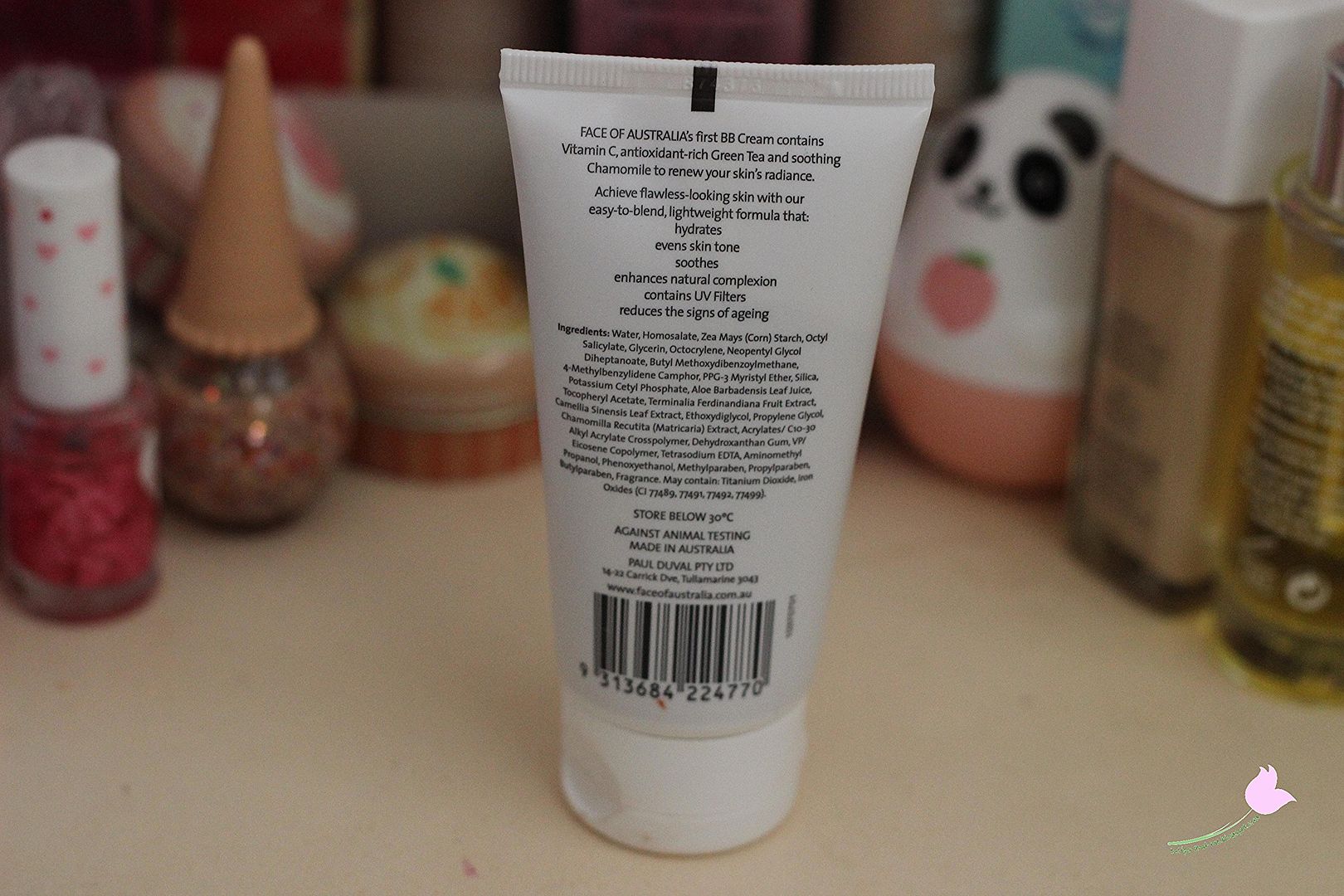 Description and Ingredients - click to enlarge
The FOA BB Cream 6 in 1 contains ingredients such as Vitamin C, Green Tea, and Chamomile, and it promises an easy to blend formula that will create a flawless skin finish. It's available in two shades - Light/Medium and Medium/Dark.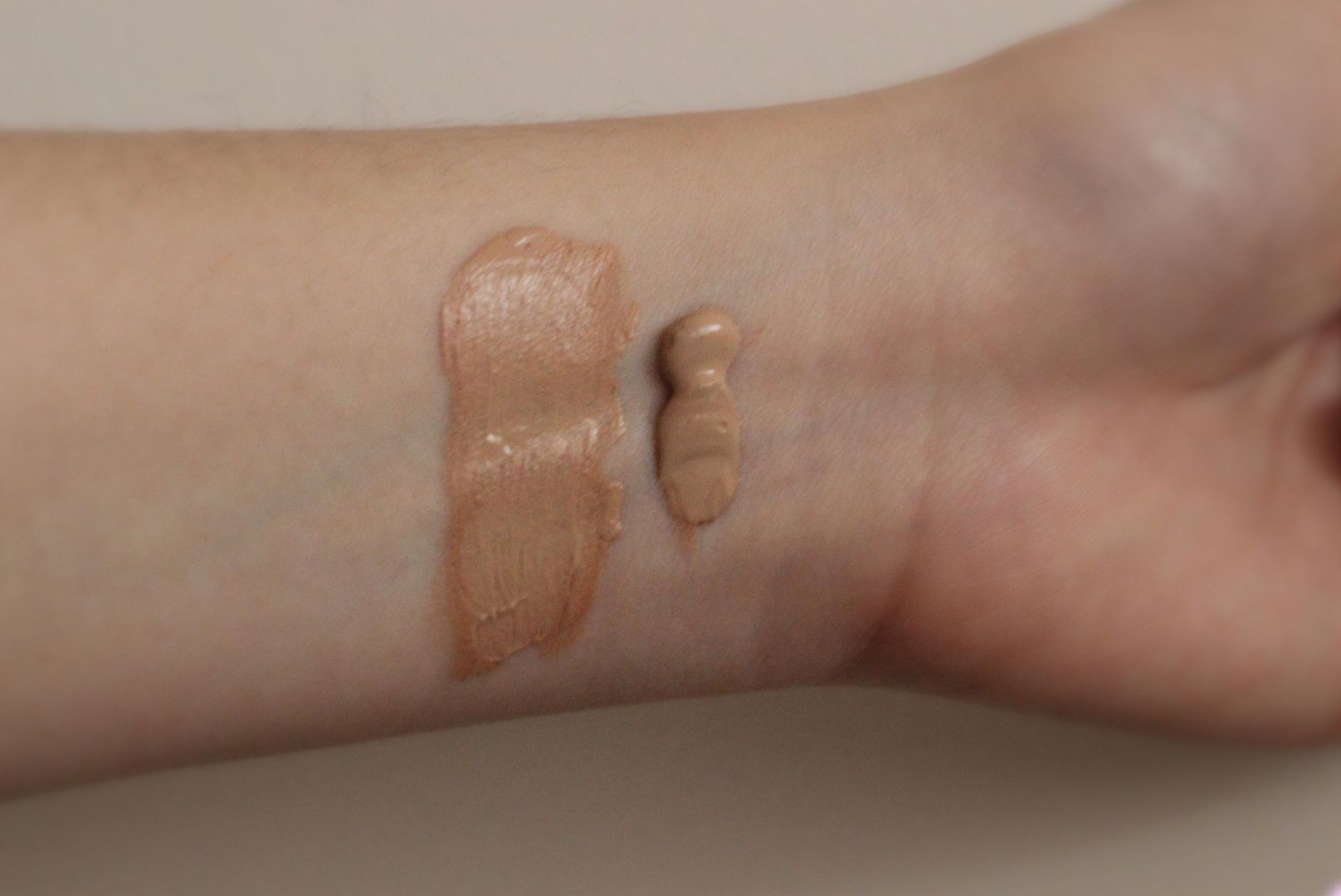 Swatch of Light/Medium
CONSISTENCY/TEXTURE: Squeezed out of the bottle, the texture looks pretty similar to some Korean bb creams - thick, but easily spreadable.
When applied to the face, the cream thins out a lot - it's very blendable and smooths onto the skin very nicely. The colour is not a perfect match - it's a little too dark on my complexion, however it's not terribly noticeable.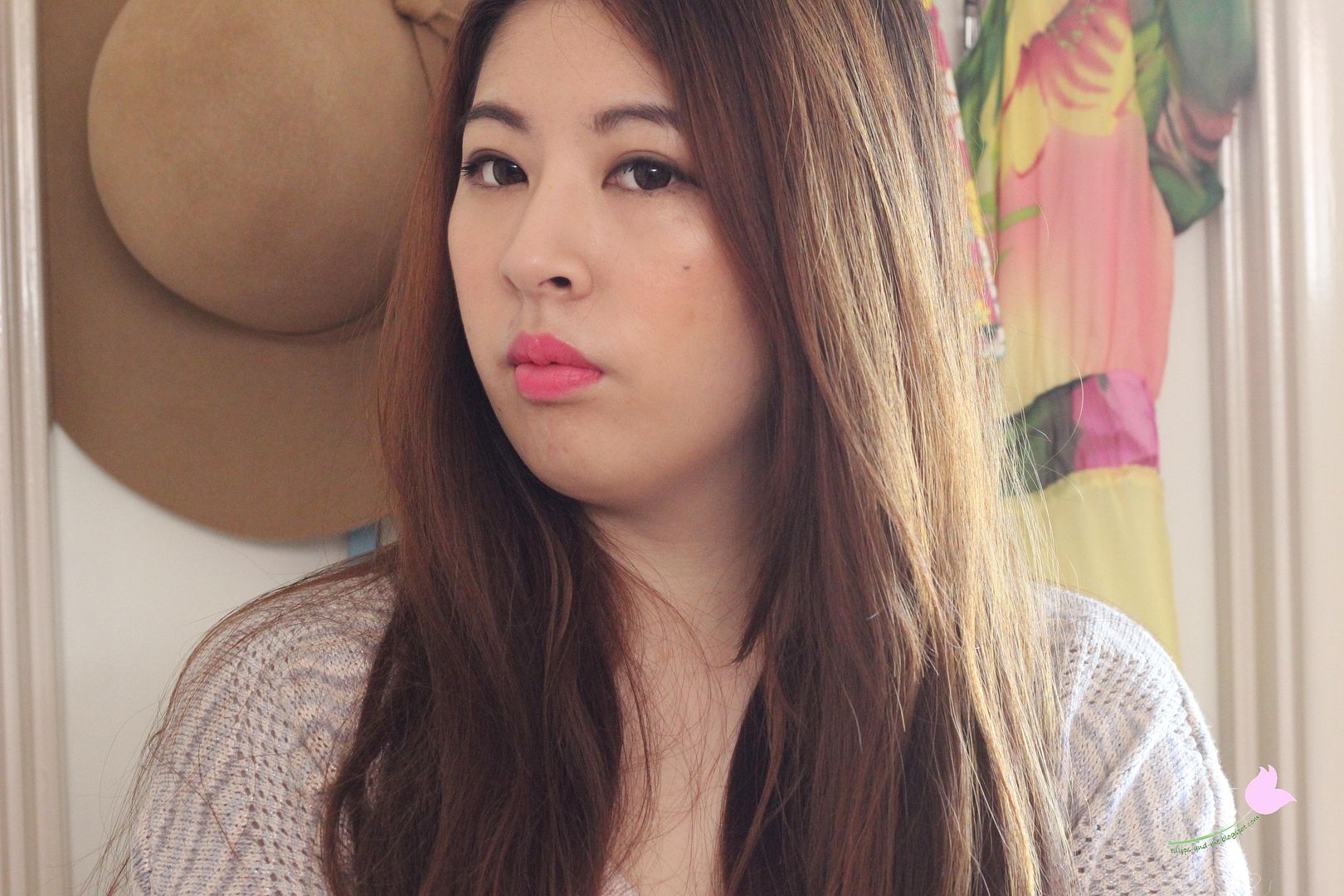 1 layer on the face, plus a little more patted onto imperfections/problem areas
It has a natural and semi-dewy finish on me.
COVERAGE: This was one of the major let-downs for me. Coverage is probably my main concern when looking at bb creams, and the coverage this bb cream gives me I would liken to a tinted moisturiser - which is barely any coverage.
It didn't
cover or minimise my acne scars/blemishes, it didn't even out the pigmentation on my face, and it didn't cover the redness around my nose.
On the upside it did even out my general skin tone and make my complexion look 'healthier' overall, and I thought it did dull the redness on my cheeks a bit so it seemed more like a natural flush.
The following photo was taken several weeks ago, when I was getting some random breakouts around my mouth and chin T_T
Notice it looks quite natural on the skin, however it does little to conceal blemishes
I definitely wouldn't recommend this to us beauties who have a bit more imperfections/pigmentation/redness to cover.
SCENT: The second problem for me. I'm usually quite easygoing when it comes to fragranced makeup, but I really, really found this scent hard to take.
The scent is kind of hard for me to identify - it's a somewhat strange mix between botanical and those sugary cola flavoured gummies! The scent lingers, even after application, and truthfully I did end up getting a headache after wearing this a few hours.
Unfortunately this bb cream is a miss for me. I personally would not recommend it. But do take some time to have a smell of it, and swatch it if you happen to see a FOA stand, your experience might differ to mine after all~
You can find this bb cream retailing for $9 at FOA stands at Priceline, Big W, and Kmart.
As for me, I'm sticking firmly to my Korean bb creams *clutches her bb cream collection possessively*
Have you been able to compare Western and Korean bb creams? Your thoughts?

Don't forget to check out my Etude House giveaway, sponsored by Cosmetic Love here, for your chance to win a super cute Sweet Recipe Cookie Pact~!