Hi lovelies! Although it's currently Winter down under, the chilly weather is no excuse to slack off on skincare routine. My skincare routine is relatively simple (thankfully), and due to my dry normal skin type, one item that I absolutely never skip is a few drops of an essential oil.
My current favourite is Rosehip Oil, which usually comes in bottle with a drip dispenser, but today I'm going to show you something new and different - a rosehip oil roll on!
The roll on design, with it's massaging roller ball is hygienic, great for targeting specific areas (such as fine lines or dry patches), and its compact size means it's perfect for taking on the go.
I've seen these designs for under eye gels, but never one with essential oils before - quite nifty! This roll on is produced by an Australian, family run company, Rosehip Plus, and the rosehip oil is 100% pure and natural.
Don't know what Rosehip oil does? Well...
it helps reduce the appearance of scars and stretch marks

maintains skin hydration and softness

improves appearance of dry and sensitive skin

minimises the appearance of fine lines and wrinkles

promotes skin elasticity and texture.
I've been using Rosehip oil for about 2-3 months now, and while I can't say that it's had a significant impact on my acne scarring (which is several years old anyway), I do love it for eliminating my dry patches, and improving my skin hydration, softness, and smoothness.
The roll on contains 15ml of rosehip oil, and is about the size of a mascara tube. The tube is plastic, but the roller ball is metal which feels nice and cooling on the skin - and especially on tired or puffy under eyes!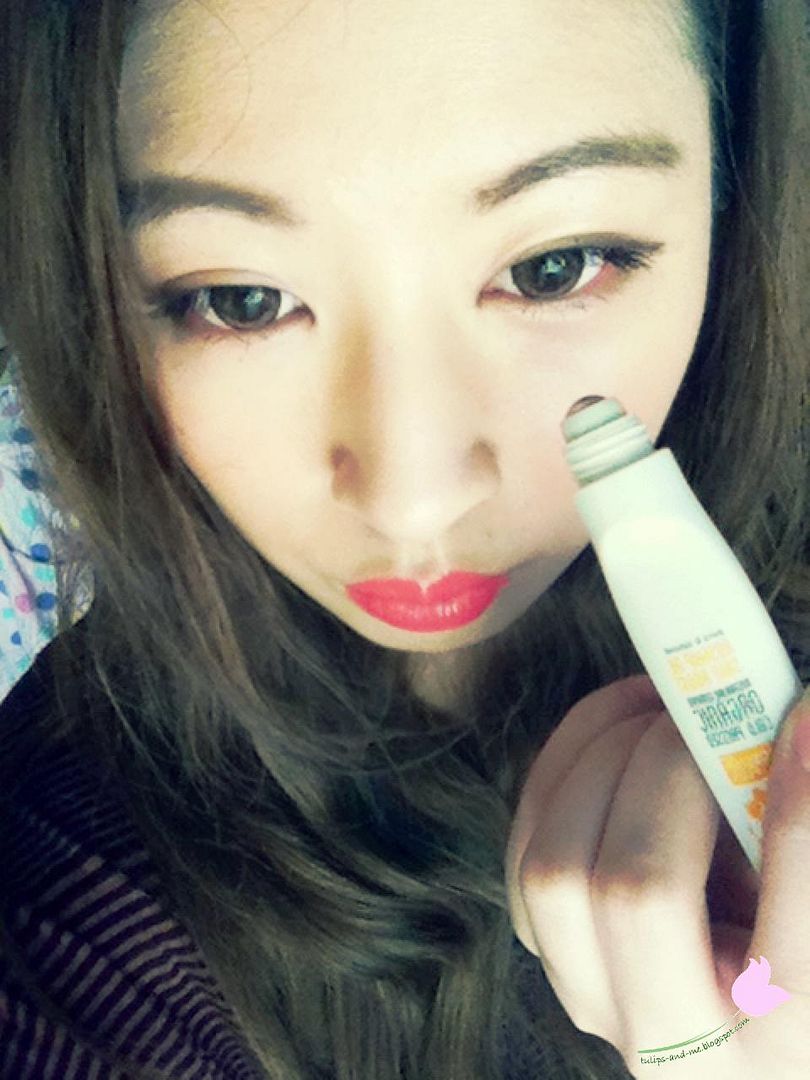 Of course you apply this prior to putting on makeup - this pic is just for 'show' lol
Before each usage I found it easier to give it a good shake or two before rolling the massager over my skin, as sometimes nothing will come out if I don't shake it first. The small compact size means that I can target specific areas if I want, such as under the eyes, and around the nose, which I can sometimes miss when applying by hand.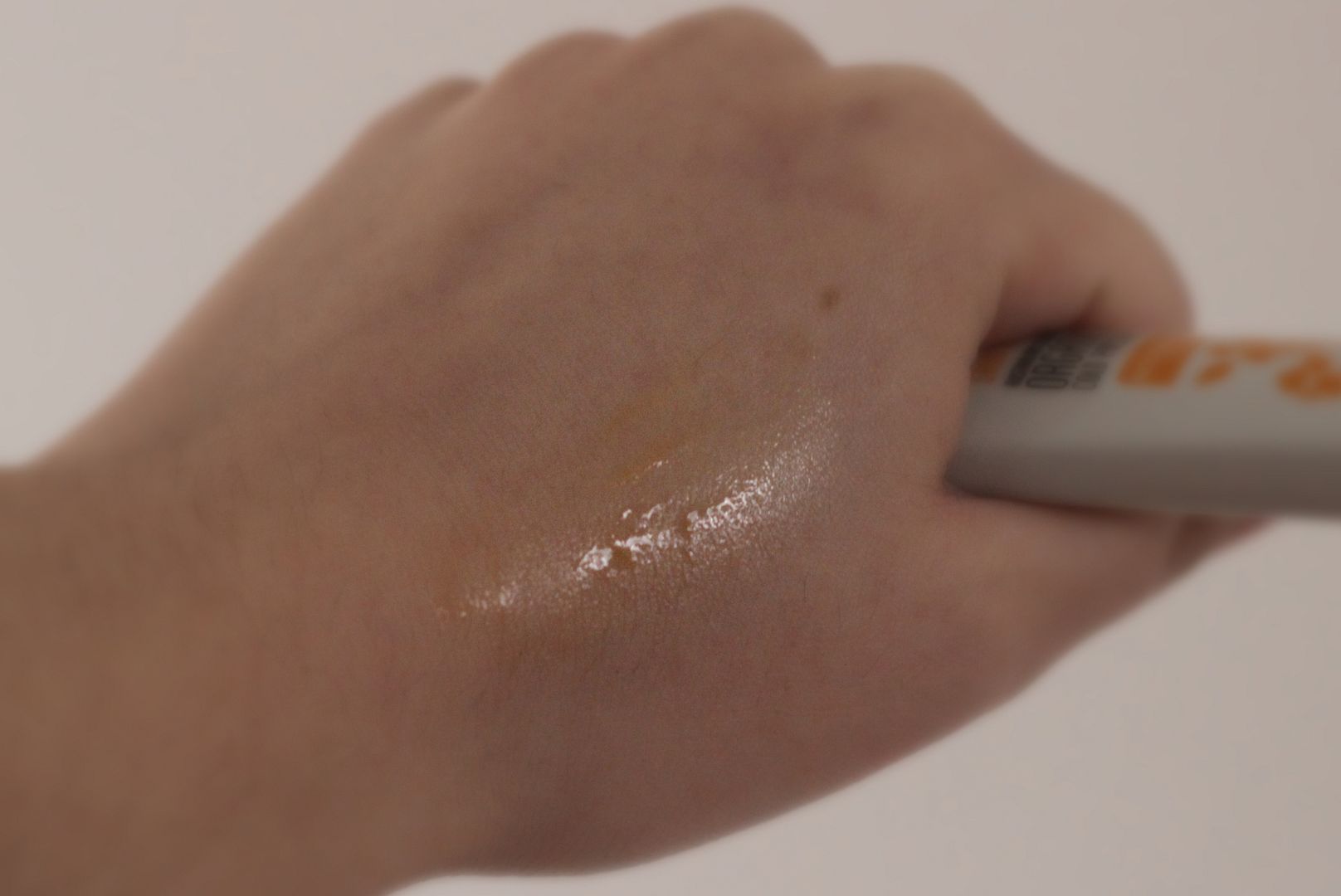 Rosehip Oil is generally a yellowish colour, but if you pat/massage it in there won't be any stain
Normally there is a thin film of oil left on the skin, and I prefer to pat it into my skin rather than allow it to absorb slowly by itself. After it absorbs, I follow up with moisturiser, since my dry skin needs all the help it can get. But some people find just rosehip oil is hydrating enough.
This rosehip oil had a slightly nutty scent that isn't overwhelming or very noticeable after application. It absorbs nicely, and doesn't feel sticky on my face, leaving it soft and hydrated after application.
The only con I can think of is that sometimes the massager doesn't release an even layer the first swipe, but a second swipe ends up being too much, so then I
need to pat it in, or smooth it elsewhere so that it doesn't get oily.
Overall I found this roll on applicator to be less fiddly to use compared to my regular bottle of rosehip oil (and it's spill-proof too, which I like *I've clumsy fingers*), and I like that it allowed me to target specific areas on my face as well.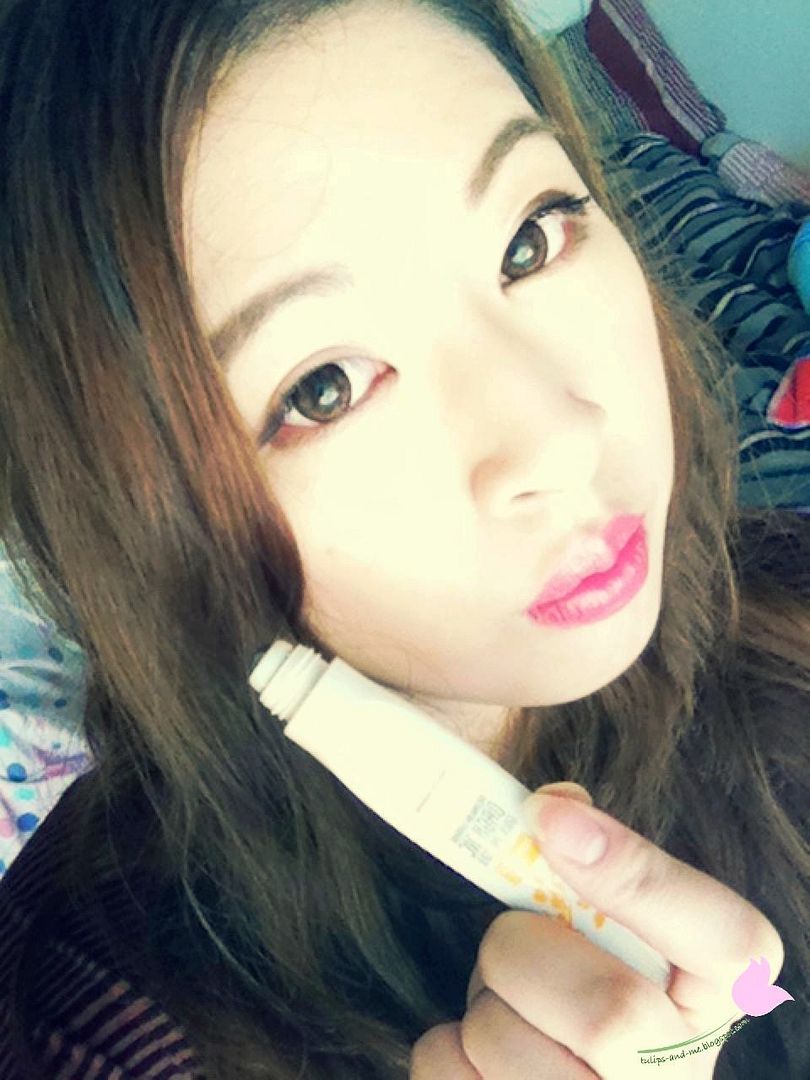 If you'd prefer a less fussy, and more targeted way of applying your rosehip oil, this Rosehip Oil Skin Boost Roll On is available from all leading Australian health food stores and pharmacies, at $14.95.
And of course, you can check out the Rosehip Plus website for further info too~
Do you have any Winter skincare staples you can't be without?

*the product/s featured in this review was provided for review purposes - but opinions expressed are honest, and still 100% my own. For further information, please see my
disclaimer & disclosure policy
*