Hellooo gorgeous gals! I'm back with another collective haul to show you - everything beauty-related that I scored during the month of June~
Sanctuary Facial Oil, Face of Australia Glitterati polish, Essence Circus Circus nail stickers, Nature Republic Provence Long Lasting Lipstick, Etude House Color Pop lipstick, Essence hand cream, Nature Republic Moist Steam Cream, Maybelline Color Sensational Lipsticks in Coral Fever and Shocking Coral, Holika Holika Magic Pole Mascara, & Rimmel lip pencils~
And yay! Second month in a row that all my beauty buys can fit into one small(ish?!) photo - let's hope this trend continues - for the sake of my wallet ^_^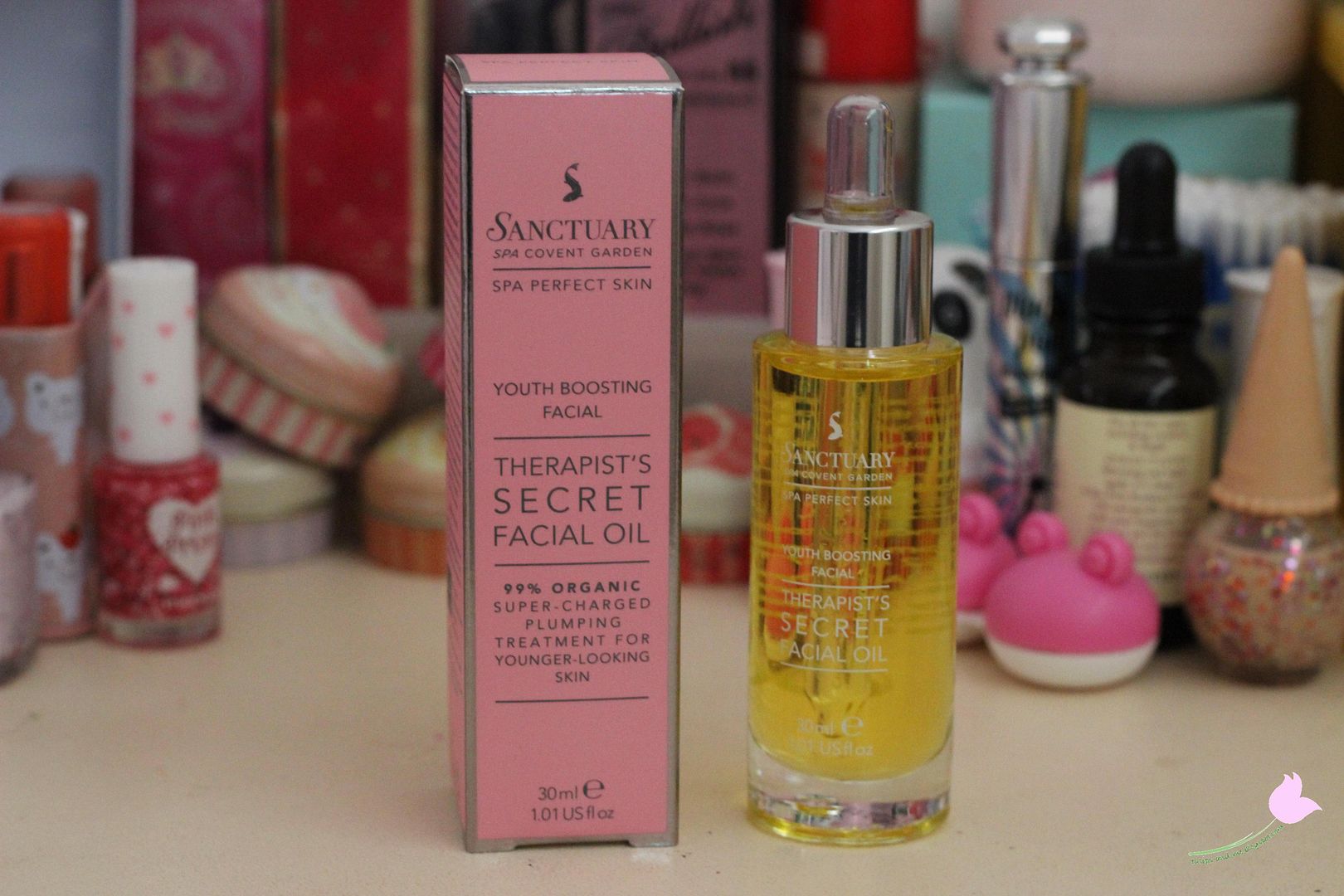 You've heard me mention in a few posts how much I rely on my rosehip oil to keep my dry skin hydrated and smooth right? Well since the bottle's run out (due to my awful clumsiness where I spilt it...twice!), I was swayed into buying this Sanctuary Secret Facial Oil as a replacement. I've heard loads of good things about this iconic brand, and this facial oil actually does have rosehip, as well as other lovely things in it such as rose, frankincense, and sunflower oil.
And the packaging is so pretty and luxurious looking!
Keeping with the skincare theme (ignore the pretty lipstick for a moment), I also purchased this Nature Republic Moist Steam Cream during a recent 20% off sale at Cosmetic Love.
Steam Creams became a hit in the UK and Japan first, so I guess this is the Korean version of it :)
I think my dry skin will need something a little richer this Winter, so I hope this will do the trick~
I also picked up this beautifully packaged rose bud lipstick at 20% off. I'd be lying if I said the packaging wasn't the persuading factor that made me buy it!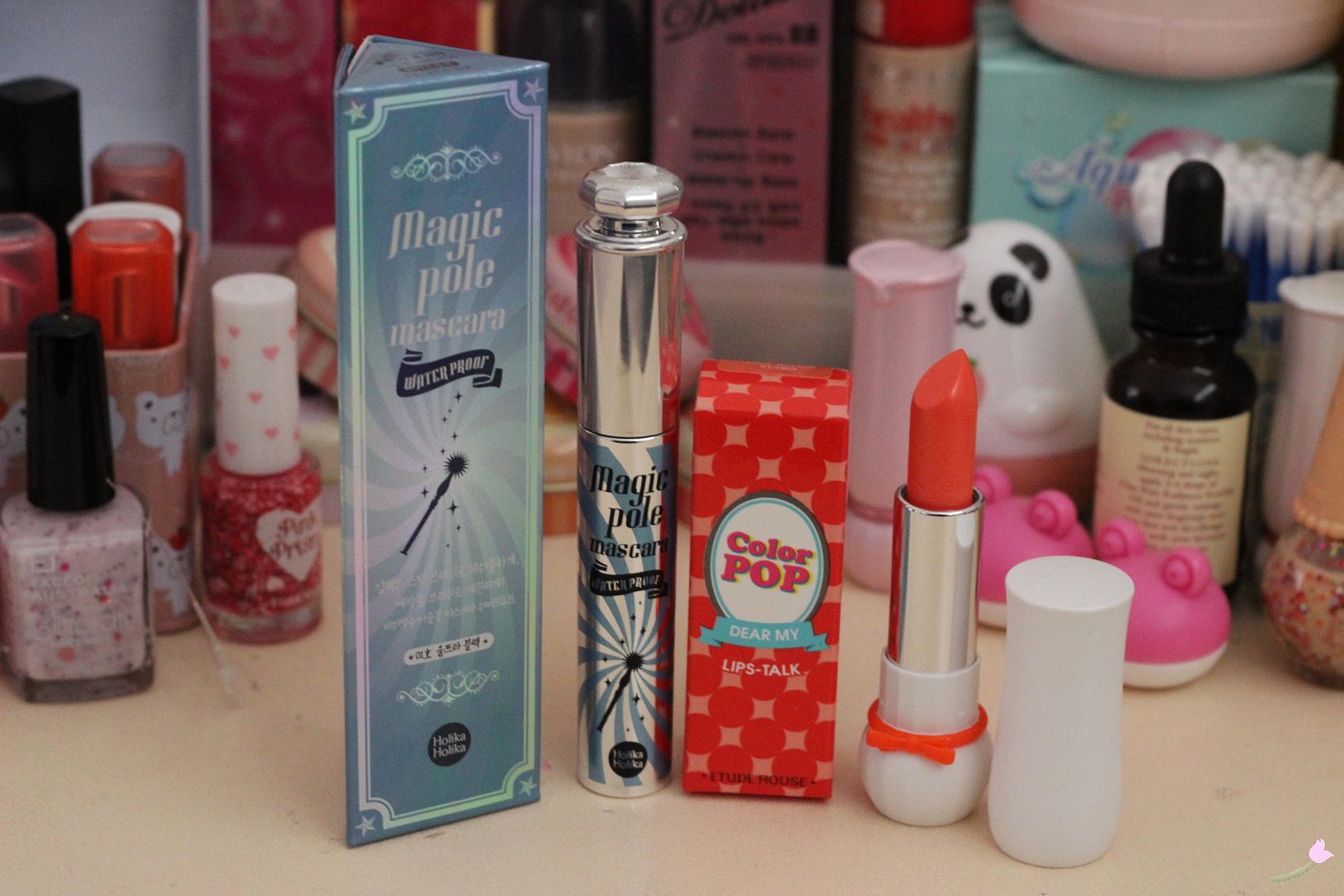 Moving along, I present you this Holika Holika Stripper Magic Pole Mascara. Weird name, weird shape, that's all I'll say about this mascara for now.
And of course, no haul of mine is complete without an Etude House goodie. My orange lipstick obsession continues to dominate, and the recent release of the very orange-themed Color Pop Collection did its job to brain-trick me into buying this lippie in shade OR213...which is the most amazing colour...hopefully I can feature an fotd look with this soon, because I am incredibly enamoured with the shade!
I bought 4 lipsticks this month - two of them are a bright pink, and the other two are distinctively orangey-coral. In fact, I bought the coral Maybelline lippie because I was in withdrawal waiting for the Etude one to arrive in the mail (and into my hot, grabby hands)...
Anyway, I'm noticing a distinct pattern with the lipstick shades I'm gravitating towards recently!
Do you always stick with the same lippie shades when you go shopping too? Anything you bought this month that you're absolutely loving? I want to know!
That's it for my beauty related buys! Part 2 will be my clothing purchases, which I shall have up either tomorrow or the day after~