Today I want to review my current lipgloss obsession, the Bourjois Effet 3D Max Lipglosses.
These babies have a high shine formula (containing a touch of dewy pink, and a touch of shimmer), with protective emollients for smooth and soft lips. I rarely wear lipglosses because I just can't stand any stickiness, so I'm happy I was able to find these Bourjois ones. I find them really comfortable to wear, and they also give my lips a plump and juicy appearance~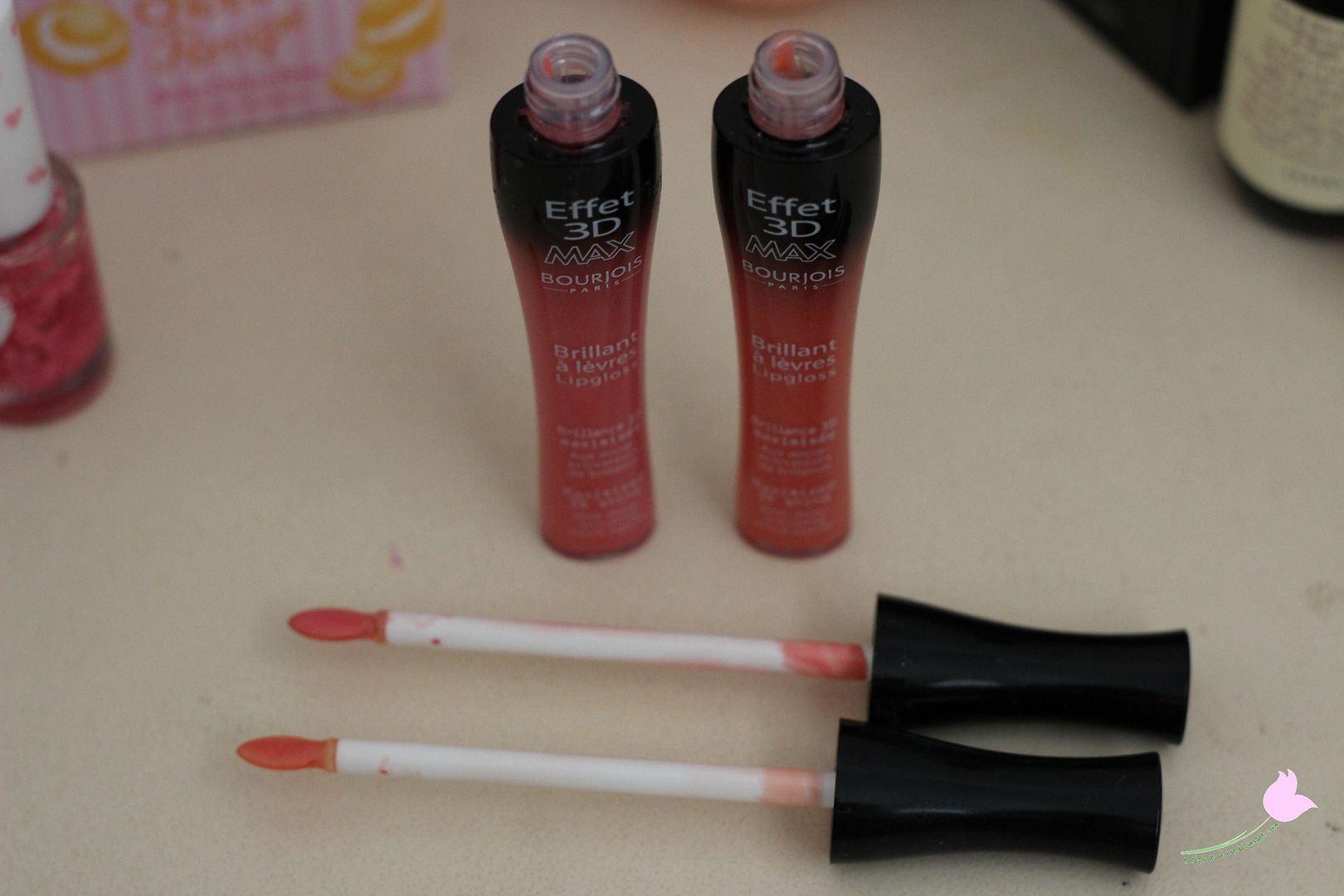 These Bourjois lipglosses come packaged in curved plastic tubes, with a gradient effect where the bottom half of the packaging correlates to the colour of the lipgloss inside.
The most interesting thing about the packaging is the applicator inside. It's not the standard doe foot applicator, but instead a flexible plastic spatula. It has a curved shape, a bit similar to a spoon! This applicator shape supposedly allows for a more generous application on the lips as it can pick up more lipgloss, and it also allows for a more even application.
I personally don't mind the applicator, but it was a bit troublesome to use at first because it does scoop up more lipgloss than a regular doefoot applicator.
- FORMULA & PIGMENTATION -
I really like this formula - though not entirely non-sticky, it is a lot less sticky, and more comfortable to wear compared to other lipglosses I've tried in the past. I think it feels more hydrating rather than sticky on the lips, so it doesn't dry out my lips at all.
Lasting power I would say is 2 to 2.5 hours, but less if eating or drinking.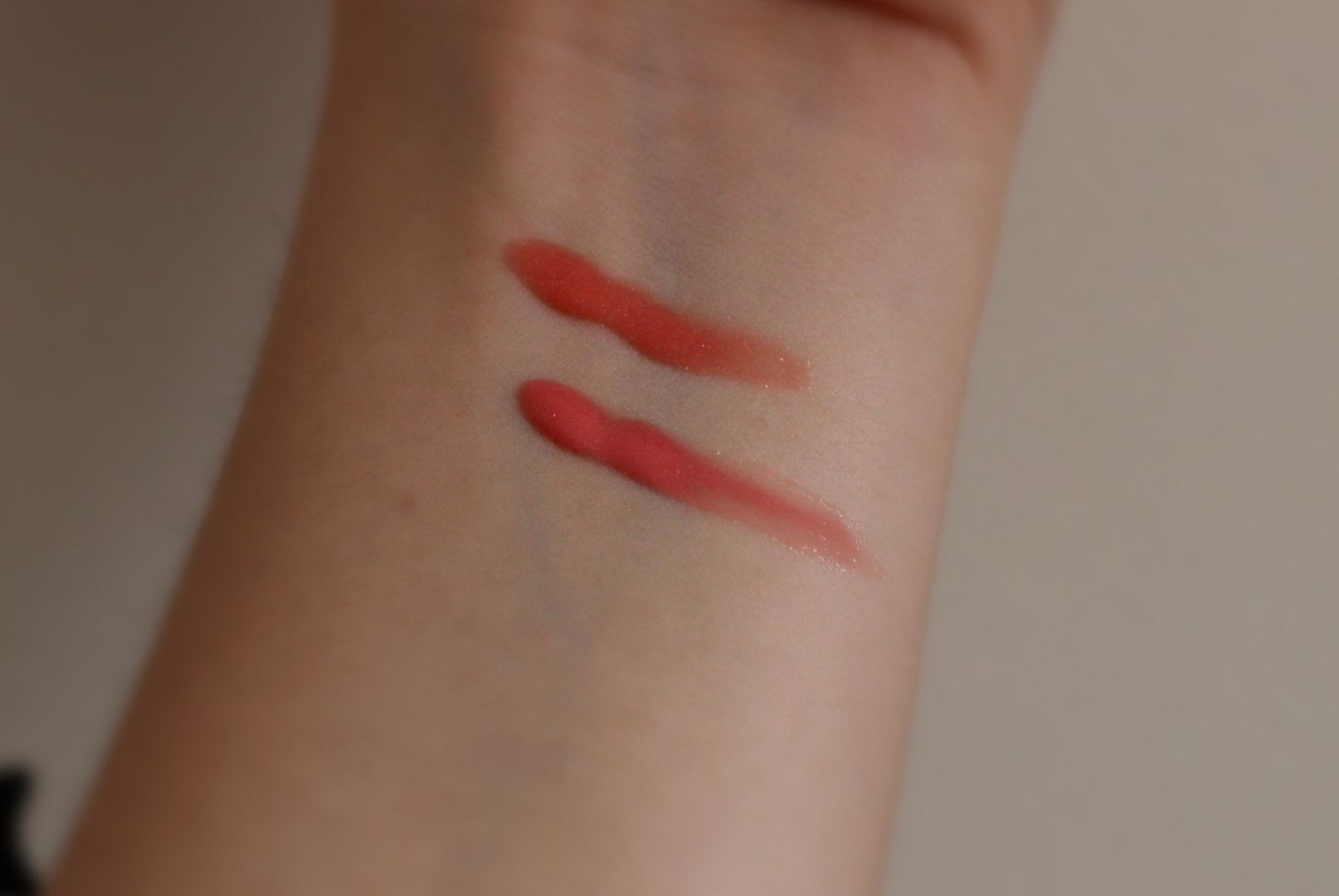 Top - Peche shiny
Bottom - Rosé acidulé
Pigmentation wise - the two I have are not that pigmented on the lips, as I chose more natural colours. Though one is pink and the other more peachy, they actually both appear nearly identical on my pigmented lips. It may also be because all the lipglosses, no matter the colour, actually contains a bit of 'dewy pink' in the formula.
Peche shiny on the lips
Notice the very fine shimmers
Scent-wise, I also really dislike lipglosses that have a strong or artificial candy scent. These Bourjois lipglosses do have a bit of a sweet scent, but thankfully one that's not very overpowering, and which I rarely notice when applying.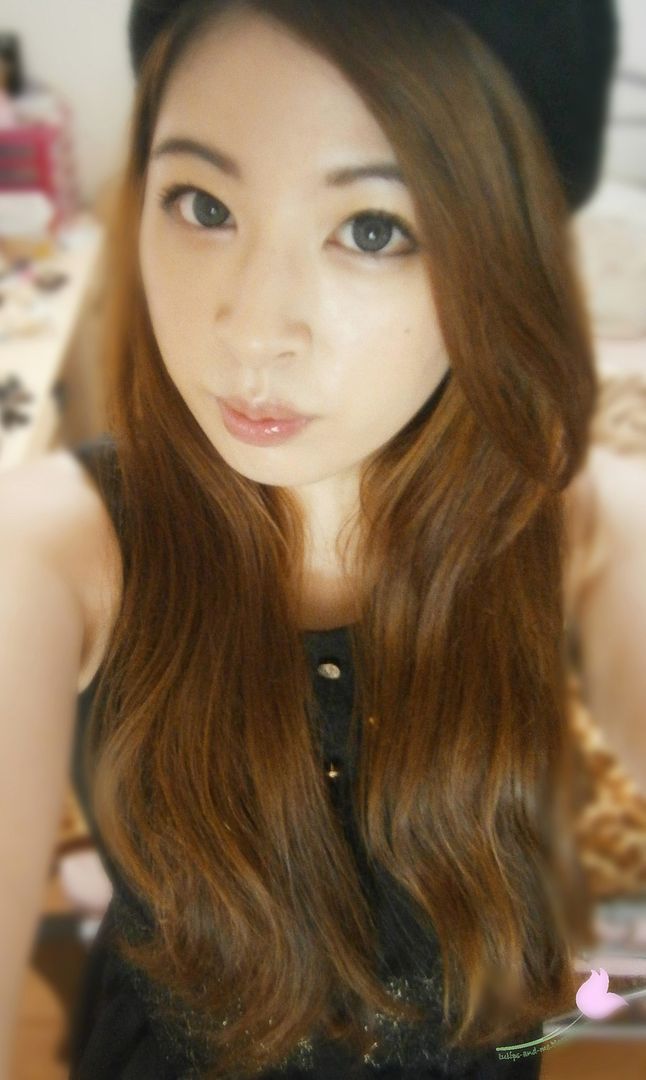 Wearing Rosé acidulé
The Effet 3D Max lipglosses are fantastic for shiny, pouty lips, and I really love how non-sticky and non-drying they feel on me. They're my handbag staple!
At $22 per lipgloss, they are a bit pricey for those on a budget, however I definitely recommend trying these when Bourjois has a good sale or GWP promo on. I definitely think they're worth it!
Hands up if you're a lipgloss girl :)