Hi babes! Today I want to introduce you to Zaza Cosmetics, a new Australian online retailer that sells high end, private label make-up, at more affordable prices. If you like brands such as MAC, Kit, or Napoleon Perdis, Zaza claims to have the same make-up, but at lower prices.
What exactly is 'private label' make-up? It's make-up that manufacturers produce, that's non-exclusive to a specific company or brand. And then any company can then purchase that make-up, before advertising and selling it under their own name.
Basically, you're getting decent make-up at a lower price because it's not under any 'famous' brand, just directly from the manufacturer.
I have here a lipstick and a face primer to review for you today~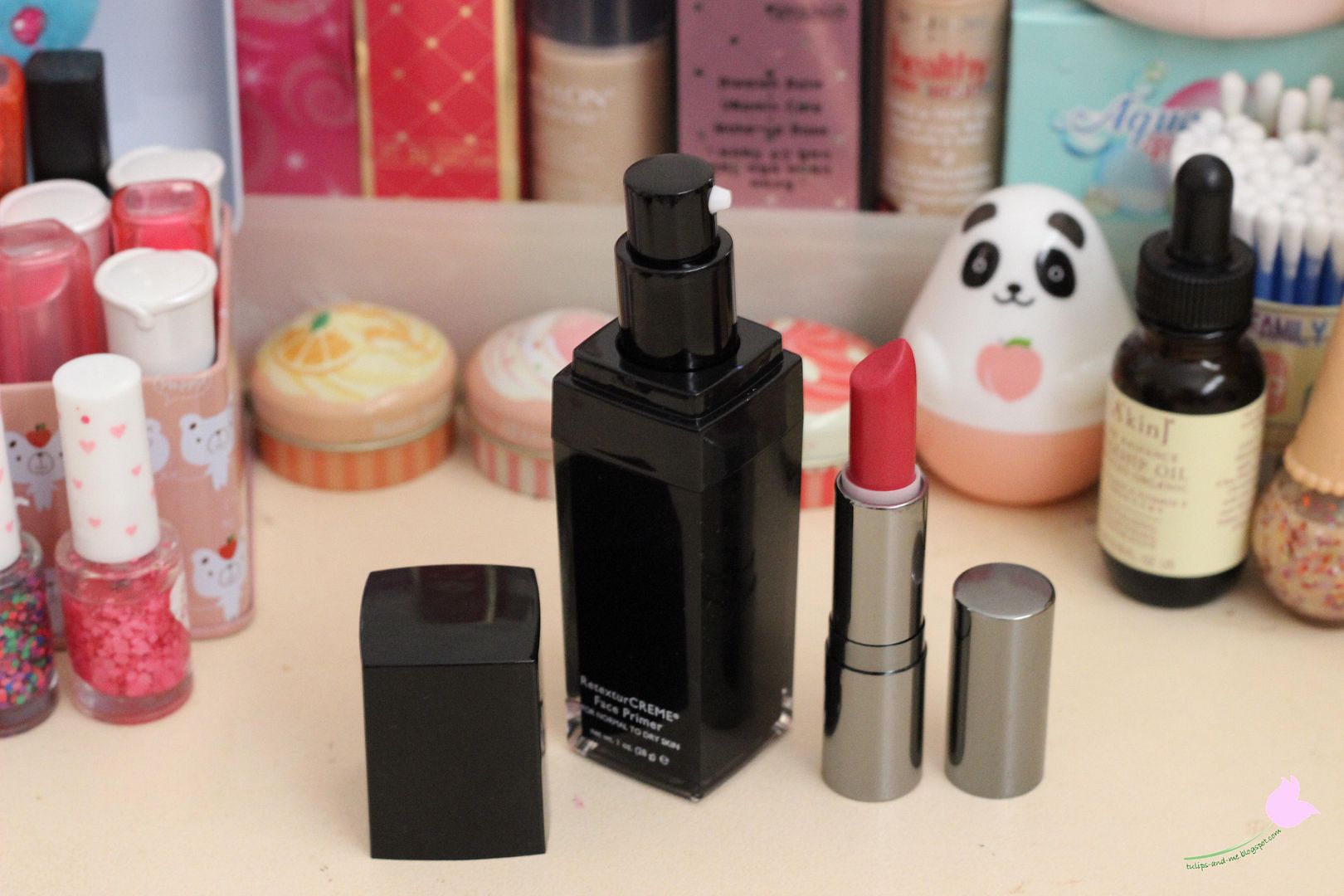 The RetexturCREME Face Primer is a 'liqui-cream' which ''retexturises and refines, so foundation glides on smoothly and endures impeccably for hours longer.'' Formula wise, the primer is white and creamy in appearance, and smooths onto the face similar to a gel lotion.
I don't think it does much for minimising pores, but it definitely helped moisturise my face, and gave my face a smoother base in preparation for my bb cream.
I noticed my bb cream tended to apply smoother overall, but what I liked most about it is it's hydrating formula (since I have dryer skin).
The primer is suitable for normal to dry skin types, and retails for $21.95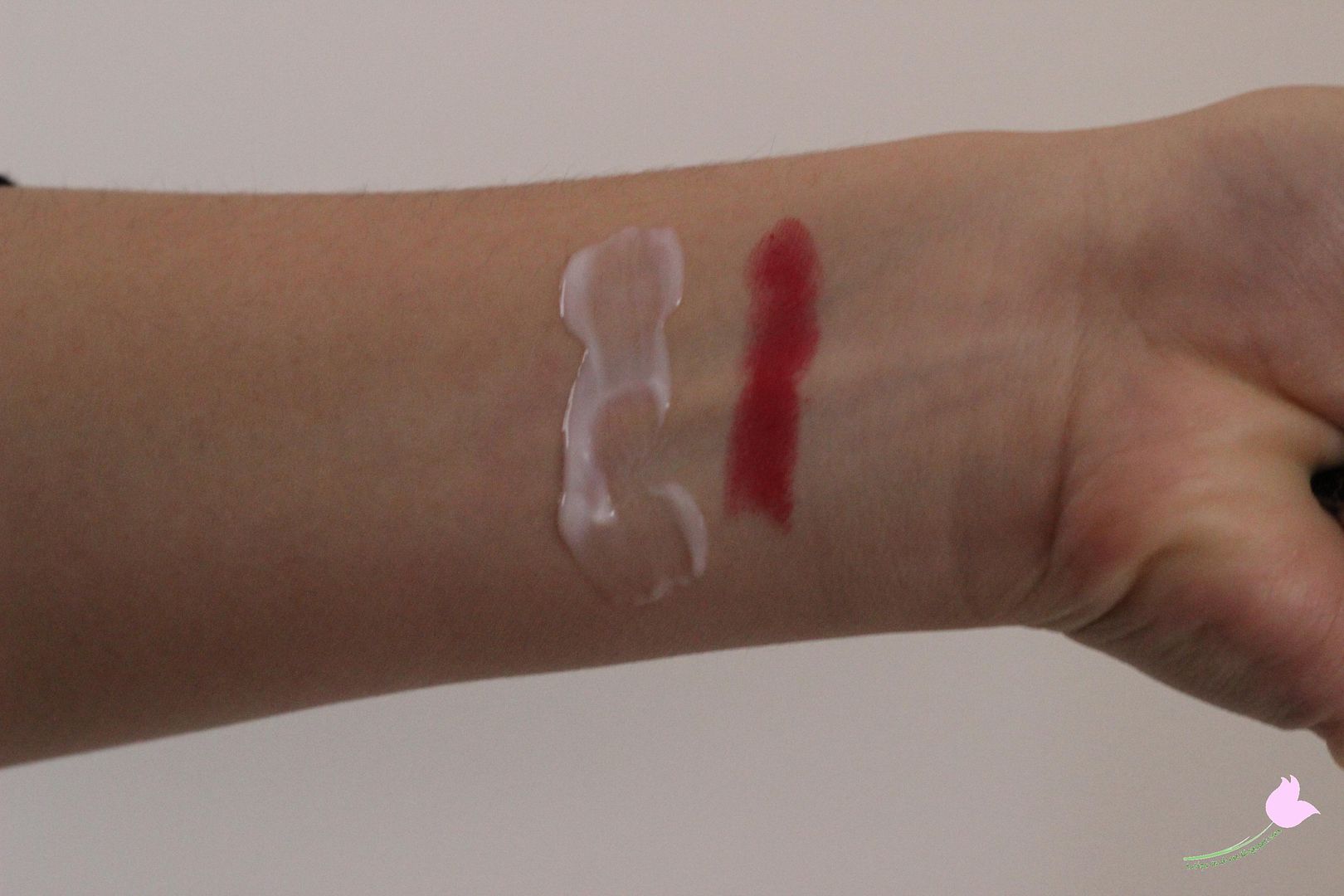 Swatches of the primer and lipstick
The Micro Bubble Lipstick in *Voluptuous* is a
''rich, saturated creamy colour and protective treatment in one.'' It's called the Micro Bubble lipstick as there are supposedly actual micro bubbles within the formula that release conditioners to keep lips soft, and keep the colour fresh.
I'm not sure I would call this lipstick creamy - I applied this with a lip brush and while the colour is pigmented, it wasn't creamy and opaque like a normal matte lipsticks. It felt very light and comfortable on the lips, and it looked more like a lipstain rather than a lipstick. I love the colour - it's like a deeper berry pink that's still a bit youthful and pretty.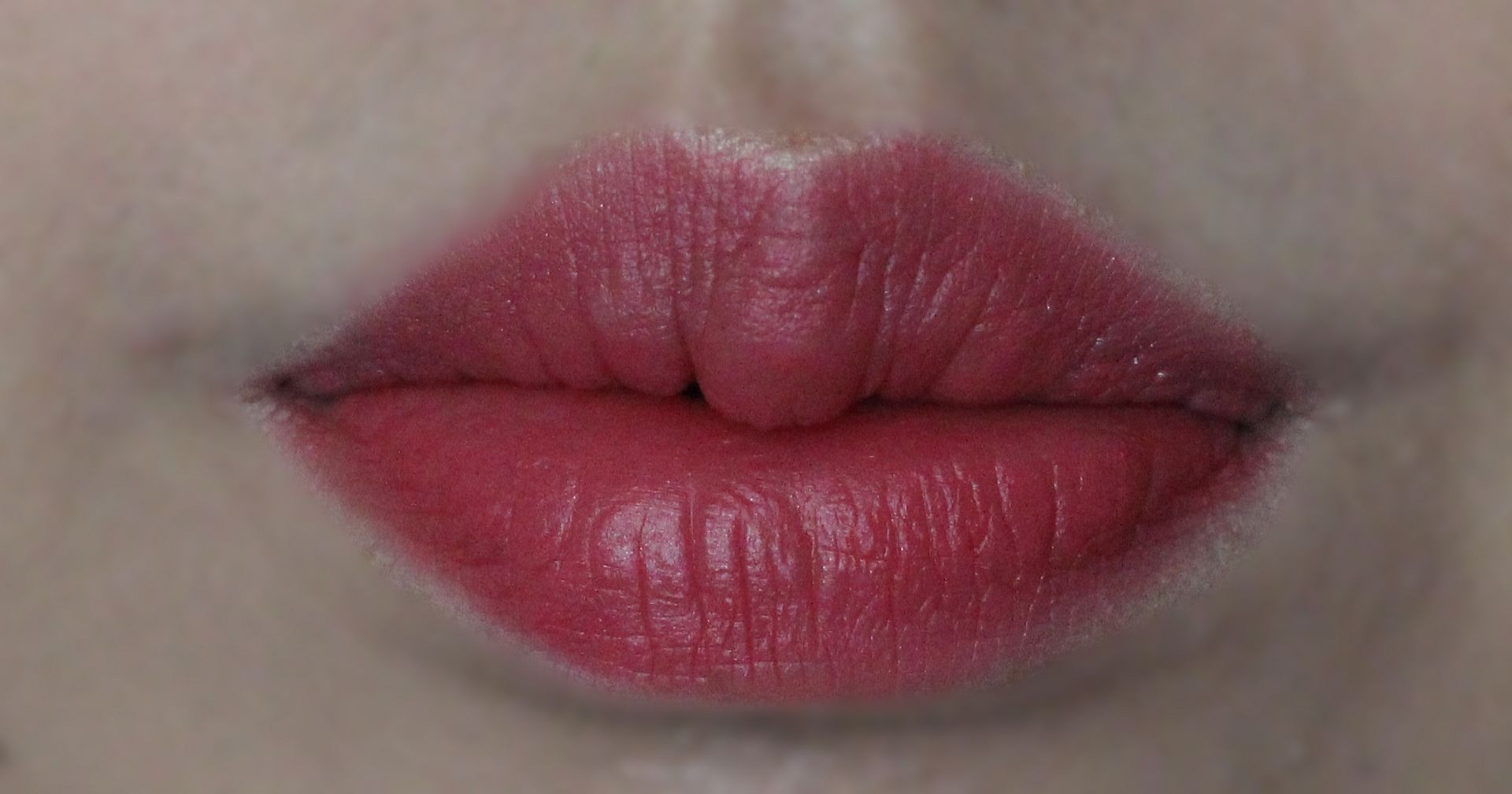 2 coats applied with a lip brush, and then blotted with tissue for a lipstain effect
This is a nice lipstick if you don't like to feel anything on your lips as it's very comfortable to wear, and doesn't have that creamy coating feeling of some lipsticks. And while the colour may fade, it still leaves behind a bit of stain, which is good if you don't like to reapply too often during the day. This retails for $15.95 on Zaza.
At the moment Zaza only ships within Australia, and to New Zealand. You can check out the Zaza website if you'd like to learn more, or see more of what they sell. I'm intrigued by the concept of private label make-up - now I'm curious as to how many of our favourite brands are actually selling products that are actually being sold elsewhere at a cheaper price!
Have you come across any private label make-up before? What would you prefer more - buying private label make-up at a more affordable price, or buying the branded version?

*the product/s featured in this review was provided for review purposes - but opinions expressed are honest, and still 100% my own. For further information, please see my
disclaimer & disclosure policy
*