Have you ever used a cleanser that could detox your skin? I've recently been trialling a cleanser from Luminesce that claims to do exactly that - it's called the Youth Restoring Cleanser.
It is part of an anti-ageing skincare line, but while I'm not quite worried about wrinkles and such yet I am quite interested in the other claims of this cleanser regarding it's detoxing abilities, and it's ability to remove all the impurities from our skin (from dirt and pollution), leaving it brighter and radiant.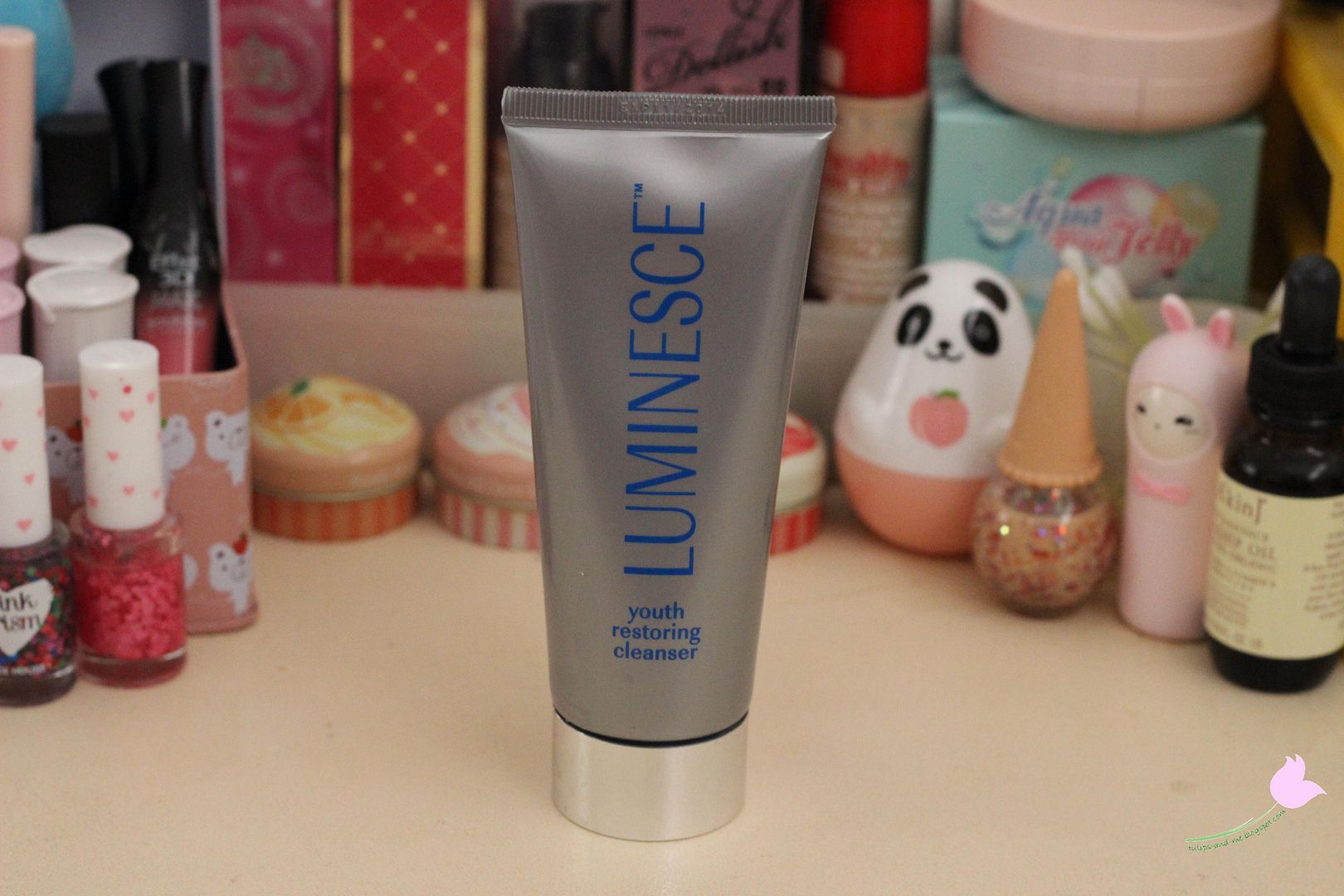 'Your first line of defence against the signs of anti-ageing, no matter your age, is clean skin'
The Luminesce Youth Restoring Cleanser has some impressive claims attached - the skincare line was developed by a well renowned dermatologist, and
is described as a 'unique facial cleanser that allows your skin to protect its natural hydration while gently removing impurities from deep within your pores' - detoxifying your skin without stripping away essential nutrients or moisture.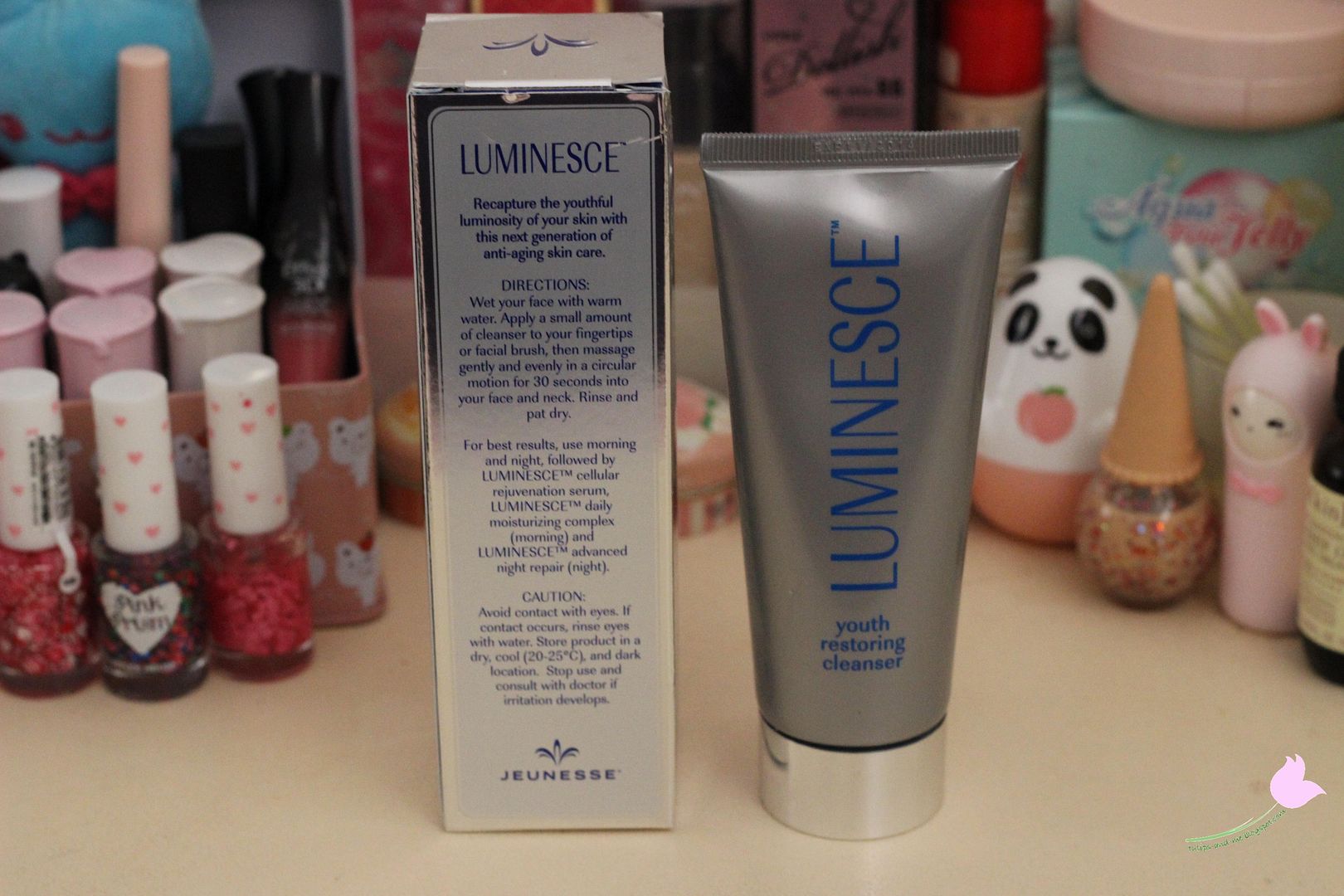 Benefits
Prevent and combat ageing by acting as a mild exfoliant to remove toxins without over-drying the skin

Eliminates old, dead skin cells

Formulated with ingredients needed to support cell renewal

Eliminates the build up of oil, bacteria, toxins (causes of breakouts or dull looking skin)

Leaves clean, soft and supple feeling skin
Cellular Detoxifying Complex (for smoother, brighter skin, can help reduce signs of ageing)

Aloe Vera Extract (a natural moisturiser that soothes dryer skin types)

Essential Vitamins A, C, E (to nourish and protect skin)

Alpha and Beta Hydroxy Acids (detoxifies and exfoliates old, dead skin cells)

Green Tea Extract (an anti-oxident that prevents breakouts)
This cleanser certainly is packed with all the good stuff that makes for smooth, bright and healthy skin! I use this in the evenings, and I find it really enjoyable to use because it lathers up really well, so I always feel like it's working really deep into the skin and cleansing thoroughly.
Since I have a dry skin type I was pleased that this cleanser doesn't make my skin feel tight or dry. And after using this I do feel like my skin does generally look brighter and feel smoother after usage.
The only thing I'm not loving about the cleanser is the scent - it's not an overpowering scent but it is a noticeable scent which I can't quite describe, sort of like a floral-ish laundry powder scent?
I don't have any wrinkles or lines so I can't comment on the anti-ageing aspect, but overall I think this is a nice cleanser for smoothing and brightening the complexion, and I do hope all those fancy ingredients in the cleanser are helping my skin in the long run :P
Visit the Jeunesse Global website for stockists or for more information
Thanks for reading!

*the product/s featured in this review have been provided for review purposes - but opinions expressed are honest, and still 100% my own. For further information, please see my
disclaimer & disclosure policy
*