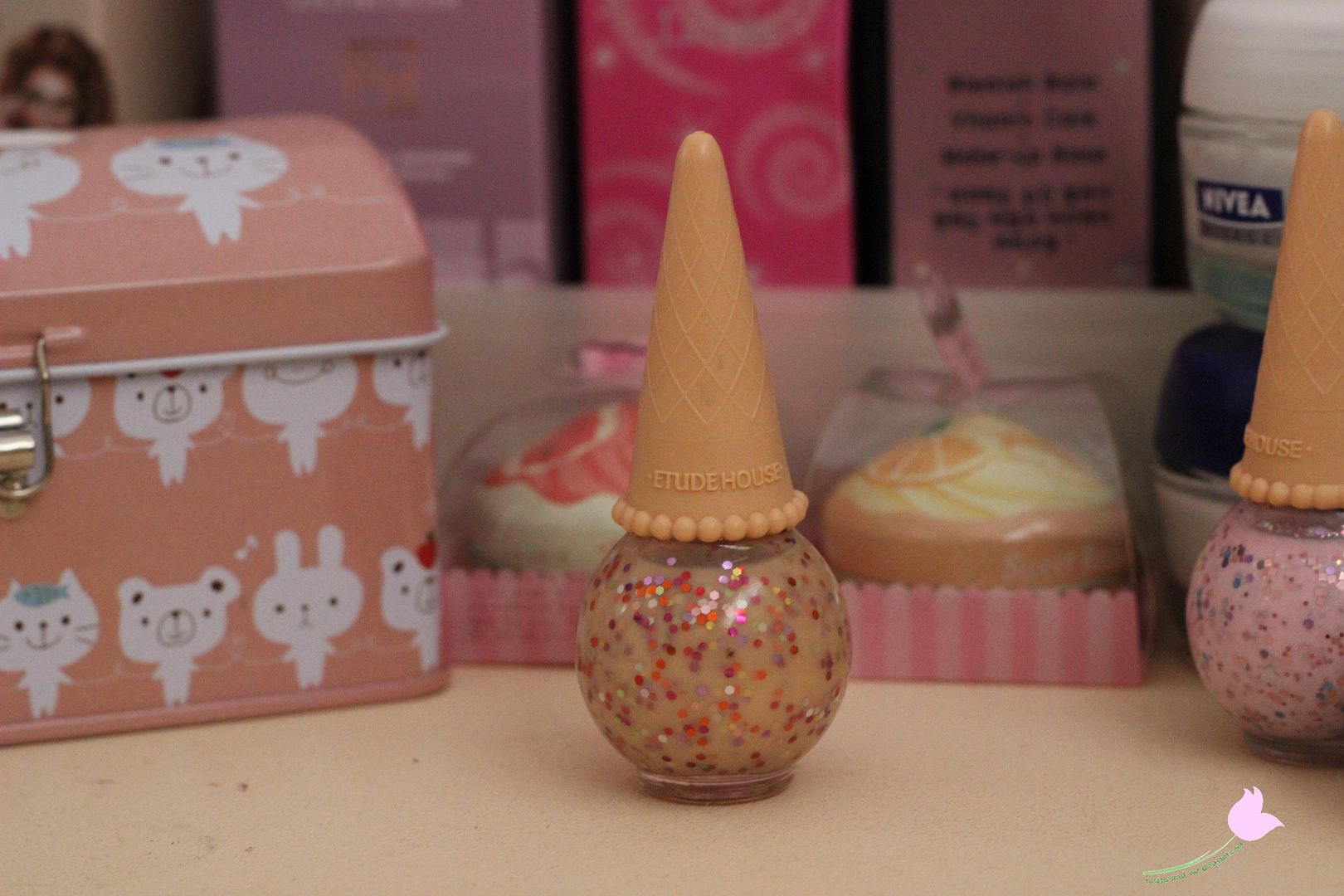 A little while back I brought you a review on one of Etude's latest nail polishes - the ice cream polish in Strawberry Stars Candy - and now I'm back with the next review, this time on the rather darling Apricot Candy version.
Now unlike the three other polishes in the range, Apricot Candy is far from opaque - it's meant to be a sheer polish, with just the slightest hint of Apricot colour on the nails. I think it is quite sweet, and has this cuteness about it, but if you don't like your nail tips to show underneath the polish, then you'd probably not like this.
Apricot Candy is a milky, watery formula packed with
tiny hexagonal glitters in red, green, purple, yellow, and silver. It's not very densely packed with glitters, so the amount
you get varies from nail to nail.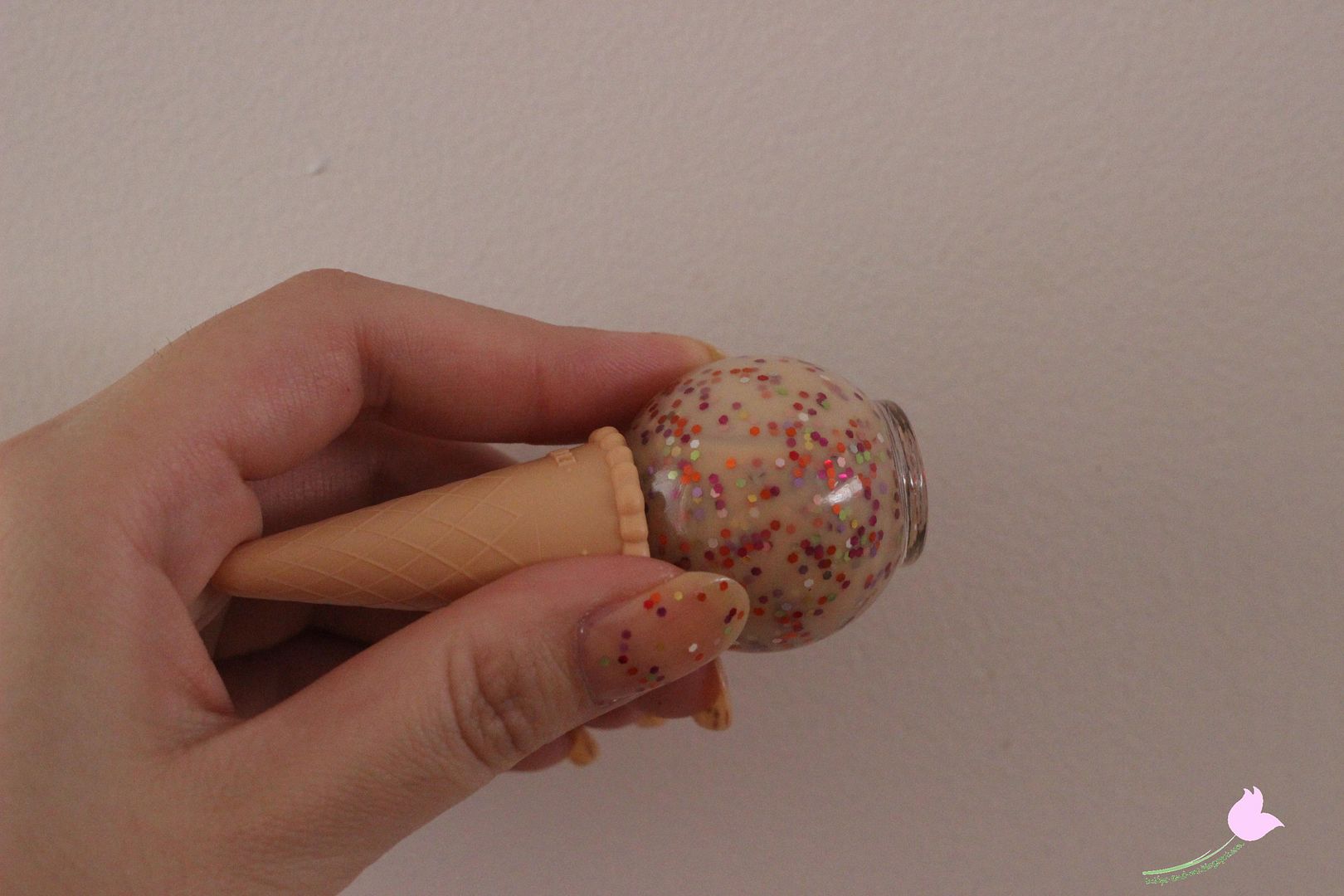 This is less streaky than Strawberry Stars Candy, but it's also a lot sheerer so that may be why. One coat is normally sufficient, as the opaqueness of this polish will hardly differ even after 3 coats. Though sheer, there is a hint of apricot sheen which makes the nails look healthy and shiny.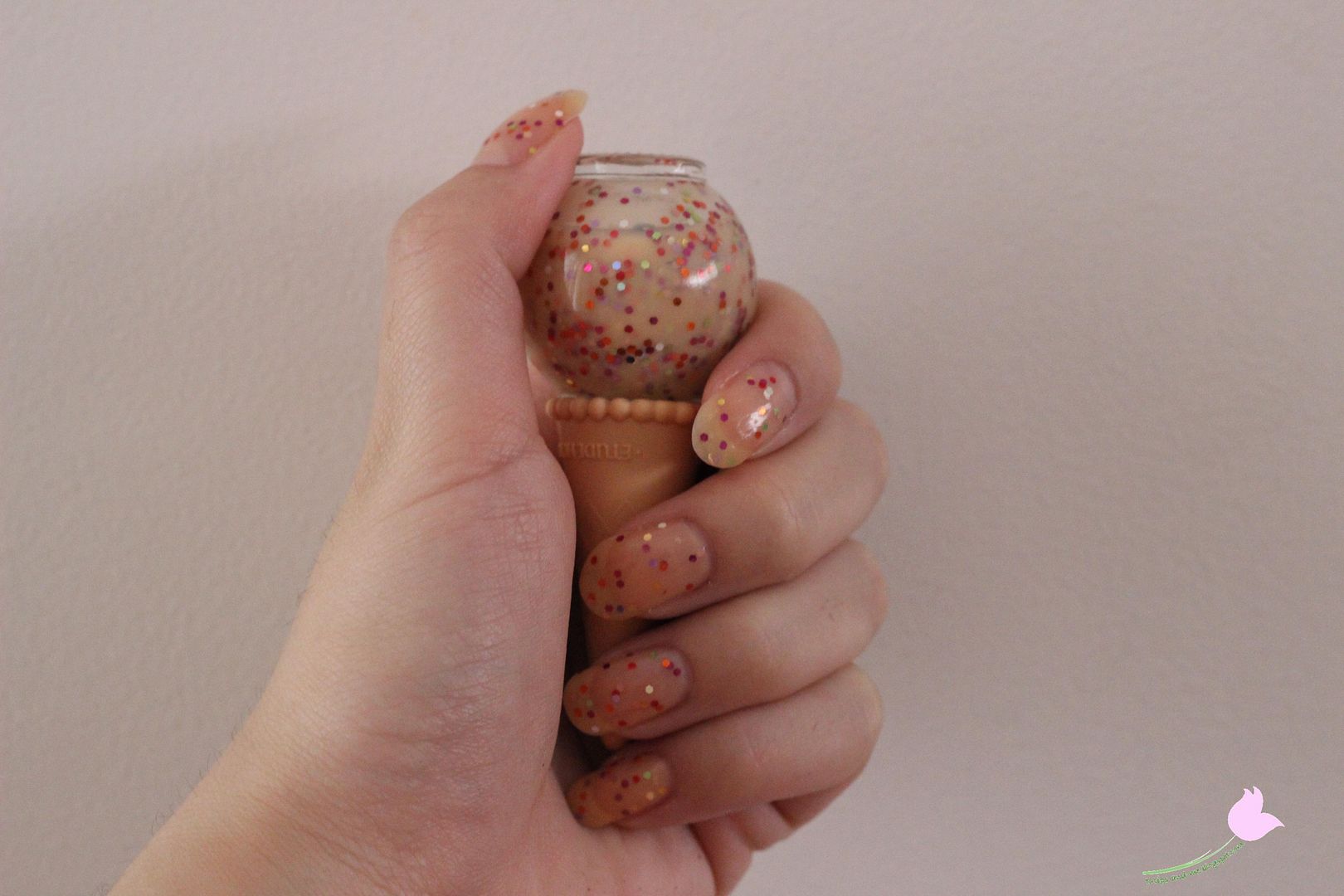 Here's my current mani! I put 3 coats as I wasn't satisfied with the amount of glitters after 1 to 2 coats. I think it looks adorable on it's own, but you can always layer this over an opaque apricot polish if you have one~
So now I have 2 out of the 4 ice cream polishes :)
I think I can stop now, lol. Overall the Etude polishes don't disappoint (though they aren't brilliant), they are fairly cute colours, and of course the packaging is a highlight for me - my dressing table has never looked cuter!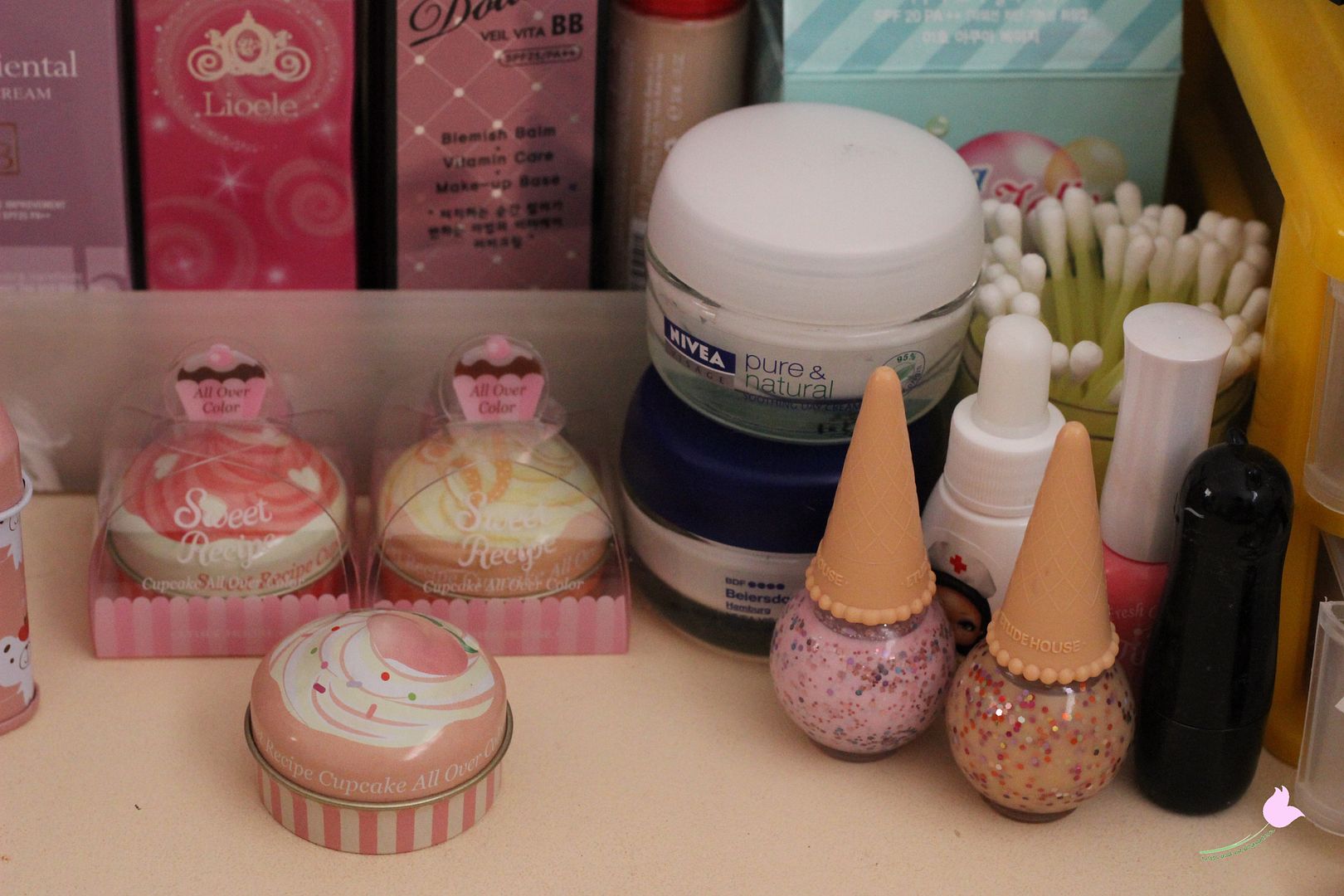 Next review will be on one of the Cupcake all over colours!
I think Etude fans, or fans of all things kawaii will really like these polishes~
I purchased Apricot Candy for $3, from RoseRoseShop (formerly known as RubyRubyShop on eBay). Normal online prices will range around the $3-$7 mark - definitely don't pay more than $7 if you can, since retail price is just under $3 in Korea.
What's your current NOTD? And what do you think about sheer nail polishes?

Oh, I've also made a slight revision on my Dear My Jelly Lips review - if you saw it you would've seen that the pigmentation of the lippie wasn't too impressive. Well, after another week of regular use, I've noticed that the pigmentation has improved a lot. I've added an additional pic of how the lipstick looks now, so check it out if you want ^^