Hi lovelies! Those who celebrated the Lunar New Year, I hope you had a fantastic time with your family and friends! I ate a tonne at our family gathering >_<
Today I am doing a review post on two items that are quite similar to each other. They're both sleeping packs - which are usually hydrating/skin repairing face gels that you put on at night and wash off in the morning to reveal soft, fresh skin. It's Lioele versus Laniege~
LIOELE WATERDROP SLEEPING PACK
First up is the Lioele sleeping pack. There are two sizes available, a 60ml tube and a 120ml tube. I bought my 60ml tube for about $8 off ebay, so it's pretty darn affordable.
What caught my attention about this sleeping pack is what happens when you massage the gel onto your face - little water drops appear! I thought that was pretty cool (maybe I'm easy to please, lol), and brings a little fun to the beauty routine.
Firstly it supposedly has ingredients in it which help reducing swelling of the face, and even helps makes skin more elastic. It also releases moisture onto the skin (with Swiss Alpine extract being one of the ingredients), helps makeup apply smoother, and doesn't need to be washed off until the next morning.
After applying toner to the face, apply a thin layer of this all over and then massage for a few moments. Soon water droplets will appear on your skin, you can then use your palms to pat the gel into your skin, and then go to bed. Use a few times a week.
Personally I thought this sleeping pack was nice, but nothing special. The texture is blue in colour, and is a really light gel consistency. It applies clear.
It has a slight fragrance, but it isn't unpleasant though I can't really describe it. I noticed that when I apply this, the gel applies with something like a silicone-like texture - as in it practically slips and slides onto the skin. It absorbs pretty quickly, and is only a little bit sticky the first few minutes.
I didn't notice any reduction in face swelling, but I do think my skin is brighter and clearer the day after I use this. This product won't leave a thin film that can be washed off the next day, most of it either is absorbed in the skin or rubbed off onto the pillow I guess.
LANIEGE WATER SLEEPING PACK
This Laniege sleeping pack has hundreds of reviews on Sasa, and a lot of them are rave reviews. It's one of Laniege's best selling products! I bought a 20 ml sample jar off Sasa for about $5. The actual jar size is more high end looking, and costs about $25-35 usually.
Laniege says that this sleeping pack provides intensive hydration, vitality and a brightness to the skin. It restores skin, strengthens the skin barrier, evens the skin tone, removes dead skin cells, and even has a pleasing aroma that helps the mind and body relax (leading to nicer skin, lol). It's star ingredient is Himalayas snow water!
After applying toner (or after cleansing), just get a dollop and apply a thin layer over the face. Allow it to absorb a little bit, then go to bed. You can wash it off the next morning. Use a few times a week.
Virtually the same in appearance as Lioele - the texture is a slightly blue coloured gel that applies lightly and without colour. It actually does have a soothing scent that is floral, but I thought at first it smelt a bit like 'ocean' but without the saltiness!
It doesn't have anything gimmicky like water droplets though, it's just a nice cooling and soothing light gel. It takes a bit longer to absorb compared to the Lioele one, but it doesn't feel sticky or uncomfortable on the face. As with the Lioele, I also find my skin smoother, softer, brighter and fresher the next morning.
Unlike the Lioele pack, I can feel a thin film of gel being washed off my skin the next morning, so if feels like there was a moisturising shield on my face throughout the night. I also like the gel consistency of this Laniege one better, as the Lioele one felt a bit silicone-y.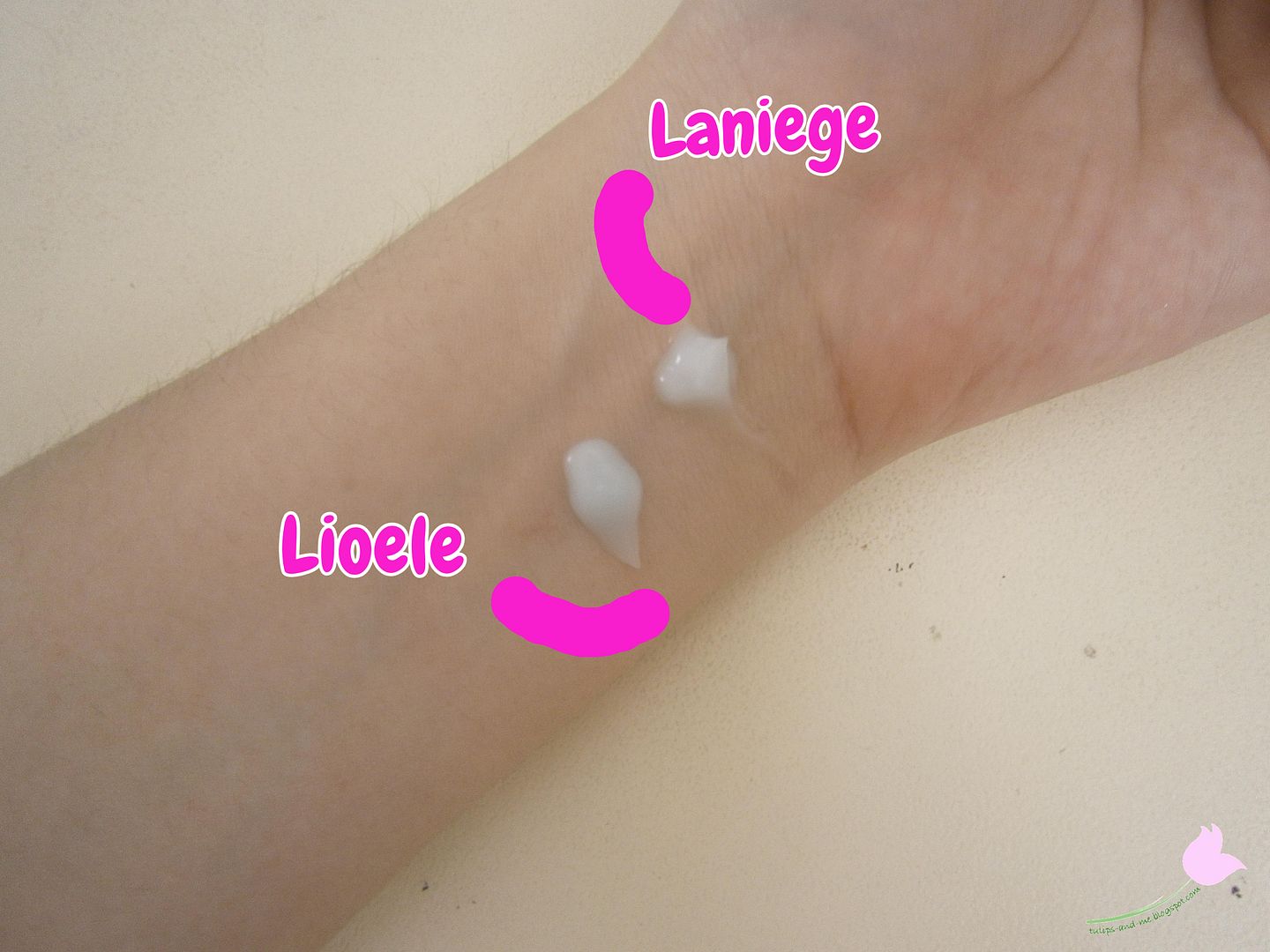 Lioele vs Laniege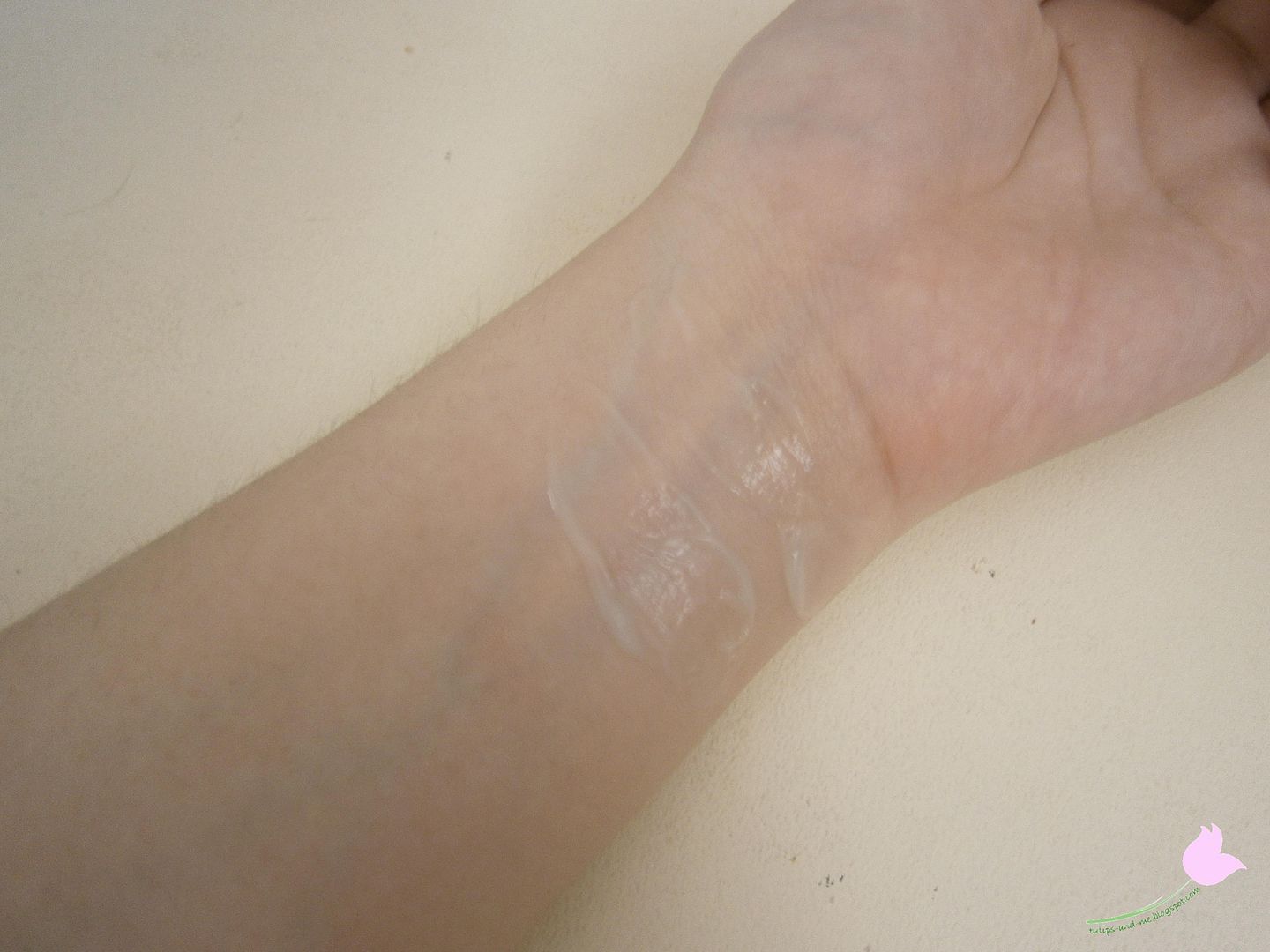 Lightly smoothed out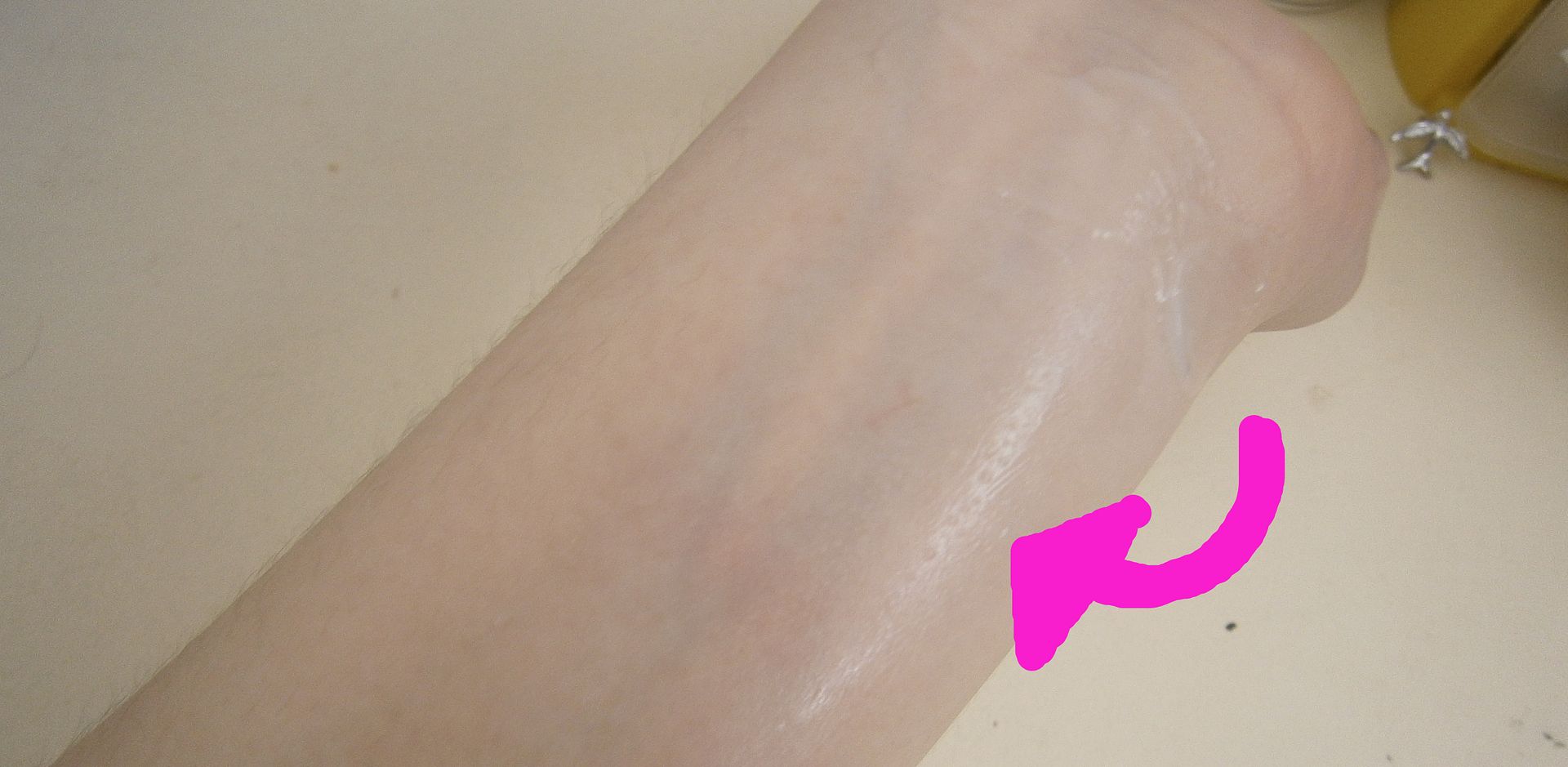 Little water droplets forming from the Lioele pack~
Okay, so I'd have to say I'd go with Laniege over Lioele, even though it's more expensive. I like how it spreads onto the face better, and I do feel the results are more noticeable with the Laniege pack.
Are you a fan of sleeping packs? Any in particular?

I've also just set up my Blog Sale page since I have a few things I'd like to sell off to make room on my dressing table. Please take a look if you're interested - but I'm only posting within Australia! Thanks~