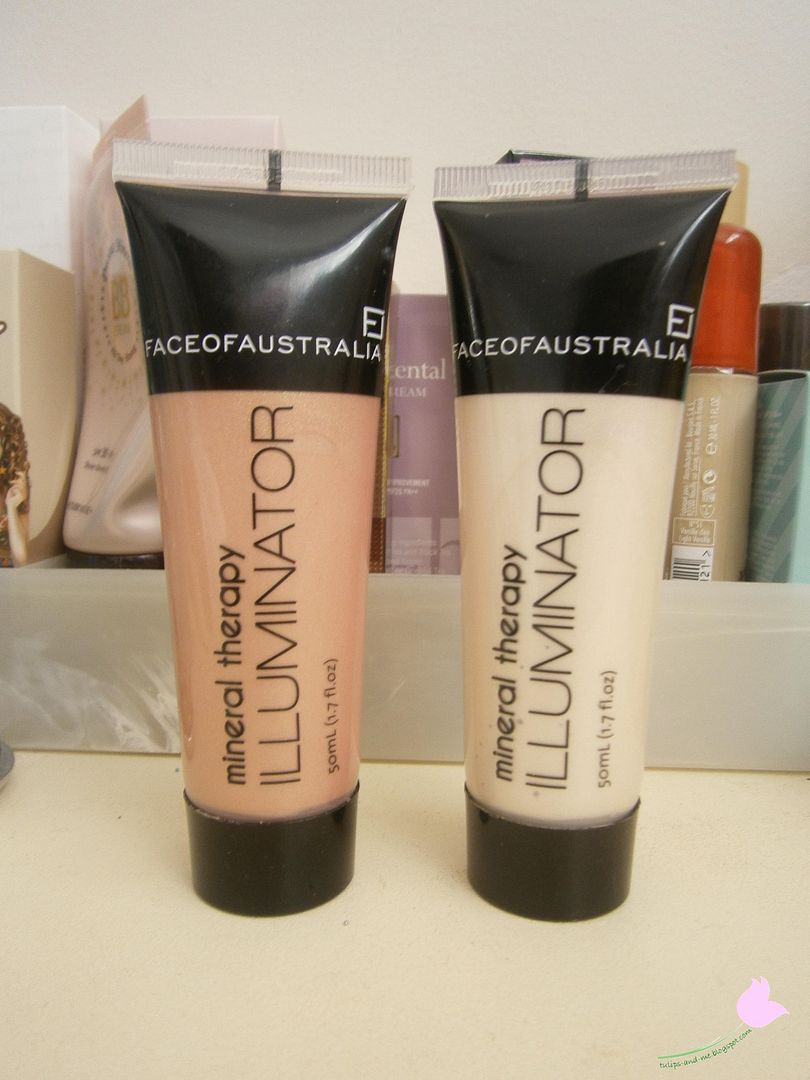 Hello! Today I am reviewing these lovely Face of Australia liquid illuminators, in Angel Flame, and Angel Mist.
The Mineral Therapy Illuminators are mineral based, light reflecting colours - perfect for cheating glowy and radiant skin (my favourite look, as many of you know by now!). They also contain Jojoba, Vitamin C and E, and claim to be suitable for even sensitive skin~
There are 4 types available, but I only have two at the moment. Angel Flame, which is a gorgeous, gorgeous peachy shade with gold shimmers, and Angel Mist which is your typical silvery pearlescent illuminator.
These illuminators come packaged in plastic squeeze tubes. One little complaint is that the hole with which the illuminator is dispensed through is quite large, and due to the very runny texture, I always end up dispensing too much product!
I would say it's wasteful, but given the huge 50ml size, I guess it's not such a big deal. 50ml is seriously a large size for an illuminator, and these tubes will surely last a long, long time.
Left: Angel Flame - this much product comes out with just a gentle squeeze >_<
Right: Angel Mist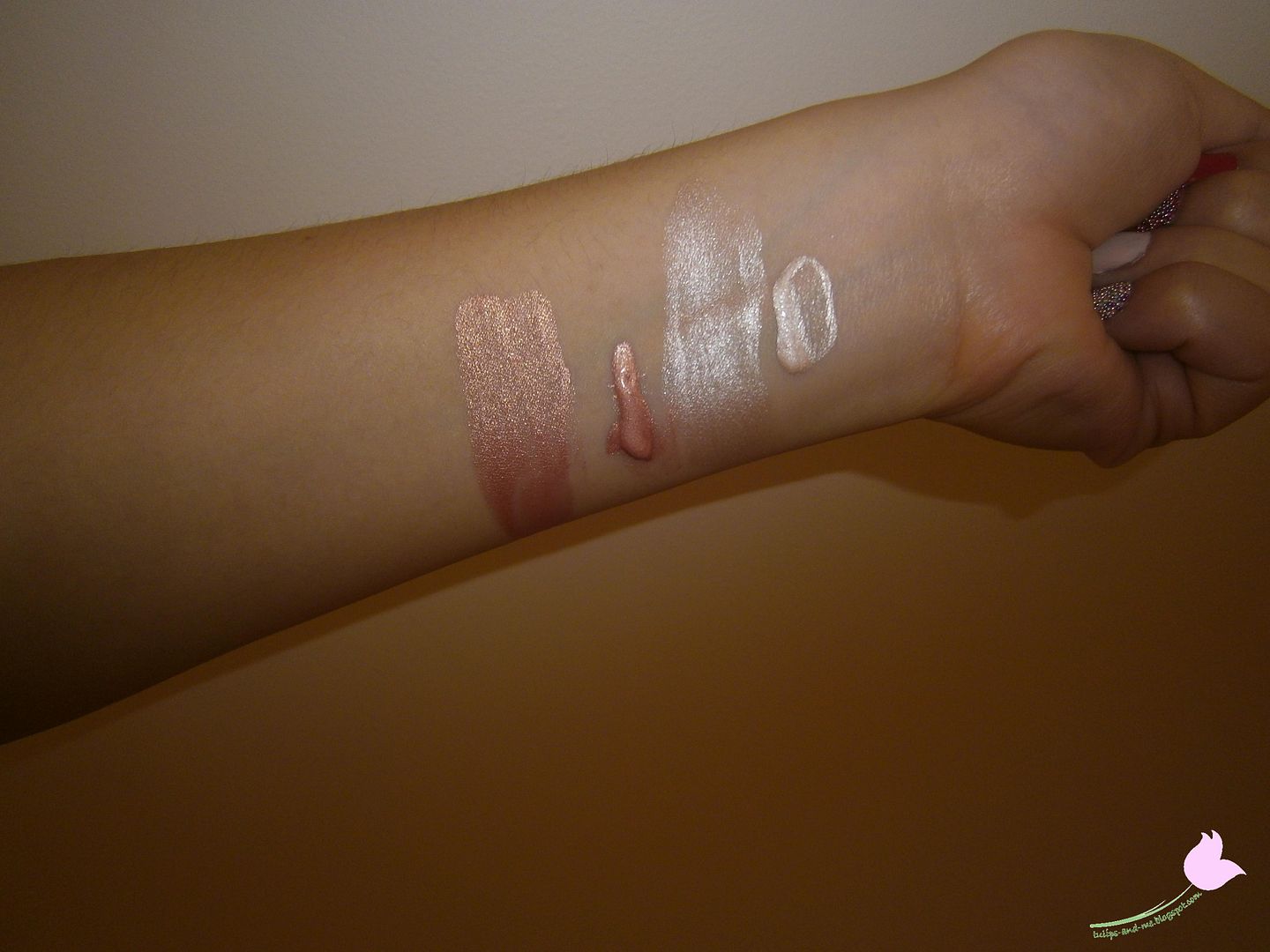 With flash
This is a seriously pretty colour! It is a peachy colour with a golden shimmer.
You can use this as blush or contour, but my favourite use is as eyeshadow. The formula is gentle, so you can use this on the sensitive skin on the eyelid.
I like using this as a blush too, but if you are a person that likes to have very noticeable colour on the cheeks, then you will either need to build up the colour (due to the thin consistency), or add on a powder blush in the same colour on top of this illuminator.
And although it has a shimmery sheen, it doesn't look glittery or overdone on the cheeks.
I'm obsessed with pearly illuminators - they're a must have beauty item in my routine. I apply it above my cheekbones, on my nosebridge, cupid's bow, and brow bone to make skin look naturally glowy and dewy. Angel Mist can also be blended with foundation for an all over glowy look (go easy on how much you add though - you want to look radiant, and not sparkly like a certain vampire *cough*).
With Angel Mist, I have found I need to put more effort into blending, otherwise the 'edges' don't disappear, and sometimes it can look cakey (especially on my nose). This usually happens when I use my thicker textured bb creams though, so that may only be due to me not waiting long enough for the base to 'set' before using this on top.
Wearing Angel Mist on browbone and above the cheekbone
I also mixed Angel Mist into my bb cream here
Also wearing Angel Flame on eyelids and cheeks, but it didn't really show up in the pics :(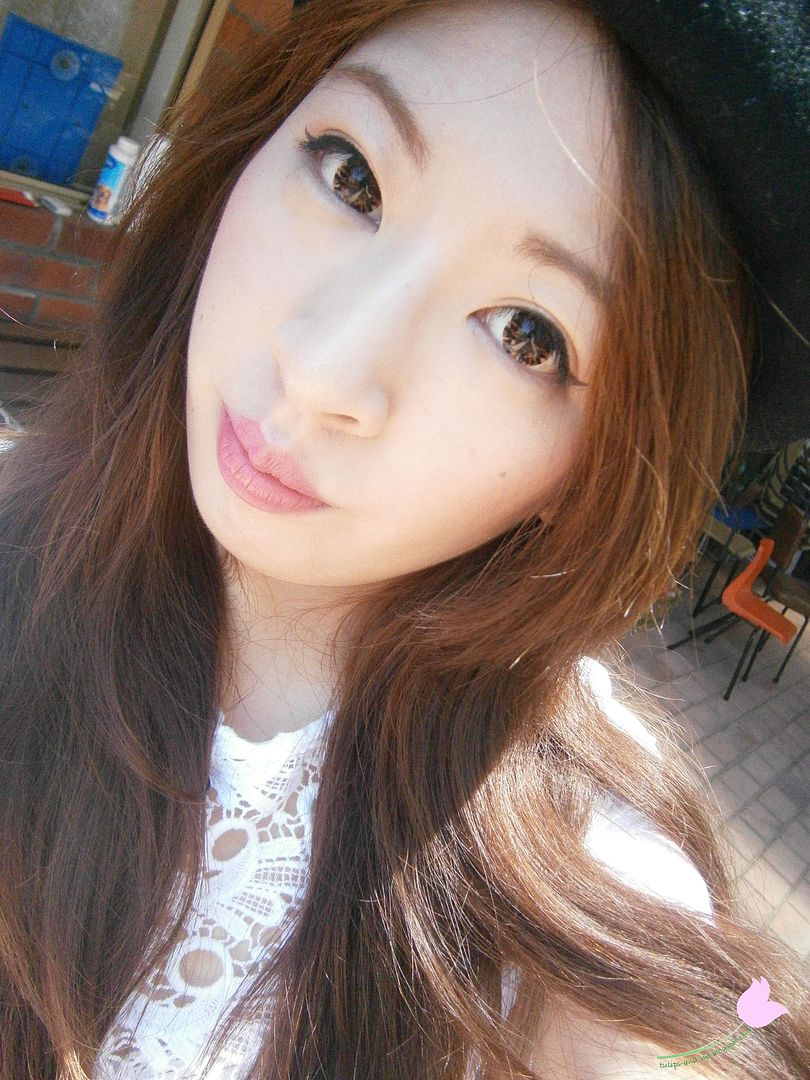 Outdoors shot
Angel Mist on the nose bridge is great for defining the shape
Also wearing my fave new lip product - the super cheap Essence lip liner, in 07 Cute Pink <3
You can get the FOA Mineral Therapy Illuminators from Priceline, Kmart and Big W. They are also sold online at Fashion Addict or MakeupoExpress