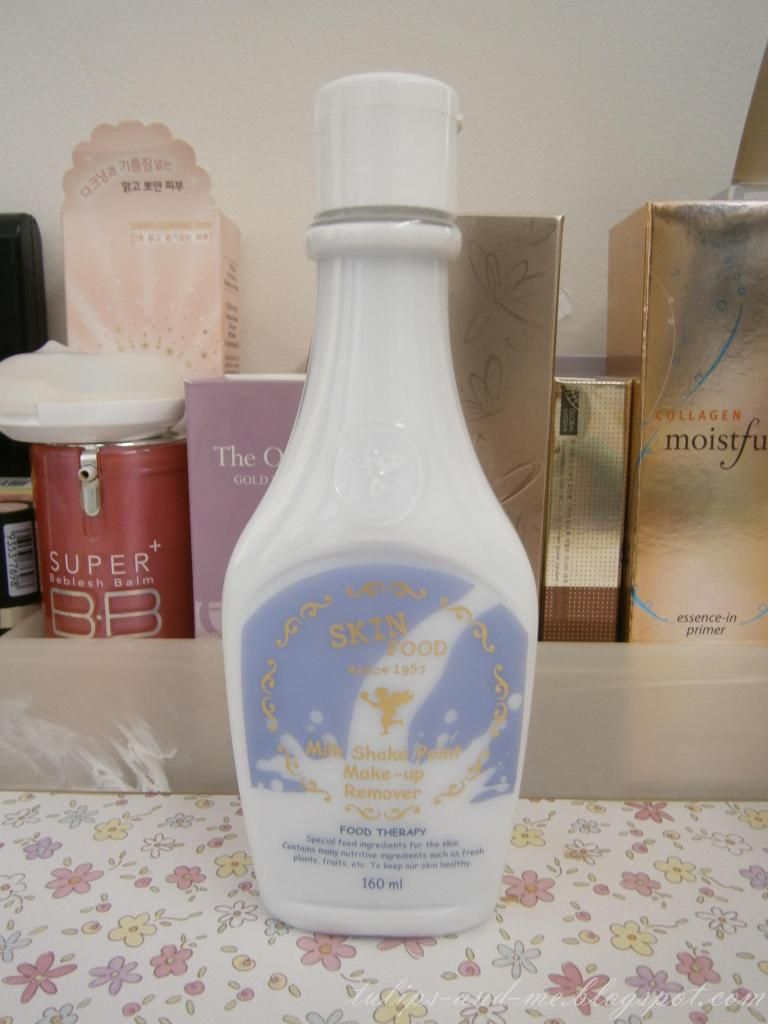 Wanna put some fun into your skincare routine? Try this cute 'milkshake' make-up remover from cult Korean cosmetics brand, Skinfood. It contains milk protein that's soothing on the skin, and is perfect for use on the sensitive skin around the mouth and eyes.
The Milkshake Point Make Up Remover is
one of those two layer removers, which have to be shaken before use. The top component is of a milky, opaque blue solution, while the bottom is a darker blue 'oil' solution. After it's shaken, the two layers combine to form a milky blue solution, complete with frothy bubbles on top - exactly like a milkshake!
The two layers
It's a 160ml bottle
I have to say I was really impressed with its performance.
The Milkshake remover is capable of removing most types of make up - it's not just for the sensitive eye and mouth area.
Since it does not contain alcohol, it does not sting my eyes, does not smell bad, and does not feel harsh on my skin.
It's gentle on the skin, but effective in removing my bb cream, and the majority of my smudge proof eyeliner, with one swipe of a cotton pad.
Oh, and while the blue colour may appear a little strange, it comes out of the bottle more of a white, milky colour.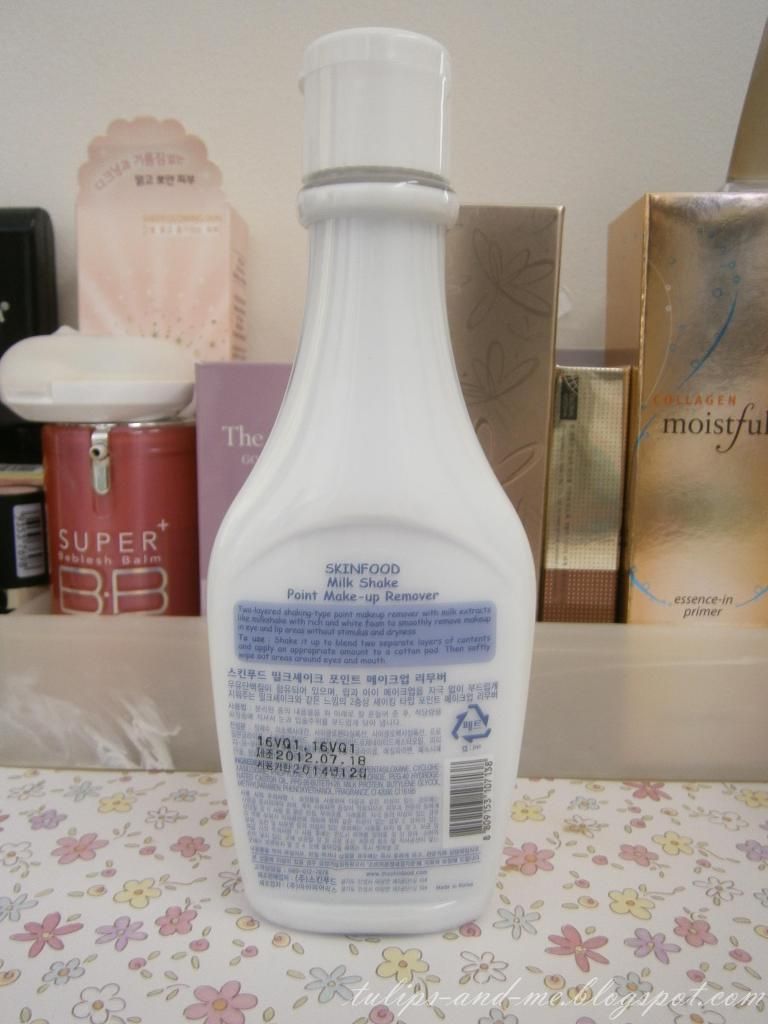 Comes with a Korean and English description
It does not leave my skin feeling oily - though I do cleanse immediately afterwards, to get rid of any remainders of make up. I think the milk protein in this does help keep skin feeling soft, and not stripped of its essential oils. It has an interesting coconut scent, that doesn't bother me, but may bother those sensitive to fragrance.
I would recommend this make-up remover to anyone who'd like an effective remover that's gentle around the sensitive skin of the mouth and eyes. Although it takes a little time, I have successfully used this to remove waterproof mascara, and even false lashes with little effort, and no pain/tugging/discomfort. I've accidentally rubbed some remover into my eyes before, and it didn't hurt, though I did get a bit of cloudiness - nevertheless, try to be careful not to get any in your eyes!
cute - gets frothy like a milkshake when you shake it

effective make-up remover (can be used for entire face, as well as eye area)

doesn't sting eyes/skin

non-drying (doesn't contain alcohol, from what I've seen in the ingredients list - though I'm no expert!)
most of us will have to get it online

coconut smell might not appeal to everyone
Anyone else currently using Skinfood products? What do you think about them? I'm currently eyeing a few Skinfood bb creams - the red bean one looks particularly really interesting :)