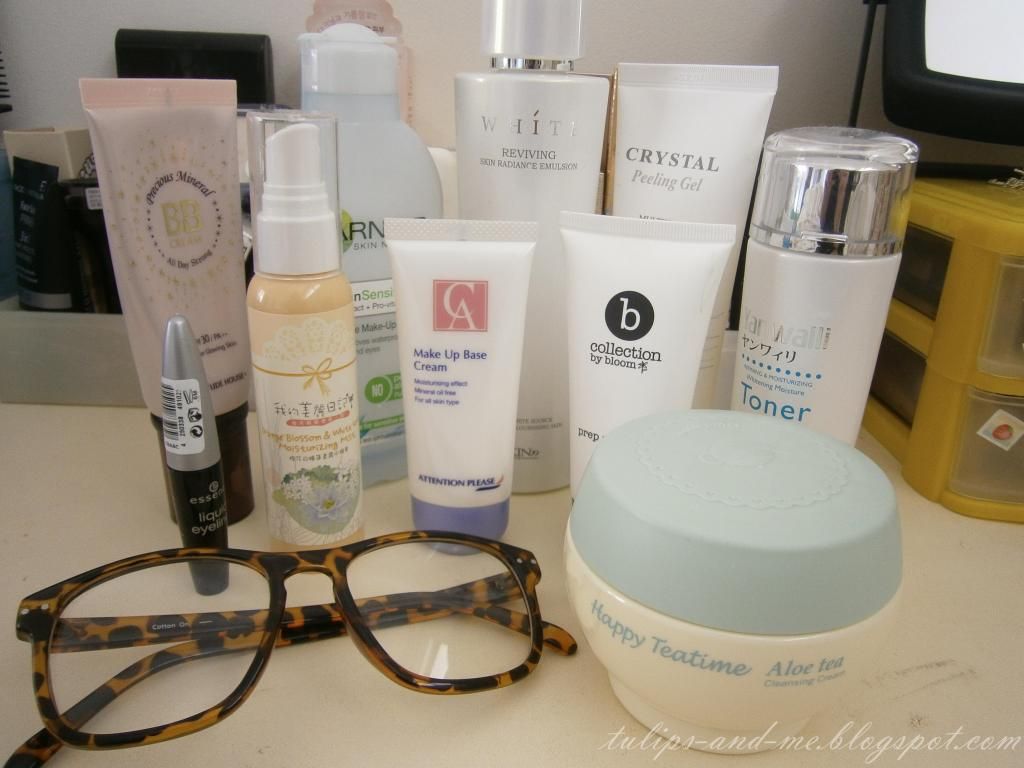 This is my first 'favourites' blog post! Since I almost always stick to the same beauty items month to month, I've not had anything particularly exciting to make a favourites post on.
But last month I ended up trying a fair few new items (since my makeup & skincare is often purchased at the same time, and is used up at the same time - allowing me to try new products every 3 or 4 months). So I guess, don't expect monthly favourites, but maybe expect quarter-yearly favourites instead? Haha...
*PS - the winner of my giveaway has been announced in the post before this one.*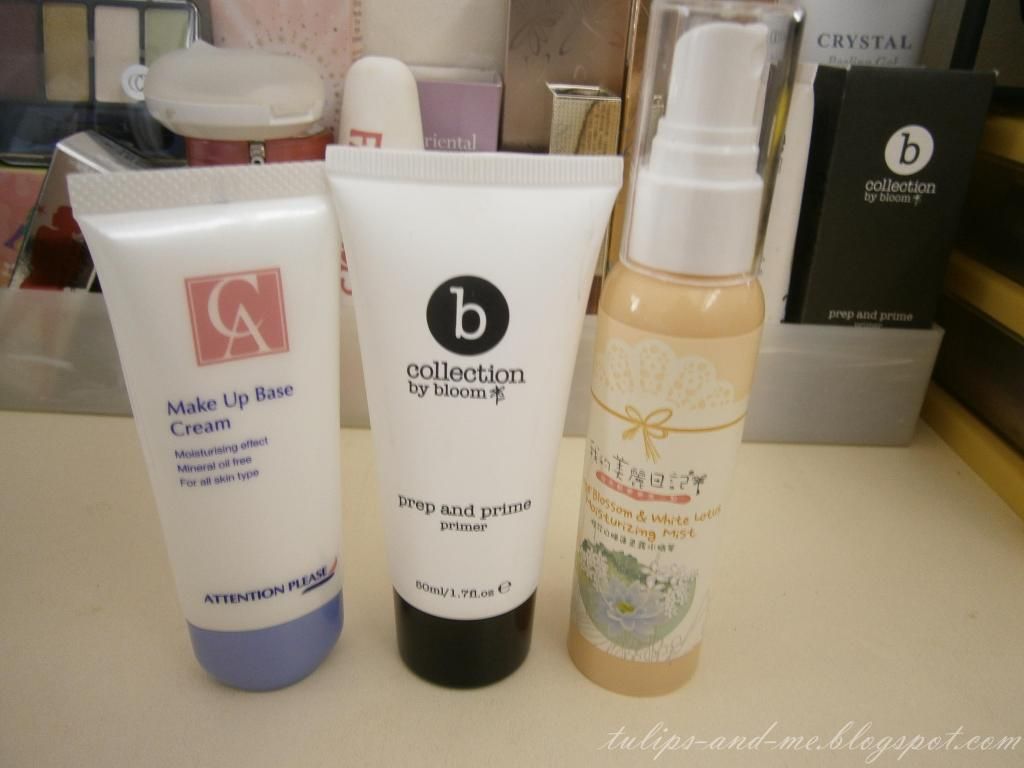 It's super gentle, and non-irritating on my skin - w
hich is what I really needed after my skin decided it didn't like the Baobab tree oil, in my recently hauled
Etude Moistfull primer.
Prep and Prime primer, Bloom
This
was a recent purchase. And though I've only used it a few times so far, I'm really loving the smoothness it gives my skin pre-bb cream application.
Orange Blossom
and
White Lotus
Moisturising Mist, My Beauty Diary
I find that by giving my face a quick spritz with this prior to primer, it helps to give my dryer winter skin
a some extra hydration, and makes my bb cream apply more smoothly
.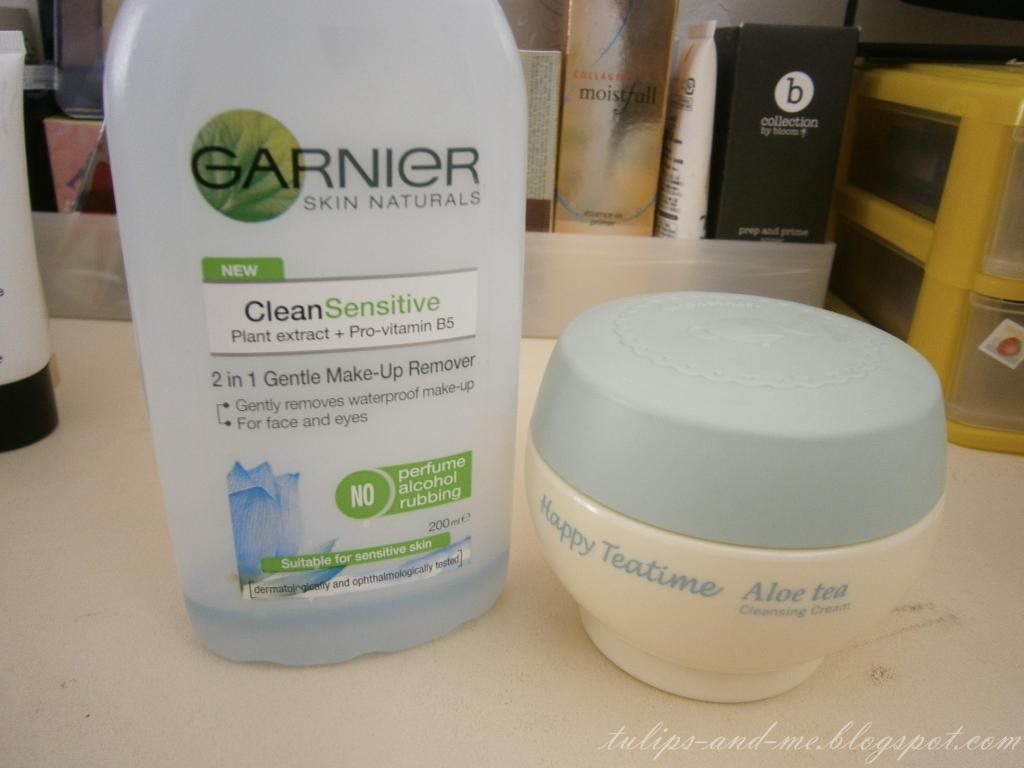 Clean Sensitive make-up remover, Garnier
This
remover has been in my beauty routine a while now. It's gentle - free from fragrance and alcohol, yet still effective in removing bb cream, mascara, and eyeliner. Most definitely a re-buy for me.
Happy Teatime Aloe Tea Cleansing Cream, Etude House
I've been using a new cleanser this month. I was using the Peach Tea Cleansing Foam, but since it's a bit drying for my winter skin I decided to get the cleansing cream alternative. It's more suitable for dryer skin, and can also be used as a make-remover. And the packaging is adorable!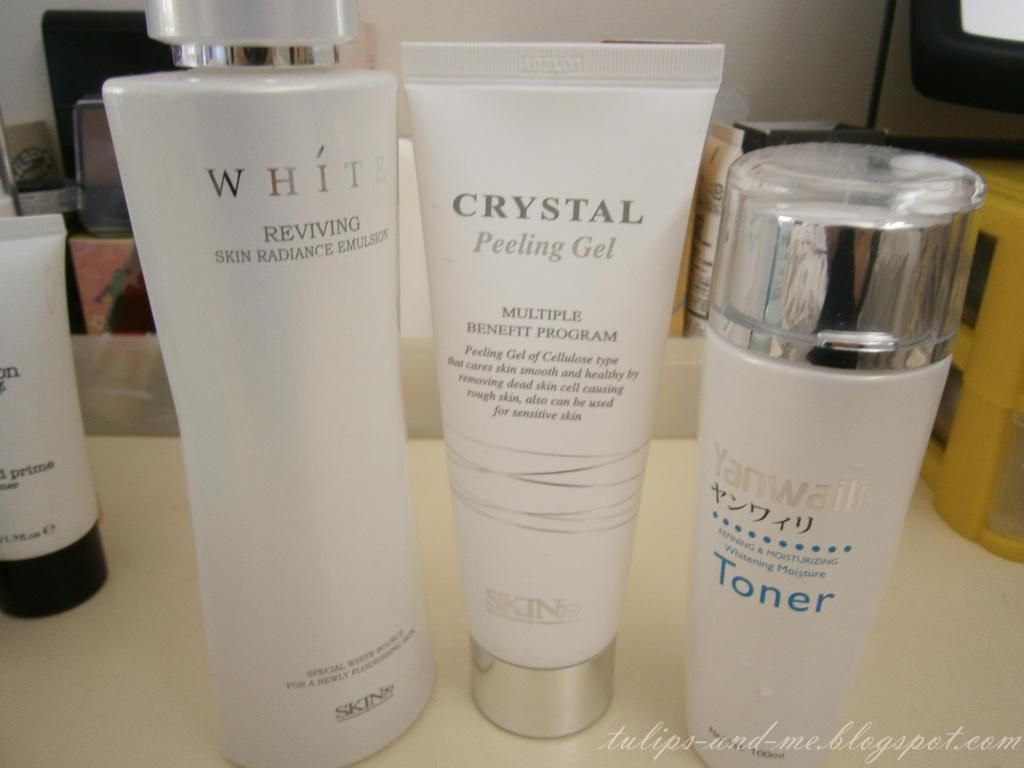 It's lightweight, feels cooling and moisturising on the skin, and it makes skin look glowy. I much prefer the lightweight texture to the creamier moisturisers on the market.
Crystal Peeling Gel, SKIN79
Exfoliates the skin, without the need for harsh, 'beady' scrubs. Aside from revealing smooth, new skin, it also brightens and whitens the complexion.
Whitening Moisture Toner, Yanwalli
This toner feels cooling on the skin, and I think I have noticed some whitening effect - which is helping my face match my neck better, and also somewhat helping lighten some of my old acne scars.
2 way mineral foundation and concealer brush
It was a complete bargain - it came with the Bloom primer above, for only $5. It was a clearance sale at Target. Normally it retails around $30!
Traditional Chinese Medicine Sleeping Pack Cordyceps Sinesnsis, TCM
Though it's meant to be a sleeping pack (a cream mask that can be worn to bed, and washed off in the morning), I found that it's a great zit zapping cream! It doesn't prevent breakouts, but it helps to reduce the size and longevity of my blemishes, for me.
I love this bb cream every month - this is my 3rd tube, and it's the only bb cream I've ever purchased more than once. I think Etude has re-formulated and re-branded this line in recent months, so I don't know how the new version will match up to the old one.
Liquid eyeliner, Essence
There's nothing too special about this eyeliner, but I like it because it's cheap, the formula doesn't sting the sensitive skin of my eyelids, and it's easy and quick to apply.
Drawing eye brow, Etude House
This is the only brow pen I've tried, so I can't say whether it's a great one or not. I just like it because it helps fill in, and define my brows. It's helped give my face a more polished look, as I've hardly been wearing make-up lately.
Some of these products I've already reviewed, others I'm still writing the reviews on, so please look forward to those :)
I'd like to know, what were your August favourites?