Hello, hello - how is everyone? Today's post is another review, this time it's on a cute and little face mist, from My Beauty Diary
I'm really into face spritz/spray/mist thingies right now -
partly because I was lured by the claim that they to do all sorts of wonderful things, but mostly because they add a bit of fun to the beauty routine! Oh, how easily amused I am...
Anyway, not all mists have the same function - some claim to set make-up, and others claim to refresh tired skin. This one from MBD is a moisturising mist, so in theory it could be used as a replacement for your normal moisturiser.
But can it? Read on to find out~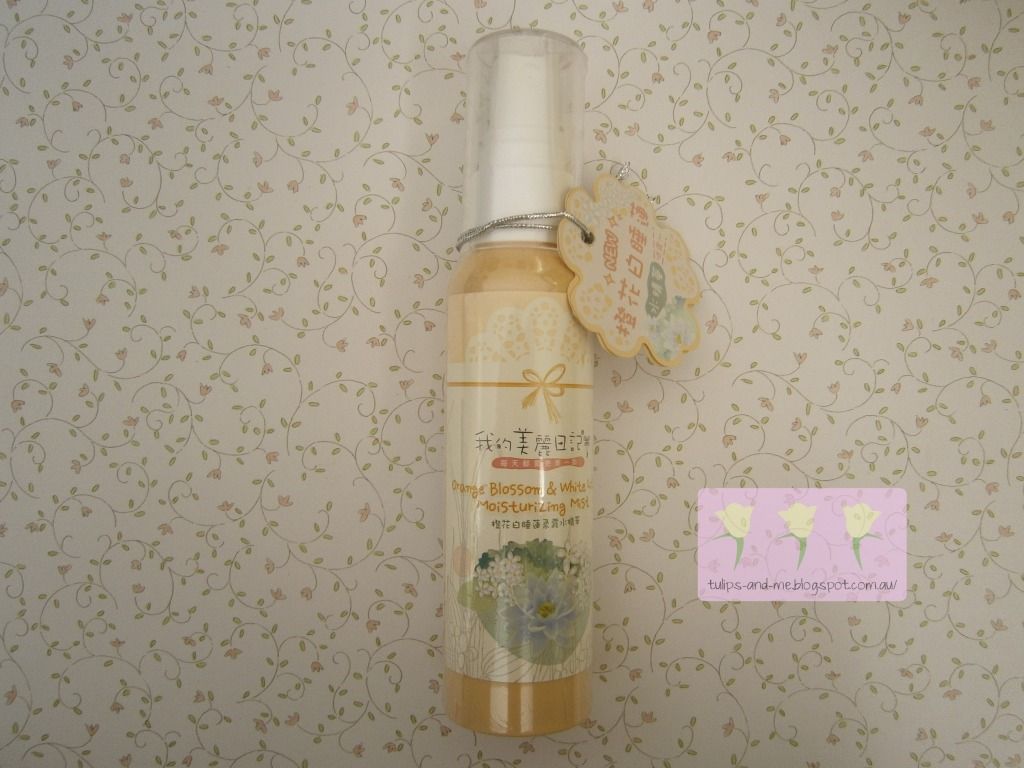 Let's start with the packaging, which is undeniable adorable. The tube is plastic and a muted orange, which ties in with the Orange Blossom and White Lotus scent. It's quite small, fitting comfortably in my hand, so it won't take up too much space in your cosmetic pouch or handbag.
While the compact size makes it quite convenient to carry around - for those days you might need a cool, and refreshing spritz to the face - I have to say that if you intend to use it as a moisturiser, you'll run through the one tube quite quickly. There's only 60ml worth of product here, and as you need a few pumps per use, it'll probably run out sooner than you would with a 60ml moisturiser.
On the other hand, if you intend to only use it as a 'refresher' mist, for freshening up after a long day of work (or play), this may last longer. Even though it is a moisturising mist, I find it's still quite nice as a 'pick me up' after a long day, and the mist is fine and even enough to leave the majority of my bb cream intact and in place. It feels cooling on the skin, and the scent is subtle, and not overpowering.
Cute, but kind of small!
Back to the moisturising part. Can I replace my normal moisturiser with this mist? With my dryish skin at the moment, no. Well I could, but I 'd have to spray a lot onto my face first, rather than a few pumps. With this as my moisturiser, I'm risking dry, flaky patches of skin emerging as I start to blend in my bb cream. And also, it's harder to get a dewy skin look with this as my moisturiser, since my skin will just suck the essence up.
Those with normal skin or oily skin may find this works well as a moisturiser, though.
When I do use this when I'm getting ready to put on my make-up, I give my face a quick spritz of this after using toner. I hold it a little closer to my face to get the full moisturising effect, rather than letting it evaporate into the air. Immediately after I put on my emulsion (moisturiser) to lock the extra shot of hydration into my skin. After that I add primer, and then my bb cream.
Those without dry skin may choose instead to fan or pat their face to let the essence absorb, and then go directly to primer or base make-up.
The mist can also be great for sheering out over-powdered or cakey looking make-up application. I'd also recommend it to be used for getting rid of any little patches of dry or flaky skin.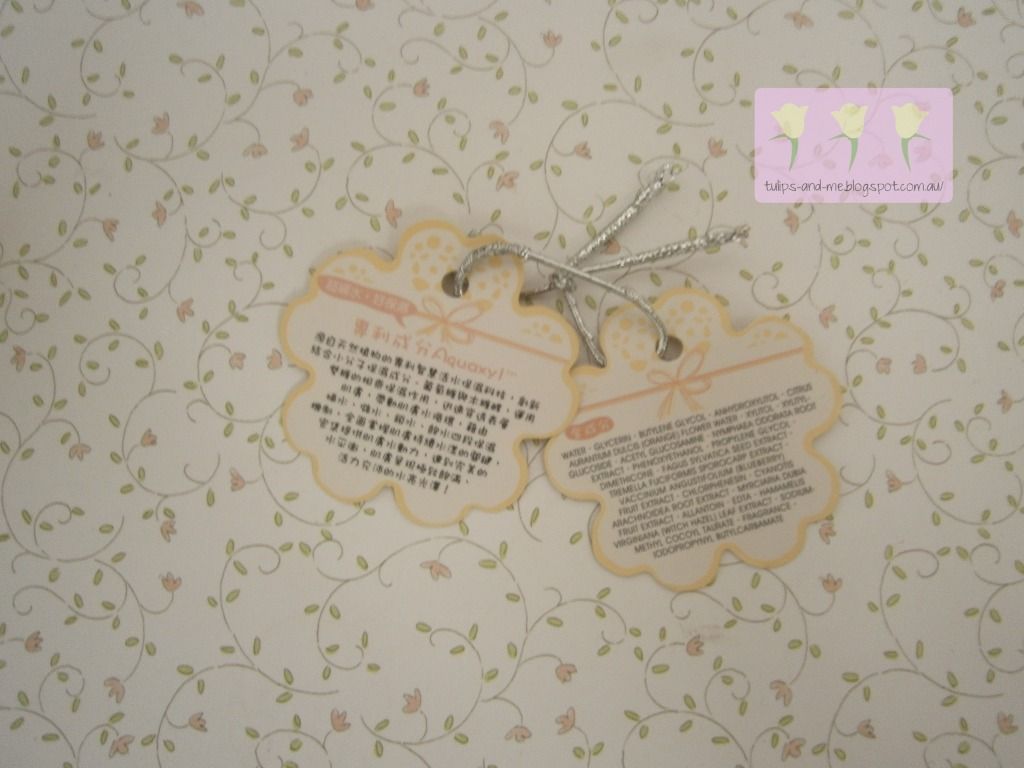 Ingredients List - click to enlarge
PROS
nice, fine mist - it won't smudge your make-up

pleasant and soothing on the skin - especially during summer time, or on tired skin

pleasant, but not overpowering scent

cute packaging

can help get rid of dry or flaky patches after make-up application
CONS
wish it came in a bigger size! it's smaller than expected, and will be used up very quickly

won't replace a moisturiser - particularly for dry skin types
Overall not a bad buy! Quite affordable depending where you get it - I got it for about $5 AUD on Sasa, but I wouldn't be surprised if it were cheaper elsewhere. Would I repurchase? Probably not, but only because I'd like to try a few other brands first!
What do you think about all those mists and sprays on the market? Essential beauty item, or clever marketing?