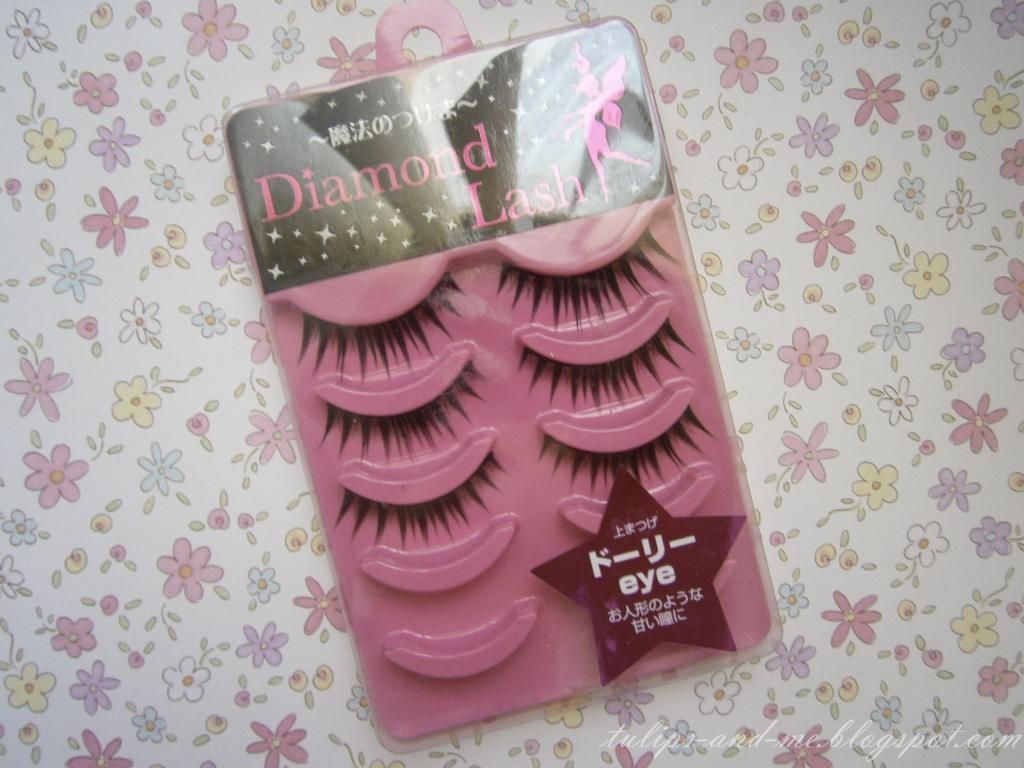 Hi lovely people, I've got a long overdue false eyelash review for you today~
These were actually my first Japanese branded lashes ever! Before this I had only ever worn false lashes once before *0*
Anyway, Diamond Beauty/Diamond Lash is a Japanese brand which sells affordable, yet good quality and on-trend gyaru-type, false lashes. They have many, many styles to choose from - all vary in length, volume and overall dramatic impact.
From what I've seen, these styles are not very natural, and are indeed targeted towards girls who follow gyaru style - or girls who want dramatic party/clubbing lashes!
Today's review is on the Dolly Eye set - one of the more 'natural' looking lashes by this brand. They are also one of the top sellers - and often featured in make-up tutorials in popular Japanese fashion magazines.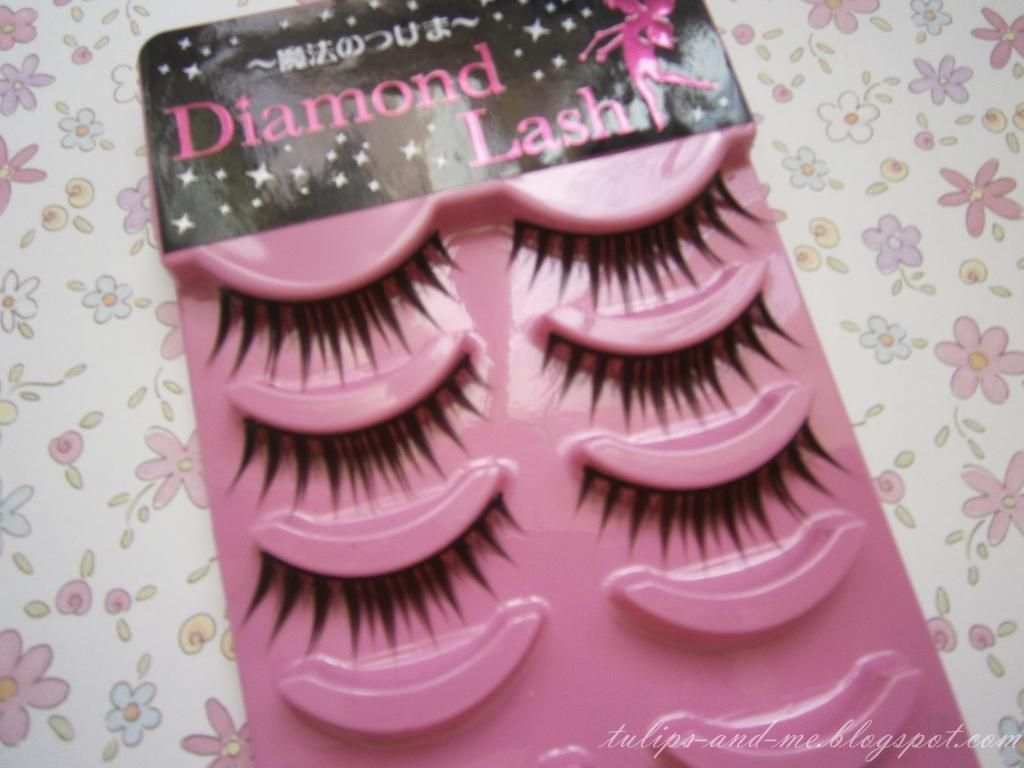 Where to get them: unless you live in Japan, you gotta get them on-line. I purchased this set from a Hong Kong seller on ebay, but Sasa recently started stocking this brand, and their prices are very good (well worth it during free shipping promotions). I've seen Diamond Lash selling on various circle lens shops as well.
Pricing: of course they are much more affordable in Japan, but for us on-line shoppers we have to pay a little higher. Pricing will range from $13.50 (on Sasa), but I've seen them selling over $20 on eBay as this brand is not that widely distributed (yet).
Each set comes with 5 pairs of (re-usable) false lashes - and they do have a right and left side.
The packaging is extremely simple - just a plastic tray with a clear, removable lid.
NOTE: these lashes are made in China, so don't worry about receiving a fake good if you look at the label and see that it's not actually made in Japan.
They look so long and pretty here!
PROS
gives a cute dolly look - probably a good choice for beginners

the lash band retains its 'u' shape but is flexible enough to work with, moulding to the eye shape without any irritating stiffness

long and short spiky style gives great length and some volume, doesn't look overwhelmingly fake

each pair is re-usable - probably 10 separate uses, as long as you are careful with removal and cleaning

affordable gyaru style for a girl on a budget
CONS
mostly only accessible on-line

lashes have a black lashband, so some eyeliner is a must (some Diamond Lash styles have an invisible band)

each set comes with 5 pairs of the same style - might be wasteful if you pick a style that you end up not liking

Dolly Eye might not be dramatic enough, or lush enough, for some girls/gyarus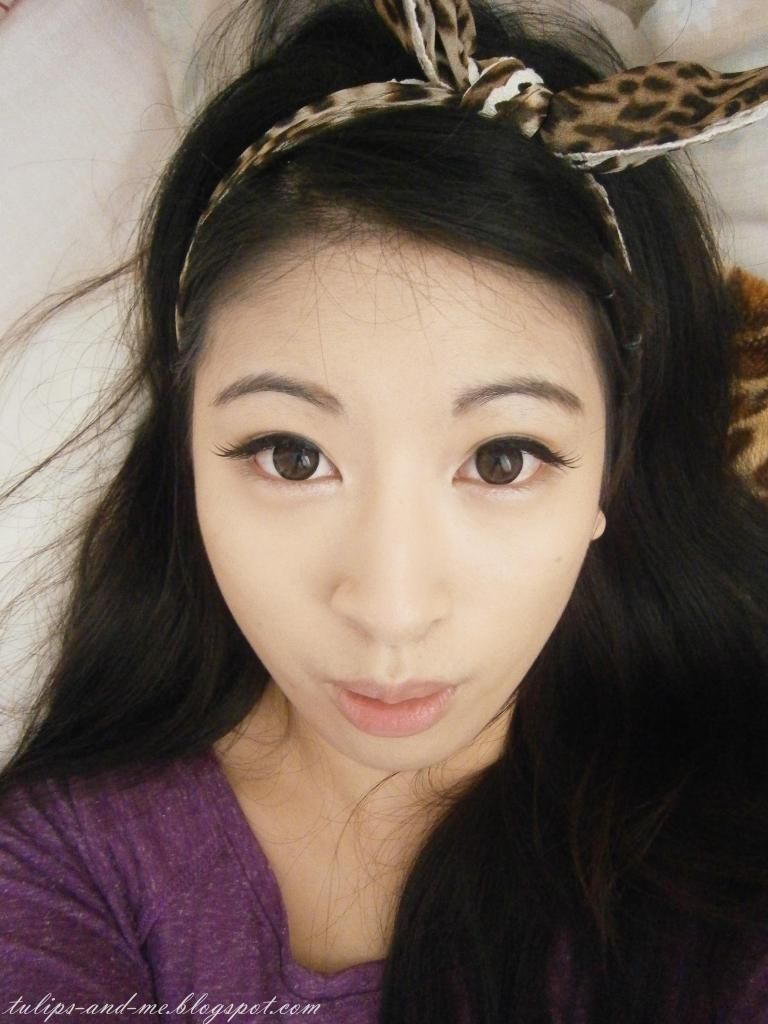 Look how slimming lying down photos can be! I wish my face did have that nice 'v' shape in reality~
And I'm wearing my new leopard print usamimi here. I think it's so fun and cute - I want to go buy some more of these type of headbands!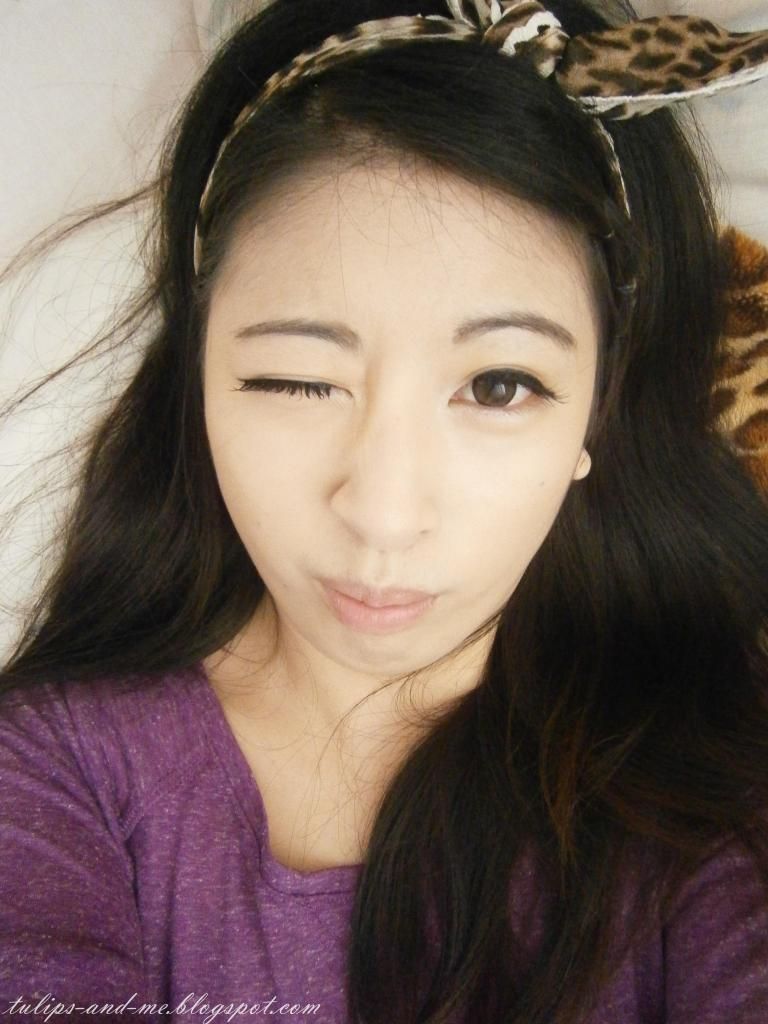 Update: Here's more piccies to show off these lashes - this time, I made sure to apply them more 'lifted' up, for a more dramatic look~
I also paired them with the Diamond Lash lower eye lashes in Feminine Eye
>_< OMG did my face get chubbier?!
Anyway, months later and I'm still loving these lashes - I've only got two more pairs left! Will definitely be repurchasing~