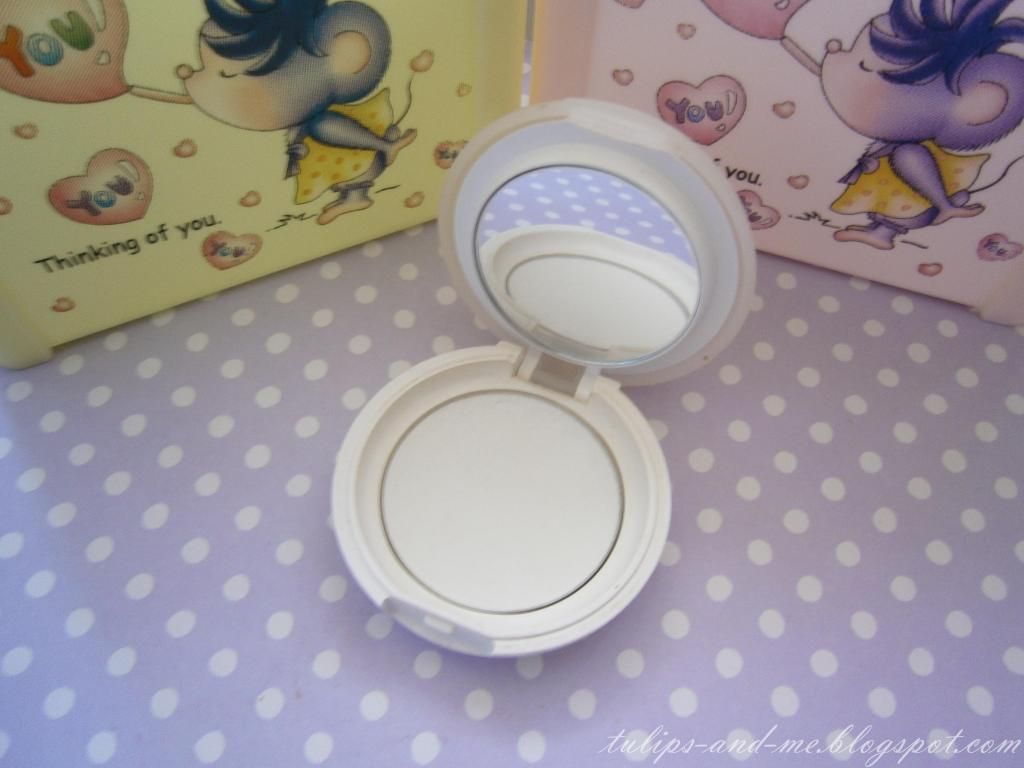 Boy, I'm getting tired of all these super long product names!
Especially for 'simple' products like this translucent powder compact, lol. Today's review is on the Naris Up face powder that I've been using for several months now~
It's special claims are (according to Sasa website)
perfectly and naturally conceal acne and pores

contains sebum absorption power to soak up oiliness, therefore preventing make-up sliding off the face

can be applied before sleep (*disclaimer* I have no idea why anyone would do this though!)

suitable for all skin types, especially oily and acne prone skin
Very small, compact and cute
It's about the size of a cookie?
This is my first pressed powder (I'm used to using loose powder), and I have to say it's become a regular part to my beauty routine. The result is a matte-looking effect, and
applies 'clear' as promised
. It can be applied with
the soft blue sponge provided or a brush.
I switch between the both - I find that the sponge is really great for even application on the face, but because the powder is clear it can become really easy to over powder. I would recommend just lightly patting the sponge on the powder, and if you can clearly see white powder on the sponge then you've probably picked up too much!
I use a powder brush when I'm feeling lazy or in a rush, but I find that the powder settles into fine lines or large pores which doesn't look flattering up close. But my brush is not the best quality so you may get better results with a better brush.
The packaging is very functional - it is very small so it won't take up much space in a handbag, and it has a mirror and a separate compartment to store the sponge.
It retails for $6.40 USD on Sasa. They also have this compact in a yellow colour tone, which may be better for the redness coverage factor.
A swatch - I had to rub hard to get it to look chalky
Regarding its claims of perfectly concealing acne and pores - umm, it's a clear powder, how is it supposed to conceal?! I put it over bb cream anyway, so the bb cream will pretty much reduce the redness and any blemishes for me. I just use this to set the bb cream.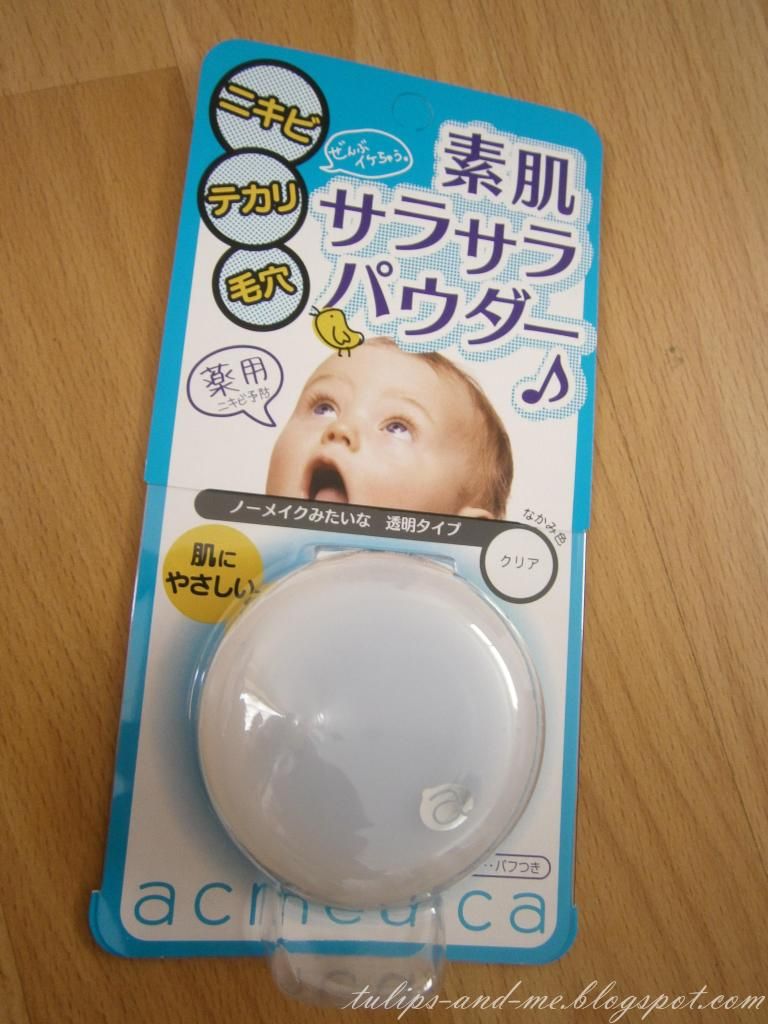 The original packaging - so fun and cute!
It's a lifesaver for me during Summer because my Etude bb cream, which gives the skin a slightly 'dewy' effect, suddenly turns into a 'sticky' effect in the heat. Patting a little bit of this on and my face no longer looks oily or feels sticky. I don't have to reapply either, although oilier skin types may have to.
PROS
small and compact

a little goes a long way

oil absorption is great - face is quite touchable afterwards (though I would recommend you avoid touching your face too much, lol)

gives a matte effect

doesn't irritate skin (no itchiness, doesn't feel cakey or heavy on the face)

sets my bb cream nicely - it stays set pretty much all day for me (but I don't have oily skin - just a slightly oily t-zone in the height of Summer)

really affordable
easy to overpowder since the powder is quite fine and translucent

due to small size of sponge, it takes some time to pat all over the face

wouldn't say it has much visible effect on concealing/helping with large pores or acne
All in all, I like this compact powder because it works well to set my bb cream (especially when it's hot out), preventing oiliness, stickiness, or slipping off of make-up. Those looking for a compact that conceals redness/acne/large pores won't find this much help, but I'd certainly recommend it to those who need a normal compact for oil control, or to set their base make-up without making it cakey or over powdery.
Thanks for reading! Do you prefer pressed or loose powders? Translucent or coloured? I think I'd like to try one with a yellow tone next time, to see if it helps with covering redness~