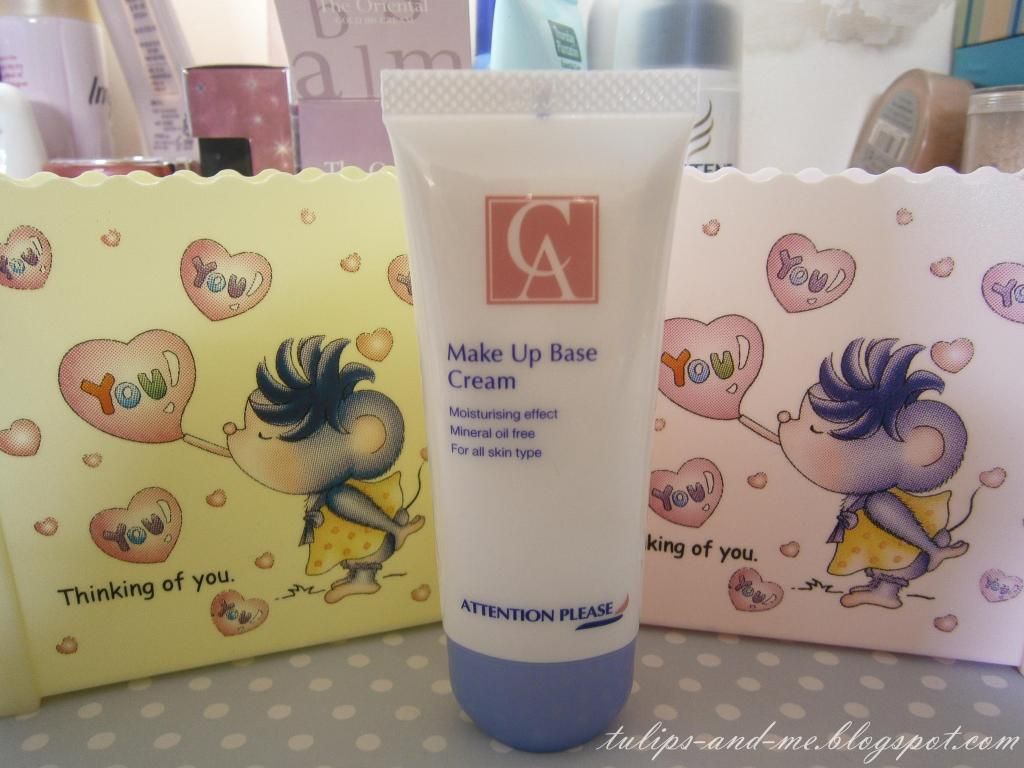 Hi all, I've a new make-up base/primer review for you today~
This primer is from my last Sasa haul, and is produced by Japanese cosmetics company FITS. It is a rather cutely packaged thing, tapping into a retro, air hostess concept. Basically this primer promises to keep skin moisturised, and make-up on, even thousands of miles up in the air!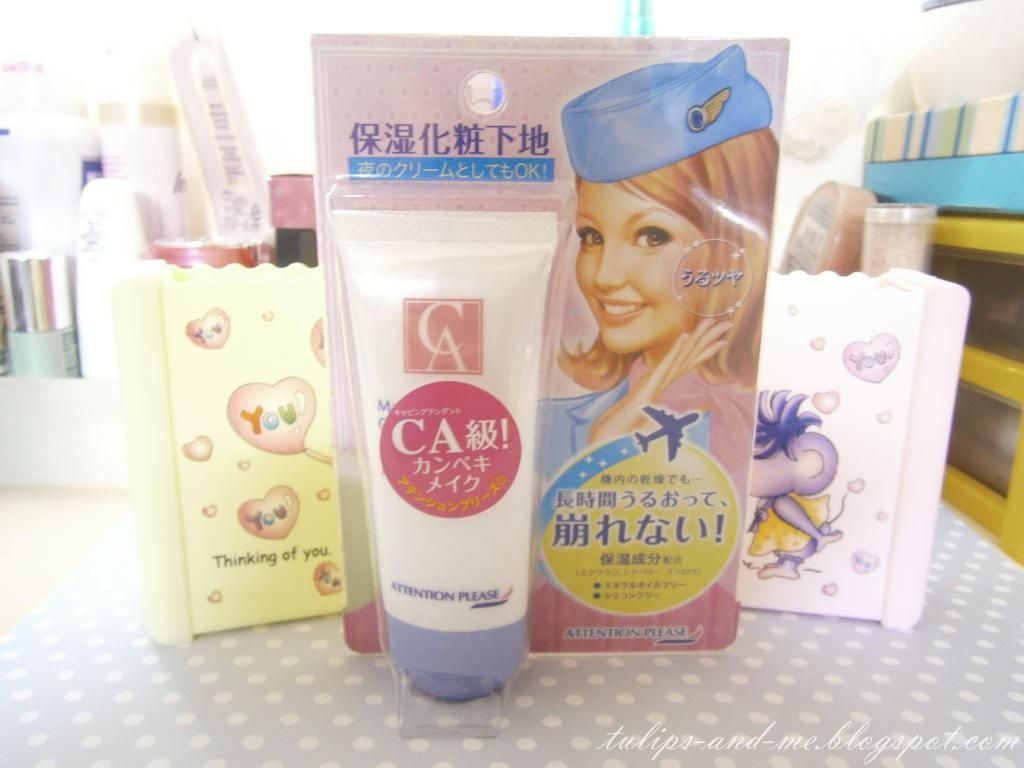 30 grams of product

free from mineral oil & silicone

contains

Shea Butter, Beeswax and

Squalene (vegetable oils from plant sources)

to moisturise skin, without being sticky

suitable for all skin types - even dry or sensitive skin

it's multifunctional - it can also be used as a night cream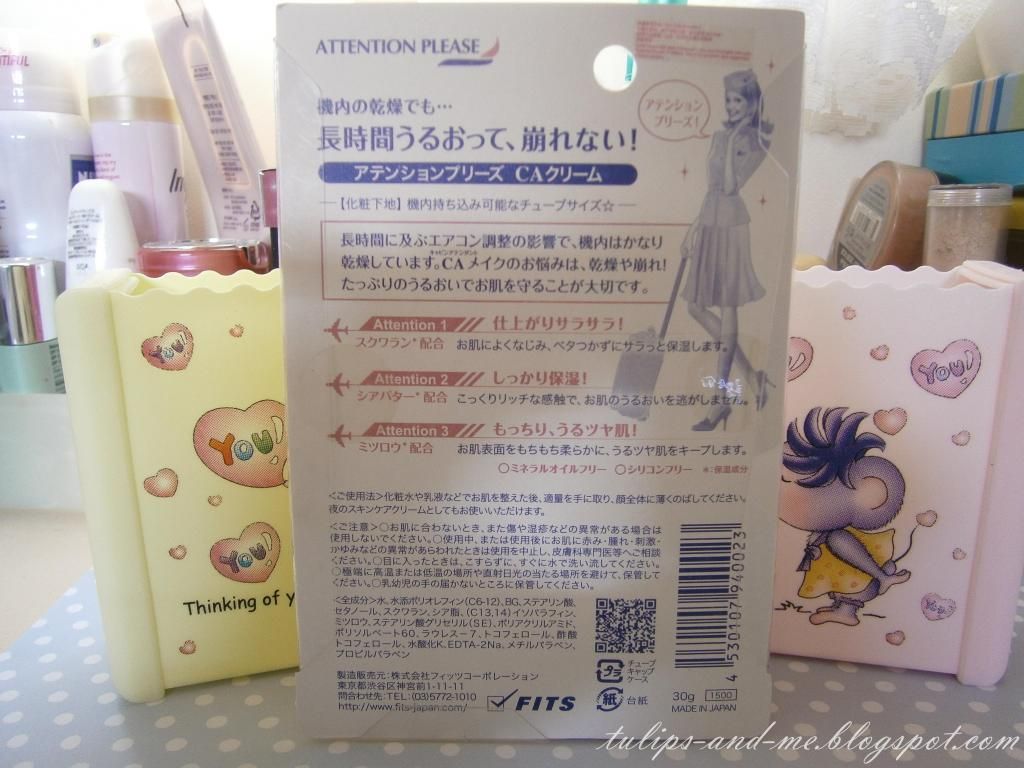 Click to enlarge - it's all in Japanese, but hey it's cute~
The outer packaging is cute, but it's a shame that it's a part that has no use, and ends up being thrown out. The tube in comparison is very simple and plain, but hygienic and functional.
The primer is a white cream that sets invisibly into the skin. It's a nice creamy texture, and sinks into the skin nicely. At first it may seem a bit shiny on the skin, but that'll disappear after a few minutes.
Even though only a pea sized amount is sufficient per use, I still wish it came in a bigger size, just to get that value for money feeling.
will suit most skin types

gentle on the skin

make up does go on smoother and stay on longer

doesn't take too long to set

nice creamy texture that dryer skin types might like
doesn't really cover up pores as claimed

doesn't help fill in indents from pock marks/scarring

no SPF (no mention of it on the packaging that I could see)

wish it came in a bigger size
For those looking for a primer that will cover pores or fill in indents for a completely smooth canvas, this probably won't be the one for you. But o
verall, I think it's a nice enough primer that's good for daily use.
It has a nice creamy texture that will suit all skin types. It's gentle, and not fussy at all to use. And I'm liking it as my Winter primer since my skin is starting to feel a little 'thirstier' as it gets colder.
Hope this was helpful - thanks for reading :)