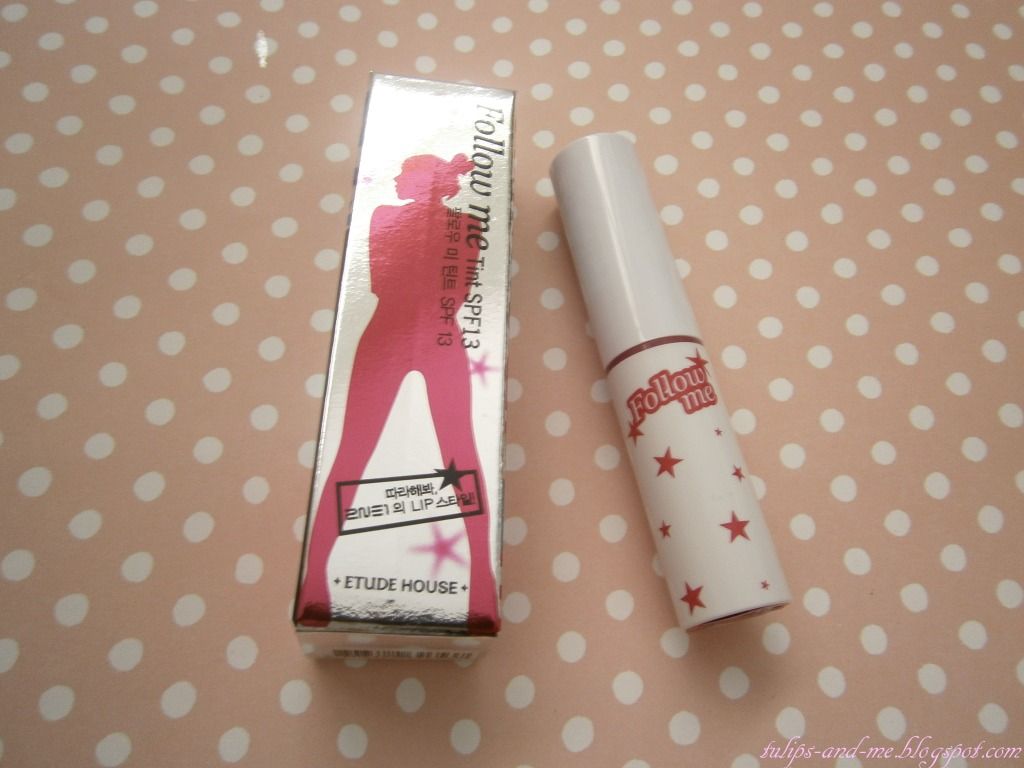 This is a review for the Etude House lip tint I purchased and blogged about in this haul post~
It is called the Follow Me tint in shade #1 pink follower, and it was purchased off Cosmetic Love. It retails at $7.98 AUD
Click to enlarge
Packaging
Quite fun and cute, though it's a bit more edgier than Etude's usual super-girlie packaging.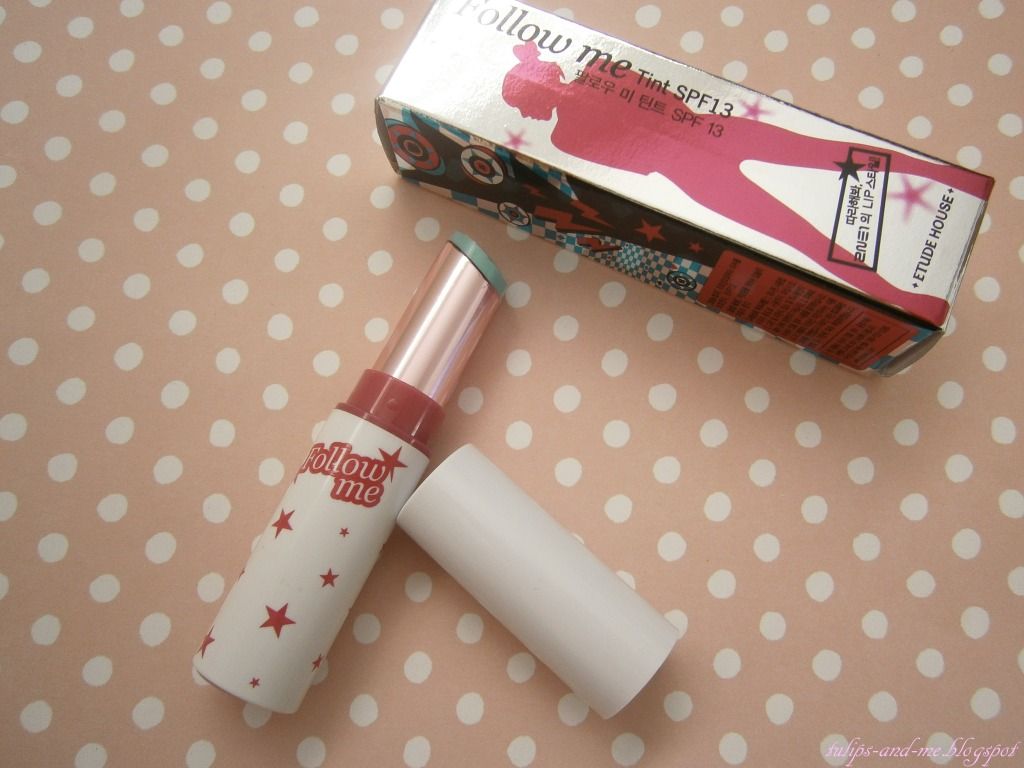 It's a product endorsed by Korean girl band 2NE1, known for their bold and cool fashion styles, hence the bright and funky outer packaging. I think the lip tube is really cute too, with it's starry pattern.
Application & swatches
The really cool thing that attracted me to this lip tint was the claims that it could change colour according to 'your passion', ie however many coats you apply. The lip tint is a minty green colour, but that's only a fancy trick, it actually applies to the lips clear and turns pink a few moments later. How nifty is that? It adds a little bit of quirky fun to your beauty routine~
The Follow Me tint claims to be able to change from soft pink to intense fuchsia depending on application, so below are my swatches.
Actually, the colour is more vibrant in reality, but this is how it was captured on camera.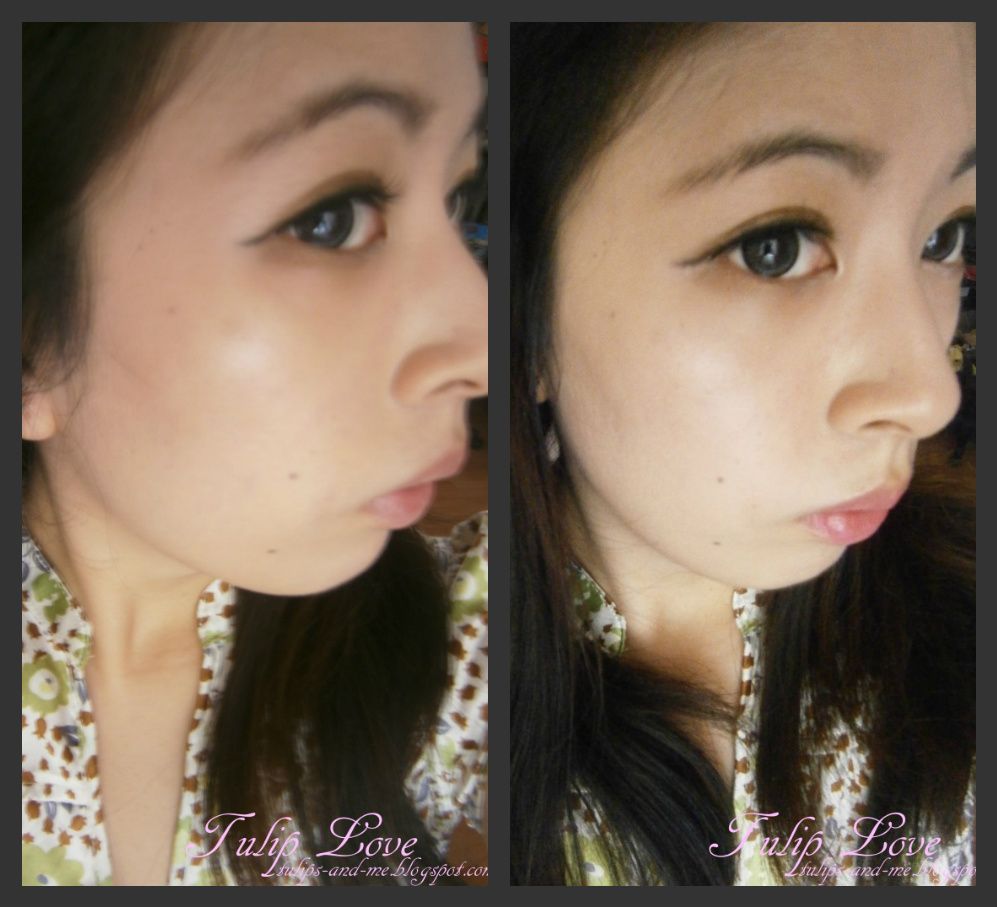 L-R. 2 swipes, 2-3 swipes
Colour sample from 4 swipes on the outer left to 1 swipe on the outer right
Of course the intensity of the colour may also be influenced by the pigmentation and colour of your lips, and this tint might be more lighter or bolder in accordance.
the lip tint glides on smoothly, and it feels quite enriching

colour intensifies with each coat

has a pleasant fruity/candy scent

has SPF 13

staying power is quite good -

make-up remover is recommended

costs less than $8 = pretty good value
colour can be quite intense even at one coat, despite what the packaging says - those like me who personally favour soft pinks over bright pinks might want to skip this

can't be reapplied too often unless you want a more vibrant pink, which may inconvenience those with who need to constantly moisturise dry lips
Thanks for reading, and hope everyone's having a lovely weekend ^_^