So, my little brother flew to Sydney a few weeks back to go to a Kpop concert. Upon hearing where he was going I immediately told him "Go to Daiso and get me some false lashes!" And here's what he got me.
I was hoping for five different pairs (with one of them being criss-cross lashes), but I guess my hastily written wish list was a bit ambiguous. No matter, these look cute. Maybe one day soon a Daiso will open here, and then I can get all the lashes I want <3
PRICE: at $2.80 a pair, the value for money is excellent! I threw away the glue provided, it was half dried up- not a big loss, though.
LENGTH: Definitely. A noticeable length, from both a side view and a face front view. Not incredibly fake looking. But I sort of want to snip a little off the ends of the lashes in the middle.
VOLUME: The criss-cross style allows for some volume at the base of the lashes- but n
ot a considerable amount of volume overall.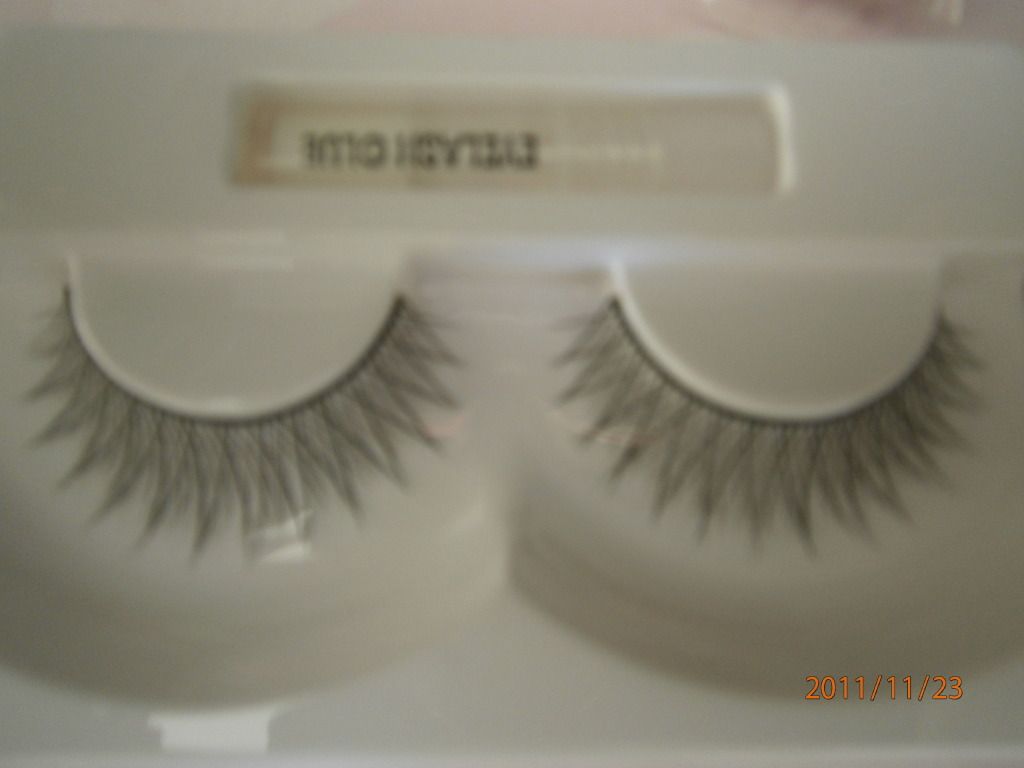 They bear a striking resemblance to my Koji Spring Heart falsies (#03- Volume Up)
APPLICATION: Extremely easy. No lie. The right eye fit perfectly, no flexing of the lash band, or adjustment required- I was a little amazed actually :) The left eye needed a little more time for the corners, but application time was quite minimal.
The curl of these lashes is quite pronounced too.
These lashes were very comfortable. It wasn't heavy, I couldn't feel it on my lids, and it didn't constrict my view.
OVERALL LOOK: Slightly too long to carry off as 'natural', but still workable for an everyday look. From a face-front viewpoint, these lashes aren't too dramatic - as long as they are applied closely to the lash line, and not pushed vertically up. These would suit anyone who wants long lashes and less volume.
Personally I prefer thick, lush lashes over long, skinny lashes, so I would've have liked a bit more volume.
Pushed up, they look more obvious
The next time I wore them, I applied them as close to the lash line as possible, and made sure they did not 'fly up' and I ended up with a much more natural look.
Side view
The length is more obvious from a side view. From a face front view, I didn't think they were as obvious.
Looking down
TOTAL:
PROS RECAP- comfortable, great value, lots of length, not incredibly fake look
CONS RECAP- more volume wanted, the lashes in the middle are a little too long for my taste
Overall, I'd rate these
3.5/5