*REVIEW RE-WRITTEN 03/05/2012*
This range has 4 different types:
#1 Sheer silky skin- for oily skin, and a fresh make-up look
#2 Sheer glowing skin- for dry skin, and a moist and glossy look
#3 Sheer flawless skin- for any skin & for redness and blemishes, high covering effect
#4
Sheer shiny skin (All Day Strong) - zero oiliness, bright skin tone
Just like many other bb creams Sheer glowing skin boasts UV protection (SPF30), anti-wrinkle properties, and whitening properties. In addition, this one claims to have a hypo-allergenic and oil-free formula (oil-free is almost always a selling point for me for many of my cosmetic purchases!). Quoted from the package, "Precious Mineral BB Cream promotes silky complexion and brightened look with pearl infused sheer coverage."
PACKAGING
the packaging falls in line with Etude's usual cute and 'princess-y' style packaging

the bb cream is packaged in a squeeze tube with a pump function, which has to be handled with care to ensure it doesn't squirt everywhere

60 grams worth of product - overall value for money is excellent, as it takes me about 4-5 months to finish a tube
nice consistency with a beige - yellow undertone

easy to apply with either fingers or foundation brush

buildable coverage - I just pat extra on problem areas rather than apply a second layer over the whole face

it does apply quite pale, but should adjust over a half hour or so

this bb cream gives a dewy finish - avoid if you have an oilier skin type

primer and finishing powder recommended - particularly during the hot summer as it may end up feeling 'sticky'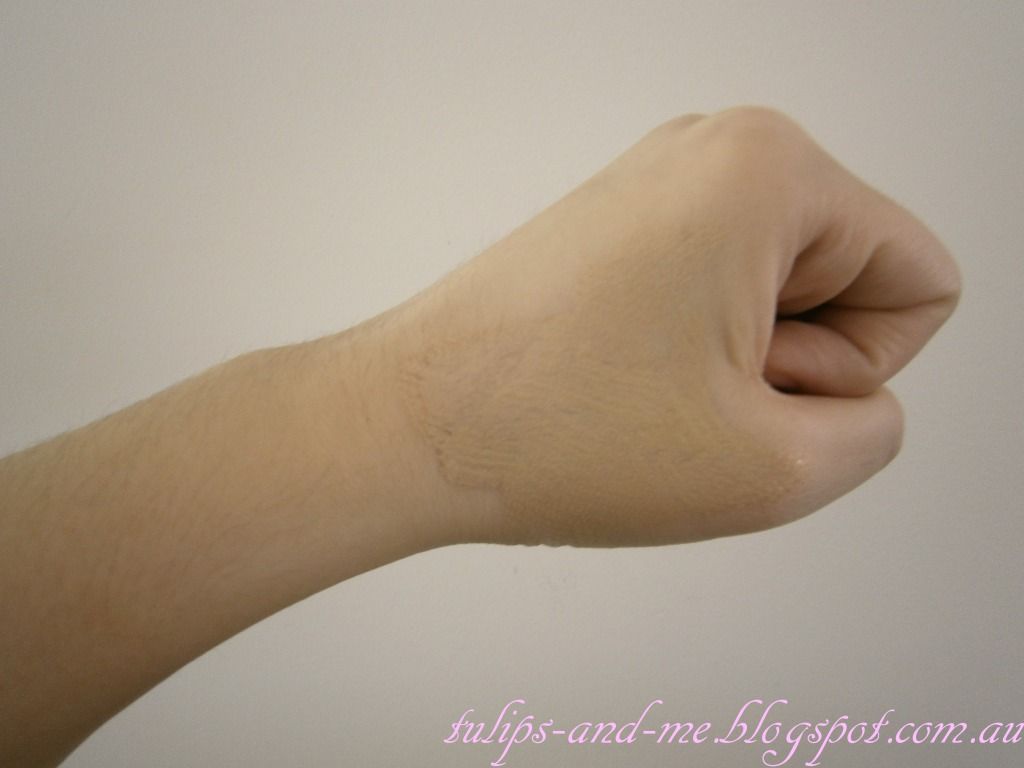 Beige-yellow undertone - the shade will darken slightly as it oxidates
coverage is fairly good, it reduces redness and scarring quite a bit, but not completely - I'd say it offers almost-medium coverage, despite the packaging's claim of 'sheer coverage'

it offers better coverage than my SKIN79 Oriental Gold & Hot Pink

avoid photo flash as the high SPF factor will give the face a ghostly white cast

lasting power is quite good for at least 6 hours

personally I get a number of comments on how fair and nice my skin looks when I wear this - I guess the pearl powder in the bb cream gives skin that luminous type of look?
Up-close. Blemishes not totally hidden, but significantly reduced, skin looks even and smooth too.
Natural lighting
Outdoors
better than expected coverage

affordable and easily accessible on-line

makes skin look even and luminous

doesn't have that ashy/grey tone that some bb creams have
dewiness can lead to stickiness on the face in Summer - not recommended for oily skin

looks pearly and dewy in good lightings, but tends to look a bit darker in dimmer lightings
Thanks for reading! I have more bb cream reviews under my Beauty Reviews page so feel free to take a look ^^